San Francisco, which is a heart of innovation and a cradle of vibrant culture and breathtaking landscapes in one of the greatest states of the U.S., is a magnet for new residents from all over the world—and for good reason.
California is a state where diversity meets innovation, offering an unparalleled blend of breathtaking natural landscapes and hubs of technology and creativity—like Silicon Valley and Hollywood.
Residents enjoy a year-round mild climate, which allows for a multitude of outdoor recreational activities, including surfing the world-renowned waves or skiing in the majestic Sierra Nevada mountains.
Moreover, the state is a melting pot of cultures, promising rich experiences through its vibrant culinary scenes, diverse art galleries, and multilingual communities, which foster a global perspective in its inhabitants.
And as a newcomer to this diverse city, it's essential to be cognizant of both the golden opportunities that it presents, and the daily risks that come with urban living.
So, from safeguarding your belongings to navigating the city's bustling streets safely, here's your guide to exercising caution while living in San Francisco.
1. Personal Safety
Awareness in Busy Neighborhoods
Many San Francisco neighborhoods are bustling hubs of activity. Always be aware of your surroundings, especially in crowded areas.
Stick to well-lit streets at night and be cautious of your belongings to avoid petty crimes.
Some of the most common petty crimes to watch out for in The Golden City include the following:
Bicycle Theft: Numerous incidents are reported every year, where unlocked bicycles or even bicycles locked improperly are stolen from public places.
Car Break-ins: There's an alarming rate of incidents where valuables are stolen from parked cars; always ensure to not leave any belongings visible in a parked car.
Package Theft: Thieves often snatch packages left at doorsteps; consider using secure delivery options or package lockers.
Pickpocketing: Crowded areas and public transport can be hotspots for pickpocketing; always keep your belongings secure and be vigilant.
Shoplifting: Retail areas often witness shoplifting incidents; if you are a shop owner, consider installing surveillance cameras for safety.
Vandalism: Instances of graffiti and property damage are often reported; report any suspicious activity to prevent this.
Phone Snatching: Be cautious while using your phone in public spaces as there have been incidents of thieves snatching phones right out of the victim's hands.
Earthquake Preparedness
Being situated in a seismic hotspot, San Francisco has its share of earthquakes.
Ensure that you are well-versed in earthquake safety tips, such as "Drop, Cover, and Hold On" during shaking, and have an emergency kit ready at home.
2. Property Safety
Home Security Systems
Investing in a robust home security system is essential to the process of safeguarding your property.
Modern systems offer remote monitoring through your smartphone, giving you peace of mind wherever you are.
Fire Safety
Ensuring personal fire safety in your home involves meticulous attention to your daily habits and the condition of your electrical appliances.
Regularly inspect and maintain the electrical wiring in your home to prevent overheating and sparks that can lead to fires, avoid the overloading of outlets, and always choose appliances that have been certified for safety.
It's also important to foster safe habits, such as supervising any active heat sources.
For instance, never leaving cooking food unattended, being cautious when using space heaters, extinguishing candles before exiting a room, and thoroughly extinguishing cigarettes are steps that can serve as the first line of defense in preventing fires, and thereby safeguarding your residence and its inhabitants.
Ensure that your home is equipped with working smoke detectors, and have a fire escape plan in place.
Given the city's dense population, a small fire can escalate quickly.
3. Traffic and Commuting
Pedestrian Safety
San Francisco's streets are known for their steep inclines.
Always use pedestrian crossings and be extra cautious when crossing streets with poor visibility due to sharp curves and hilly terrain.
Bicycle Safety
If cycling is your preferred mode of transport, always wear a helmet and follow the city's cycling rules to safeguard yourself from accidents.
4. Investing in Private Security
If you've invested in a higher-end house and location, considering a private security firm might not only bring peace of mind, but could be a sensible precaution.
Private security can offer personalized services, including surveillance, patrol, and immediate response to emergencies, thereby ensuring a safe environment for you and your family.
If you're not sure how to get started with private security in the state of California, consider using a platform like Security Explorer to make the process user-friendly and hassle-free.
5. Community Engagement
Neighborhood Watch
Engaging with your neighborhood watch or community groups can be an excellent way to stay informed about the safety protocols and any concerning incidents in your area.
Emergency Contacts
Keep a list of emergency contacts, including local police and fire department numbers, readily accessible.
Conclusion
Living in San Francisco, a city with a rich cultural tapestry and an engine of creativity and innovation, is a rewarding experience.
And, by taking measured steps to ensure personal and property safety, you can enjoy all the beautiful experiences this city has to offer with peace of mind built-in for the ride.
Welcome to San Francisco, and here's to safe and happy living in the Golden City!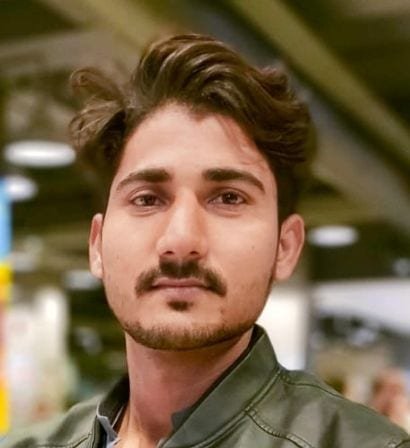 Arman Ali, respects both business and technology. He enjoys writing about new business and technical developments. He has previously written content for numerous SaaS and IT organizations. He also enjoys reading about emerging technical trends and advances.