Are you looking deeper into your genetic history to find out about your brain health?
People inherit DNA from their parents. As time goes by, tiny mistakes will appear in the genes. These errors occur during cell division, a normal process. The mistakes happen spontaneously, and no one is responsible for them.
Now, these errors might lead to brain disorders. Scientists classify these singular disorders as genetic brain disorders. Yet, you don't need to worry about getting them.
Let's learn more about these neurogenetic conditions.
1. What is a Genetic Brain Disorder
A genetic brain disorder is a mental disorder caused by a mutation in an individual's genetic material, also known as DNA. DNA transmits hereditary traits from one generation to the next. It can lead to abnormalities in the development of the brain, resulting in a wide variety of symptoms that includes:
intellectual disability
depression
anxiety
physical abnormalities
There are ones that are difficult to see at an early stage, like brain cancer. It has symptoms that are identical to other symptoms. Learn more about brain cancer here.
These disorders are difficult to diagnose, as there is no single test that can determine whether an individual has a genetic brain disorder.
2. Symptoms of Genetic Brain Disorders
Symptoms of these disorders can vary on the affected individual. It can also depend on the specific disorder. Common symptoms typically include:
developmental delays
cognitive issues
behavioral issues
motor difficulties
impaired social skills
In some cases, physical deformities or facial abnormalities may also be present.
3. Genetics' Role in Brain Disorders
Studies have found that many mental health issues are associated with genetic abnormalities in the brain, such as:
ADHD
Schizophrenia
Bipolar disorder
Certain genetic variations in a person's DNA can predispose them to developing certain conditions. For example, variations in genes involved in the production of neurotransmitters, such as serotonin, dopamine, and glutamate, may make a person more likely to develop depression, anxiety, or bipolar disorder. Additionally, some brain disorders may be linked to known inherited genetic conditions.
4. Treatment Options for Genetic Brain Disorders
Fortunately, there are several treatment options available for certain disorders. Medications such as stimulants, tricyclic antidepressants, and lithium can be used to manage the symptoms. Targeted psychotherapy can help individuals learn how to cope with their condition.
Cognitive behavior therapy can help individuals develop skills to help them live more independent lives. The best approach for addressing genetic brain disorders varies on a case-by-case basis, depending on the symptoms and severity of the condition.
5. New Research and Advances in Dealing With Genetic Brain Disorders
New research and advances have been made in the field of dealing with genetic brain disorders. By finding out what genes are responsible for particular disorders and when they are expressed, researchers are better able to find ways to either prevent or control the disorder.
Genome sequencing is a powerful tool used to detect genetic mutations that are associated with these neurological disorders, helping to create an actionable plan to combat them. These advancements have helped improve the quality of life for millions of people.
Learn More About Genetic Brain Disorders
Genetic brain disorders can range from minor to life-threatening, and research is still developing to understand them better. It is important to work closely with your healthcare provider to diagnose and treat brain disorders. Be sure to seek professional help if you suspect you or a loved one is affected by a genetic brain disorder.
Did you find this article helpful? If so, head back to our blog for more informative content.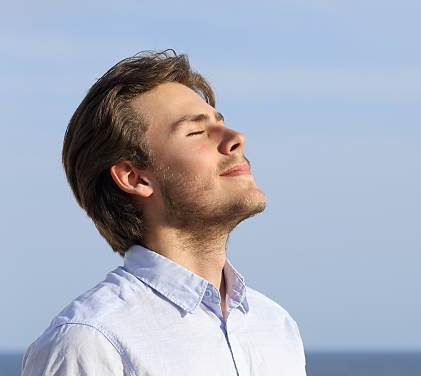 My name is Tom William a expert content creator and SEO expert having Proven record of excellent writing demonstrated in a professional portfolio Impeccable grasp of the English language, including press releases and current trends in slang and details.