In a school bus accident, the bus passengers are less likely to sustain injuries. Unfortunately, the risk is higher for the passengers of the other involved vehicles. They're also much deadlier to those outside the bus than those on it.
So, if you've been in a school bus accident, you most likely have sustained severe injuries. After all, these massive vehicles weigh a whopping s10,000 to 25,000 pounds even when empty. Loaded with passengers, that goes up to 14,500 to 36,000 pounds.
The good news is that a school bus accident lawyer can help you recover compensation.
But with so many lawyers in the U.S., how do you choose the right one for your accident case?
We've rounded up five crucial things to look for and consider, so please read on.
1. The Lawyer's Area of Practice and Location
Many of the 1.3 million active lawyers in the U.S. are personal injury lawyers who take on accident cases. This is the type of lawyer you need to help you file a claim for your school bus accident.
You can start by looking up personal injury lawyers online. Just be sure to add the name of the place where your accident occurred.
Suppose the incident happened in Greenville, South Carolina. If so, search for "personal injury lawyers for school bus accidents in Greenville, SC."
But why should you choose a lawyer whose practice is in the same location as your accident? This is because they have in-depth knowledge of city- and state-specific traffic laws. They also have a better understanding of how local vehicle insurance companies work.
2. Experience Handling Cases Similar to Yours
When you visit a personal injury lawyer's website, look at their portfolio. This should give you more information about the specific accident cases they handle.
This is a vital step to ensure the lawyer you choose has handled other school bus accident cases. These are more complex than typical car crashes, as multiple parties may be at fault.
Let's say the bus driver crashed into your vehicle while you were following all traffic laws. The other driver may be at fault, but only partly, as the bus's brakes failed.
In that case, the bus's owner or maintenance company may also be negligent. The former may be a school, a school district, or the government. This means that you may have to go head-to-head with a government entity.
Another driver may have also contributed to the bus driver crashing into you. For example, they cut into the bus's lane, forcing the bus driver to veer toward and crash into you.
With all those complexities, you need a lawyer experienced in handling such incidents.
3. Good Bar Standing
All active lawyers in the United States must be a member of their home State Bar. State Bar membership means a member holds a valid license issued by the State's Supreme Court. This license proves a lawyer can legally practice law in their state.
One of the chief roles of a State Bar is to regulate and discipline its members. For instance, it accepts and investigates complaints regarding malpractice made against its members. If it proves a member is guilty of such, it reprimands, suspends, or even disbars the lawyer.
No one wants a lawyer who doesn't uphold the law, so ensure your prospect has good Bar standing. To verify this, contact or visit your State Bar's official website. Provide the Bar with the names of your prospective lawyers and ask for their standing.
The State Bar can also inform you of your prospective lawyers' disciplinary record. For example, they can tell you if a lawyer has violated professional standards of conduct.
4. Free Case Evaluation
Talking to all your prospects in person is an excellent way to gauge which lawyer is best for your case. This can help you determine their personality, professionalism, and credibility.
Fortunately, many reputable school bus accident lawyers provide free case evaluations. These usually run for 30 to 45 minutes. You can visit Upstate Personal Injury to learn more about how you can schedule one.
During your evaluation, pay close attention to how the lawyer communicates with you. They should:
Listen to you carefully and let you finish before they talk
Explain things to you using easy-to-understand terms
Answer your questions, especially regarding their experience
Make you feel comfortable rather than pressured to hire them
Never promise that your case will be 100% successful
Not make you feel rushed, such as by constantly looking at their watch
This is also an ideal time to discuss the attorney's fees. A reputable lawyer will be straightforward about how much and when they'll charge you.
5. Contingency Fee
A contingency fee is a payment method wherein a lawyer only charges fees upon winning the case. With this arrangement, you won't have to pay the legal professional anything upfront. You'll only have to do so if they successfully recover damages on your behalf.
Contingency fees are typically within the 30% to 40% range. Depending on the arrangement, it may already cover your claim and court filing fees.
Let's say your lawyer secured a $50,000 settlement for your case. If their contingency fee is 30%, you'd pay them $15,000. The rest would be your compensation.
A contingency fee could be ideal if you don't have the financial means to hire a lawyer. It also gives you peace of mind that your attorney will strive to reach the best possible outcome. After all, their salary is also on the line, so if they don't do their best, they won't get anything, either.
Some lawyers may also be willing to reduce their fee rate if you negotiate with them.
Hire a Reputable School Bus Accident Lawyer
The right school bus accident lawyer is someone who has dealt with cases similar to yours. Just as important, though, is that the attorney has a good Bar Standing and makes you feel comfortable. It also won't hurt if they charge a negotiable contingency fee.
So, please consider those factors, as they can help you choose the right lawyer to partner with.
For more helpful guides on legal matters, browse our recent law-related articles.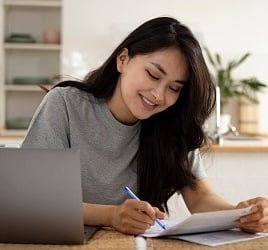 Amanda Byers is a graduate of Columbia, where she played volleyball and annoyed a lot of professors. Now as Zobuz's entertainment and Lifestyle Editor, she enjoys writing about delicious BBQ, outrageous style trends and all things Buzz worthy.