In the ever-expanding world of e-commerce, finding the best platform like EveryMarket for selling online is vital for businesses aiming to thrive in the digital marketplace. With numerous options available, selecting the right platform can be overwhelming. However, by following a few key tips, the process becomes more manageable.
This article presents five essential tips that will guide you in finding the ideal platform for your online selling needs. From defining your requirements to evaluating costs, these tips will help you make an informed decision and set your business on the path to success.
Table of Contents
1. Determine Your Needs
Before you start exploring different platforms, it's essential to have a clear understanding of your needs.
Ask yourself questions like: What are you selling? Are you offering physical products, digital goods, or services? Do you require any specific features or integrations?
Understanding your requirements will help you narrow your options and make an informed decision.
2. Research and Compare Platforms
Now that you know what you need, it's time to hit the research phase. Start by making a list of potential platforms that align with your requirements. Look for popular options like the following:
Shopify
WooCommerce
Etsy
Amazon
Explore niche platforms that cater to specific industries or target audiences. Once you have your list, compare their features, pricing plans, transaction fees, and customer reviews.
Look for platforms that offer features relevant to your business, such as integrated 3PL warehousing and distribution capabilities. Assess the platforms' ability to seamlessly handle inventory management, shipping logistics, payment processors, and order fulfillment. Compare user reviews, ratings, and testimonials to gain insights into other businesses' experiences.
3. Consider Ease of Use
As a beginner in the online selling world, you'll want a platform that is user-friendly and easy to navigate. Look for intuitive interfaces, drag-and-drop website builders, and seamless integration options.
The last thing you want is to spend hours figuring out how to upload your products or customize your store. A platform with a user-friendly interface will save you time and frustration, allowing you to focus on growing your business.
4. Evaluate Customer Support
Reliable customer support can be a lifesaver when you encounter technical issues or have questions about your online store. Before committing to a platform, check the availability and quality of their customer support.
Look for options that provide 24/7 support through various channels like the following:
Additionally, read reviews or reach out to current users to understand how responsive and helpful the platform's support team is.
5. Analyze Pricing and Scalability
Finally, consider your budget and long-term goals when selecting a platform for selling online. While some online selling platforms offer free plans or low monthly fees, they might have limitations or additional transaction fees that could affect profitability.
Take into account the scalability of the platform as well. Will it handle your growing business and accommodate increased traffic and sales? Look for platforms that offer flexible pricing plans and room for expansion as your business flourishes.
Find the Best Platform for Selling Online
After considering all the points discussed in this article, it is clear that finding the right platform for selling online takes time and research. However, with the right approach, any seller can find the platform that best meets their needs.
Try different options and find the best fit for you and your business. Start selling today and start generating revenue!
For more helpful guides, check out the rest of our website.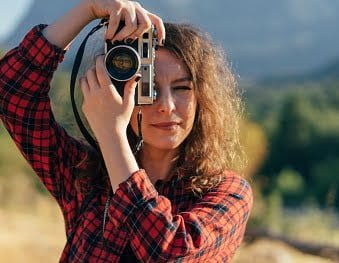 Andrea Parker is a reporter for Zobuz. She previously worked at Huffington Post and Vanity Fair. Andrea is based in NYC and covers issues affecting her city. In addition to her severe coffee addiction, she's a Netflix enthusiast, a red wine drinker, and a voracious reader.