In today's world, giving back and helping others is important. Strategic philanthropy is a way to do this in a smart and effective manner. It means thinking carefully about where to give money and how to make the most impact.
Strategic philanthropy helps solve big problems and create long-lasting change. By working together and focusing on what really matters, we can make the world a better place.
In this article, we'll learn more about strategic philanthropy and how it can make a difference. Let's get started!
Table of Contents
What is Strategic Philanthropy?
Strategic philanthropy is an approach that focuses on the following to achieve specific, measurable goals:
Planning
Analysis
Collaboration
Unlike traditional philanthropy, which often involves one-time donations to various causes, strategic philanthropy involves a more thoughtful and intentional process of giving. It aims to raise awareness and address the root causes of social issues rather than just providing short-term relief.
The Main Characteristics
Strategic philanthropy has certain key characteristics that make it different from regular giving. Here are the main characteristics of strategic philanthropy:
Planning and Focus
Strategic philanthropy involves careful planning and focusing on specific goals. It goes beyond simply giving money randomly. Donors take the time to understand the issues they want to address and develop a clear action plan.
Long-Term Perspective
Strategic philanthropy takes a long-term approach to problem-solving. It recognizes that many social issues require sustained efforts and resources to achieve lasting change. Donors commit to ongoing support and work towards sustainable solutions.
Data and Evidence-Based
Strategic philanthropy relies on data and evidence to inform decision-making. Donors conduct research, gather information, and analyze data to understand the root causes of problems better and identify effective solutions. They use this evidence to guide their giving strategies.
Collaboration and Partnerships
Strategic philanthropy emphasizes collaboration and partnerships. Donors recognize that working together through corporate giving with other organizations, stakeholders, and communities can have a greater impact. They actively seek out partnerships to leverage resources, expertise, and knowledge.
Evaluation and Learning
Strategic philanthropy involves continuous evaluation and learning. Donors regularly assess the impact of their philanthropic efforts, measure progress toward goals, and learn from successes and failures. They use this knowledge to improve their strategies and make informed decisions.
Systems Thinking
Strategic philanthropy adopts a systems thinking approach. It recognizes that social issues are complex and interconnected. Donors strive to understand the broader context and how different factors influence the problem they are addressing. They aim to create systemic change by addressing underlying causes and structures.
Adaptability and Flexibility
Strategic philanthropy is adaptable and flexible. Donors can adjust their strategies and tactics based on changing circumstances or new insights. They embrace innovation and are open to new approaches to achieve their goals.
Accountability and Transparency
Strategic philanthropy values accountability and transparency. Donors are accountable to their stakeholders and the public. They communicate openly about their goals, strategies, progress, and impact. They also report on their activities and outcomes, ensuring transparency in their giving efforts.
The Benefits
Strategic philanthropy offers several benefits over traditional giving approaches. Here are some of the key advantages:
Make a Big difference
When you do strategic philanthropy, your help can have a big impact. You can put your money where it matters most and create real change.
Finding the Real Problems
Strategic philanthropy looks at the real reasons behind problems. It doesn't just fix the small things; it tries to solve the big causes. This makes the help last longer and helps more people.
Working Together
Strategic philanthropy means people and groups can work together. They can share their ideas, skills, and money to do more good. This way, they can help more people and not do the same things twice.
Being Responsible
When you do strategic philanthropy, you have clear goals and rules. This means you can see if the help is working or not. It also ensures the people who give the money and those who get it are doing the right things.
Implementing Strategic Philanthropy
Implementing strategic philanthropy involves several important steps and considerations. Here is a simplified guide to implementing strategic philanthropy:
Choose Your Cause
Select a cause or issue that you feel passionate about. It could be education, healthcare, poverty alleviation, environmental conservation, or any other area where you want to make a difference.
Research and Understand
Learn more about the cause you've chosen. Understand the root causes of the problem and what has already been done to address it. This knowledge will help you develop a better strategy.
Set Clear Goals
Define specific and achievable goals for your philanthropic efforts. What do you want to accomplish? How many people do you want to help? Setting clear goals will give your giving direction and purpose.
Develop a Plan
Create a detailed plan for how you will achieve your goals. Break it down into actionable steps. Decide how much money and time you can commit to your cause.
Collaborate With Others
Seek partnerships and collaborate with other individuals, organizations, or experts in the field, like John Arnold. Working together can have a greater impact and bring fresh perspectives.
Monitor and Evaluate
Keep track of your progress regularly. Measure the outcomes of your efforts and evaluate how effective your strategies are. Use this information to make improvements and refine your approach.
Be Adaptable
Be open to adjusting your plan as needed. Sometimes, unexpected challenges or opportunities may arise. Stay flexible and ready to adapt your approach.
Empower and Build Capacity
Empower the communities or organizations you support. Provide them with the tools and resources they need to sustain positive change. Focus on building their capacity to address the issues themselves.
Innovate and Experiment
Don't be afraid to try new ideas and innovative solutions. Be willing to take calculated risks and experiment with different approaches to achieve your goals.
Communicate and Share
Be transparent about your philanthropic efforts. Communicate your progress, challenges, and successes with stakeholders and the public. Sharing your experiences can inspire others to join in or learn from your journey.
Learn About Strategic Philanthropy
So, remember, strategic philanthropy is all about being smart with our giving. Planning and working together can make a big difference in the world. It's important to think about what causes are most important to us and find ways to support them effectively.
Let's keep giving back and making positive changes. Together, we can create a better future for everyone.
We have plenty of informative articles available to you throughout our site. Check them out!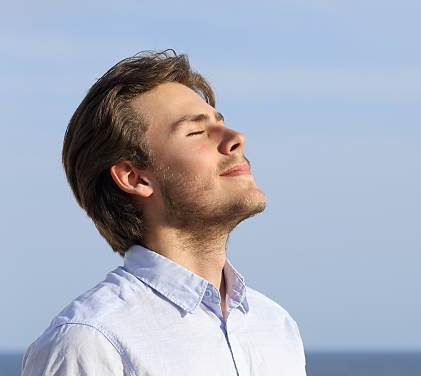 My name is Tom William a expert content creator and SEO expert having Proven record of excellent writing demonstrated in a professional portfolio Impeccable grasp of the English language, including press releases and current trends in slang and details.