Just when we thought we'd finally got our heads around 4G and Wi-Fi 5, along came 5G and Wi-Fi 6 to shake things up. Even newer on the scene is WiFi 6E, adding another layer to an already complex picture. The world of wireless connectivity seems to evolve continuously, promising faster speeds and better performance. But what do these advancements mean for the average Aussie? Let's break down the jargon and understand the differences between 5G and Wi-Fi 6.
Table of Contents
Understanding 5G and Wi-Fi 6
5G and Wi-Fi 6 are the latest mobile and wireless network technology versions, respectively. Both promise improved performance, faster speeds, and more capacity to handle multiple devices. However, they operate differently and are suitable for different purposes.
What is 5G?
5G is the fifth generation of mobile network technology. It's a significant leap from its predecessor, 4G, offering higher speeds, lower latency (the delay in data transfer), and the ability to connect more devices at once. These improvements can revolutionise industries and pave the way for innovations such as autonomous vehicles and smart cities.
What is Wi-Fi 6?
Wi-Fi 6 (also known as 802.11ax) is the latest standard for Wi-Fi, succeeding Wi-Fi 5 (802.11ac). Wi-Fi 6 delivers faster Wi-Fi speeds, improved performance in crowded areas, and better power efficiency for connected devices. The newer Wi-Fi 6E extends the Wi-Fi 6 standard into the 6 GHz frequency band, offering more available channels and less congestion.
Comparing 5G and Wi-Fi 6
While both 5G and Wi-Fi 6 offer improvements over their predecessors, they serve different needs and operate in different contexts.
Speed and Performance
In terms of raw speed, 5G has the potential to outperform Wi-Fi 6, with maximum speeds reaching into the gigabits per second. However, these speeds are theoretical and depend on optimal conditions.
Wi-Fi 6 also offers speeds in gigabits per second and boasts improved performance, particularly in congested environments like apartments or public venues. Wi-Fi 6E expands on this by offering even more capacity, reducing congestion further.
Range and Coverage
5G has a significant advantage in terms of range. It's designed to cover large areas as a mobile network, making it ideal for on-the-go use. However, 5G coverage is limited and primarily available in urban areas.
On the other hand, Wi-Fi 6 provides local network coverage. Its range is limited to an area like your home or office. It's perfect for high-speed connections in these areas, supporting many devices without a hitch.
Choosing Between 5G and Wi-Fi 6
Choosing between 5G and Wi-Fi 6 depends on your needs and circumstances.
When to Use 5G
5G shines when you're mobile or in a location without Wi-Fi. If you live in an area with good 5G coverage and require high-speed internet on the go, a 5G-enabled device can be a game-changer.
When to Use Wi-Fi 6
Wi-Fi 6, or Wi-Fi 6E, is better when you're in a fixed location with many connected devices. For homes and offices with multiple devices requiring high-speed connections, Wi-Fi 6 provides fast, stable connectivity.
Conclusion
The battle between 5G and Wi-Fi 6 isn't a battle at all but rather a harmonious coexistence. Both technologies have unique strengths and are designed to meet different needs. 5G is geared towards delivering high-speed mobile connectivity, while Wi-Fi 6 and Wi-Fi 6E aim to provide efficient, high-capacity local networking. Understanding the difference between these technologies and your internet needs can help you make the most of the exciting advancements in wireless connectivity.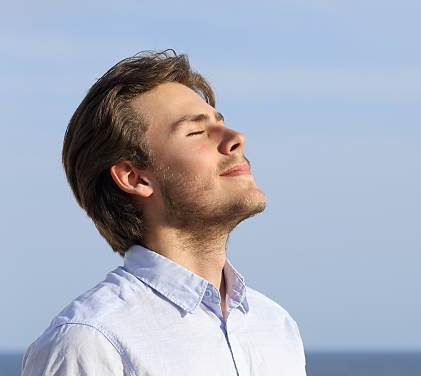 My name is Tom William a expert content creator and SEO expert having Proven record of excellent writing demonstrated in a professional portfolio Impeccable grasp of the English language, including press releases and current trends in slang and details.