Renowned Swiss watchmaker Rado was established in 1917 and is one of the oldest Swiss watch brands in existence. The manufacturers have built a reputation by incorporating innovative yet high-quality materials and cutting-edge technology into their masterpieces. One of their notable breakthroughs is the integration of ceramic in the timepieces, which has become a signature feature of the brand.
Further, it is renowned for :
Exceptional craftsmanship
High-end functional timepieces
Avant-garde designs
The clean lines and simple dials that define many Rado watches in Canada are testaments to their dedication to innovation and experimentation. Additionally, they offer an extensive range of collections to suit various styles and meet the current fashion trends.
A spectacular series introduced by the brand is the Rado Captain Cook, which pays homage to Rado's rich heritage. Inspired by the original Captain Cook from the 1960s, it is a phenomenal blend of:
Modern features
Timeless appeal
Remarkable workability
Whether you tend to purchase a watch for casual wear or top-notch events, its versatility lets you add a sense of elegance to your personality.
6 Features of Rado Captain Cook
Let's explore the enthralling features that set Rado Captain Cook Watch apart from other ordinary timepieces.
Unprecedented Design
The Rado Captain Cook's design is a subtle fusion of vintage appeal and contemporary refinement. Its 42mm stainless steel design creates an ideal blend between retro and trendy parameters, offering a charming appearance with elegance and grace. Additionally, the strong and distinctive dial comes in a variety of colours.
The unidirectional rotating bezel adds more sophistication and sportiness to the design. Due to its fascinating tone, it captured the attention and imagination of many watch enthusiasts across the globe. These classic features guarantee that the collection will continue to be a fashionable and useful timepiece in the upcoming years. Besides, it has luminous hands and indices for the best visibility in dim light.
Durable Materials
The Rado Captain Cook stands out due to the use of high-quality components that contribute to the following:
Increasing durability
Extending Lifespan
Sustaining its original sheen
The case lasts longer and offers scratch resistance because it is made of premium stainless steel. Additionally, the scratch-resistant sapphire crystal protects the dial from accidental damage, further improving the watch's longevity. Hence, the sturdy design ensures resistance to blemishes and scars, keeping the watch looking brand new for decades.
The materials selected uplift the watch's overall aesthetic appeal while boosting its longevity.
Automatic Movement
The Rado Captain Cook has an automatic movement that features self-winding for simplicity and convenience. It offers 100% accurate timekeeping for years if the owner maintains it properly in accordance with the company's guidelines. Moreover, the movement has a power reserve of up to 80 hours. This is optimal for daily wear or prolonged periods without winding.
Furthermore, wearers admire the movement through the exhibition case back. It showcases the intricate attention to detail. Due to its accuracy, the Captain Cook is a faithful companion that you can always rely on. Additionally, the manufacturers are paying attention to introducing new technological features to enhance the functionality of the timepieces.
Water Resistance
The Rado Captain Cook is a well-known diver's watch with excellent water resistance, making it appropriate for activities involving water exposure. The series features models with water resistance ranging from 100 to 300 metres. This indicates that these timepieces are built to withstand water pressure at different depths. Assuring a tight seal, the screw-down crown adds an additional layer of protection against water infiltration.
Additionally, the 100-metre water resistance is suitable for recreational swimming and snorkelling. On the other hand, the 300-metre water resistance is perfect for more demanding water activities like scuba diving. This feature improves the watch's dependability and provides peace of mind to swimmers.
Note: It is important to have the water-resistance of your watch checked by an expert to guarantee its continued protection against water.
Bracelet/Strap Options
To accommodate myriad tastes and preferences, the Rado Captain Cook delivers a selection of bracelet and strap alternatives. The most popular choice is a stainless steel bracelet, which provides the timepiece with a vintage and elegant appearance. It is ideal for everyday wear because of its reputation for reliability and comfort.
Additionally, the series also offers rubber straps if you want a more ordinary or sporty style. It gives the watch an athletic, contemporary edge apart from an innovative style. This is good for outdoor activities or people who prefer a more relaxed style.
Do you prefer a more luxurious and refined look? Leather straps are a phenomenal choice. The first-class materials used to make these straps allow for an assortment of shades and finishes. They also give the watch a whiff of delicacy and beauty, making it appropriate for formal events.
Outstanding Versatility
It is a supremely adaptable collection that effortlessly transitions between numerous occasions and looks. Further, it is prevalent among watch enthusiasts worldwide because of its:
Classic style
Incredible versatility
The Captain Cook's size is one of the major contributing aspects to its adaptability. The 42mm case diameter strikes the ideal mix between being bold enough to stand out and adaptable enough to be worn with various outfits.
Thus, you can opt for the dial that best suits individual tastes and blends with your outfit. For example, you can prefer between traditional black and white dials and more vibrant colours like blue or green. This makes it simple for you to match the watch with various attires.
Bottom Line
The Rado Captain Cook is a stylish masterpiece that deviates from common watchmaking practices and exudes grandeur. It fulfils the requirements of watch enthusiasts who value precision and appreciate complex designs. It has many components that make it an attractive option for watch aficionados looking for a balance of:
Trusted dependability
High-end accuracy
Optimum flexibility
Unparalleled style
The Rado Captain Cook is an extraordinarily unique watch that easily adapts to your unique style thanks to its:
Timeless design
Size
Dial variants
Bracelet/strap alternatives
Whether you're a seasoned collector or a casual watch wearer, it is a versatile and trustworthy buddy that will stand the test of time. Also, you don't need to worry if you regularly engage in watersports since its impressive water resistance has got you covered!
If you're looking for Captain Cook or Rado watches in Canada, you must contact our expert specialists at Bijoux Eclore to purchase an original Rado watch at an affordable price.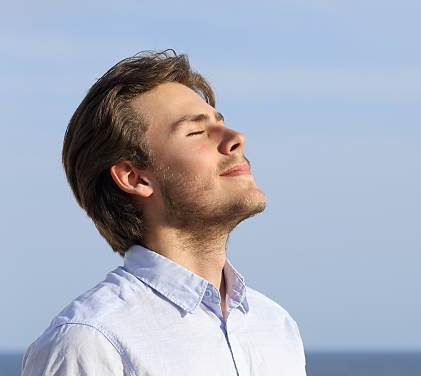 My name is Tom William a expert content creator and SEO expert having Proven record of excellent writing demonstrated in a professional portfolio Impeccable grasp of the English language, including press releases and current trends in slang and details.