Tired of that old, worn-out couch taking up valuable space in your living room? It is time to bid farewell to the relic of comfort that has served you faithfully for years. But wait, don't let the thought of couch removal fill you with frustration!
Couch removal services are here for your assistance. A team of dedicated experts swooping in, effortlessly lifting and whisking away your couch, leaving you with a newfound sense of liberation and a refreshed living space!
Table of Contents
Why Do You Need to Go for Couch Removal Services Instead of DIY?
You could think of doing it yourself to save money when it comes to getting an aged sofa out of your house. However, there are a number of factors that make hiring expert services the preferable decision. Let's explore these reasons in detail:
Convenience:
Couches are typically large and heavy pieces of furniture. It might be physically exhausting and time-consuming to move them on your own. Professionals offer a practical solution by handling the whole procedure for you. Additionally, they can effectively remove them from your property since they have the knowledge, resources, and people to do so.
Safety:
Improper lifting techniques can lead to personal injuries, such as strains, sprains, or even back problems. Also, navigating through narrow hallways, doorways, and staircases with a bulky sofa increases the risk of damaging the furniture and your property. The team is trained to handle such situations safely, minimizing the risk of accidents and property damage.
Disposal and Recycling:
Moreover, most municipalities have specific guidelines for furniture disposal, and simply leaving it on the curb may not be an acceptable option. Also, experts are well-versed in local regulations and can ensure the proper discarding or recycling of your couch.
The firm has the necessary contacts and resources to take the process responsibly, reducing the impact on the environment.
Time and Efficiency:
Removing a sofa on your own can be a time-consuming process. You need to arrange for transportation, get friends or family members to assist you, and spend hours figuring out the logistics.
Further, a reputable organization can schedule a suitable time, and arrive with a team, allowing you to enjoy your time joyfully.
Do Couch Removal Firms Offer Other Services?
A few of them are listed here:
Junk Removal:
In addition to couches, these firms can help you get rid of all sorts of unwanted items. Whether it is old furniture, appliances, electronics, or general household clutter, they can remove them. This service is particularly useful when you are decluttering your home, renovating, or preparing for a move.
Donations:
Moreover, these companies often collaborate with local charities and donation centers. They ensure if other furniture or couches are in good condition, then they find new homes instead of ending up in landfills.
Delivery & Moving:
Professionals will aid you with your moving and delivery needs. These businesses may offer essential services whether you require to parcel some items or you are buying new furniture and need it delivered to your house. Also, experts may load and unload your belongings in a secure manner, guaranteeing a simple process.
Final Thoughts
While your old couch holds cherished memories, it is time to create space for a new one that embraces comfort, style, and functionality tailored to your evolving lifestyle.
At Haul Buddy, we understand the challenges of managing bulky furniture. Therefore, we offer couch removal services, ensuring a flawless transition from your home or office. We provide best hauling services in USA.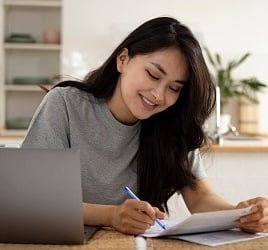 Amanda Byers is a graduate of Columbia, where she played volleyball and annoyed a lot of professors. Now as Zobuz's entertainment and Lifestyle Editor, she enjoys writing about delicious BBQ, outrageous style trends and all things Buzz worthy.