Imagine a unique bouquet that goes beyond the typical flower arrangements. It's a bouquet filled with vibrant colors and intricate patterns and smells like freshly baked conchas. Besides, each piece is carefully made with skill and passion, resulting in a delightful blend of flavors and textures. It will surely reward your taste buds!
Whether you're marking a special occasion, expressing deep feelings, or simply enjoying a moment of happiness, a Concha bouquet is a tasty piece of art. Moreover, conchas are sweet, soft bread rolls known for their round shape and distinctive shell-like patterns on top.
The word "concha" means "shell" in Spanish, which perfectly describes their appearance.
Table of Contents
The Significance And History Of Concha Bouquets
The origins of the Concha bouquet lie in Mexico's rich culinary heritage. Additionally, the idea of fashioning them into bouquets represents a relatively recent development, born from a blend of creativity, craftsmanship, and a quest to enhance the presentation of this delightful treat.
The inspiration can be traced back to the art of arranging flowers and the desire to craft visually pleasing gifts. Bakers and artisans tried to explore more originality with their baked goods, and it gained popularity as an intriguing alternative to time-honored floral bouquets. Over time, bakers experimented with diverse tastes, shapes, and designs. This trend expanded through social media, catching the eye of food enthusiasts and sparking a surge of appreciation and culinary ingenuity.
Make Your Own Delicious Concha Bouquets
Ingredients For 12-16 Conchas
For the dough:
392 g (14 oz.) bread flour, plus more as needed
2 large eggs
1 large egg yolk
¼ tsp. fine sea salt
1 (¼ oz./7 g) packet dry active yeast
½ cup lukewarm water
102 g (4 oz. / 8 Tbs.) unsalted butter, at room temperature
140 g (5 oz.) superfine sugar
For the sugar topping
⅓ lb. (~149 g / ~5.3 oz.) all-purpose flour
⅓ lb. (~149 g / ~5.3 oz.) confectioners' sugar
140 g (5 oz. / 10 Tbs.) unsalted butter, at room temperature, diced
Optional for colored sugar: cocoa powder, food coloring (natural source or bottled)
Extra butter or vegetable shortening to assemble the conchas
Instructions
Combine flour, eggs, egg yolk, and salt at low speed in a mixer with the dough hook attachment.
In a separate container, dissolve yeast in lukewarm water until creamy. Then, add it to the flour mixture. Mix at medium speed for about 3-4 minutes.
Now, Add the room-temperature butter and continue to beat for another 3-4 minutes.
Finally, add the sugar and mix for an additional 3-4 minutes or until the dough is gooey, sticky, elastic, and very smooth.
Remove the dough from the mixer, shape it into a ball, and place it in a greased bowl.
Cover it with plastic wrap or a kitchen towel and let it rise at room temperature until it doubles in size, approximately 3-4 hours.
For the sugar topping
In a large bowl, combine flour and confectioners' sugar. Use your hands to incorporate the diced butter into the mixture and knead until smooth and well combined.
You can leave the sugar topping white or color it.
Divide it into four equal parts. Leave one white, mix cocoa powder into one part, add red food coloring to another part for pink, and yellow food coloring for the fourth part.
Besides, cover the sugar topping with plastic wrap to prevent drying out.
Assembling the conchas
Now, grease heavy baking sheets with butter or vegetable shortening, or use parchment paper or a silpat.
Rub a small amount of butter onto your hands to make rolling easier.
Divide the dough into 12 or 16 equal pieces and form them into balls.
Slightly flatten each ball into a thick disk, leaving about 2 inches of space between each concha to allow for expansion.
Place a sugar disk on top of each dough ball and gently press down, ensuring that the sugar covers the entire surface.
If you have a concha mold, press it onto the sugar topping. If not, use a knife to create shell-like lines on the sugar topping.
Leave the prepared conchas in a warm area of your kitchen, uncovered, for about 2 hours or until they almost double in size.
In the last 15-20 minutes of rise time, preheat the oven to 350°F.
Slide the conchas into the oven and bake for approximately 20 minutes or until they are golden around the edges and have puffed up. Besides, be cautious not to overbake, as it may darken the outsides and discolor the sugar topping.
Carefully transfer the conchas to a wire rack to finish cooling. Enjoy!
Tips For Gifting Your Concha Bouquet
Prepare the Bouquet
Gather the necessary items, including:
Food-safe skewers or sticks
Floral foam
A decorative container
Tissue paper or cellophane
Ribbons
Any extra decorations you like
Add Skewers/Sticks
Trim the skewers or sticks to the appropriate length, considering the desired height and arrangement. Insert them securely into the bottom of the conchas.
Arrange the Bouquet
Further, place the skewered conchas into the floral foam inside the decorative container.
Arrange them at different heights and angles to create an attractive display.
You can also include artificial flowers or greenery to enhance the floral theme.
Wrap and Package
Wrap the bouquet in tissue paper or cellophane to protect the conchas and keep them fresh. Secure it with a decorative ribbon so the conchas are snug, and the bouquet is well-packaged.
Add a Personal Touch
Attach a small gift tag or card with a heartfelt message or the recipient's name. Also, one can include additional treats or small gifts alongside the concha bouquet to make it even more special.
Keep it Cool
If possible, refrigerate the concha bouquet until it's time to give it. Deliver it promptly to ensure freshness.
Include Instructions
Provide the recipient with instructions on handling and enjoying the concha bouquet.
Advise them to consume the conchas within a specific timeframe for the best taste and texture.
Consider Dietary Restrictions
If the recipient has dietary restrictions or preferences, choose conchas that meet their needs, such as vegan or gluten-free options.
Present with Warmth
When presenting the bouquet, do it with enthusiasm and genuine feelings. Moreover, share your excitement about the unique and delicious gift and observe the recipient's face light up with joy and gratitude.
Note: Remember that the presentation and packaging play a crucial role in making the concha bouquet a visually stunning and memorable gift.
Takeaway
Surprise your loved ones with a delightful gift on anniversaries, birthdays, holidays, or any special occasion. This gift combines the irresistible charm of sweet conchas with imaginative and thoughtful presentations. It's an ideal choice for those who adore delicious treats and enjoy delightful surprises.
Moreover, this heartfelt gesture symbolizes the love and happiness shared throughout your journey together! The Concha bouquet reminds us to appreciate nature's artistry and how flowers can bring joy.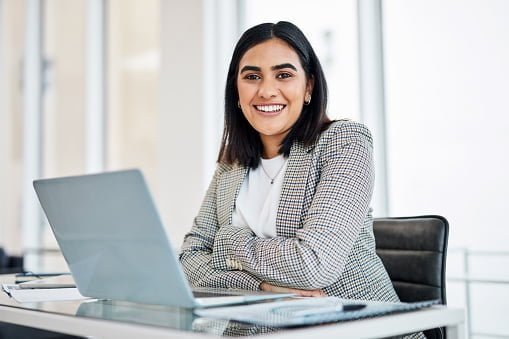 Piran is the bestselling author of the Zobuz, TheHearus and other well known Blogs. Her books have sold hundred of copies and are published in different languages.