This fact is going to blow your mind. Unintentional injury has been the most common cause of death from 1981 to 2020, according to the CDC. Unintentional injuries usually occur due to the negligence of a person. For example, every driver on the road owes a duty of care to every other driver. Breaching that duty is considered negligence and can lead to accidents.
Punishing the negligent party is the only way to deter them from engaging in such behaviors in the future and reduce negligence altogether. Personal injury law is the right way to go following an accident. Filing a claim not only holds the negligent party accountable but also compensates your losses. Click here to learn more about personal injury law and how it can help you.
Complications in Personal Injury Law
Winning a personal injury case might seem simple, but it really is not. Personal injury law involves many complications, such as:
The plaintiff bears the burden of proof. It means it is their responsibility to prove the case.
Collecting evidence to prove the case.
Calculating your losses.
Negotiating with the insurance company, and more.
So, yeah, winning a personal injury case is not simple at all. But you can make it simple by hiring a lawyer.
How a Lawyer Helps in a Personal Injury Case
A lawyer has the experience and knowledge necessary to win a personal injury case. They know what is required and how to counter the insurance company's strategies. The following are some ways a lawyer can help you in a personal injury case:
Determining Liability
Evidence Gathering
Calculating Your Losses
Negotiating with Insurance Companies
Bring in Expert Witnesses
Legal Representation in Court
Determining Liability
The first step in any personal injury case is determining liability. You need to know who caused the accident to file and win a personal injury claim. You cannot be sure who was the reason for your accident in some cases. This is where lawyers can help. Experienced personal injury lawyers will have connections with private investigators who can investigate the accident scene, detect the cause of the accident and find the negligent party.
Evidence Gathering
Regardless of whether it is a civil or criminal case, providing proper evidence is important. In personal injury cases, the plaintiff bears the burden of proof, as previously mentioned. So, it is your duty to collect and present evidence. An experienced lawyer will know what evidence to collect and how to collect it. In addition, they also know how to effectively present them in court.
Calculating Your Losses
Calculating your losses accurately is an important step in personal injury cases. Without knowing your losses, it is not possible to claim just compensation. A lawyer can collect all your medical bills and other expenses you incurred as a result of the accident to put a value on your economic losses. They can also use their experience to calculate your non-economic losses.
Negotiating with Insurance Companies
Life would be simpler if insurance companies just accepted your claim. But they will fight you every step of the way. Their goal is to reduce the settlement as much as possible. Lawyers will not rest until you get what you deserve. They will refuse the insurance company's offer and negotiate with them to agree on a reasonable settlement. They will be ready to take them to court too, if needed.
Bring in Expert Witnesses
Expert witnesses are an integral part of personal injury cases. Their opinion has more weight than that of normal eyewitnesses. They can investigate an accident scene and find out what happened even without being there at the time of the accident. Reputable lawyers will have connections with expert witnesses who can help your case.
Legal Representation in Court
If both parties cannot agree on an amount, then the case will go to court. Having legal representation is crucial when the case goes to court. You have to convince the judge and jury why you deserve the amount you are claiming. A lawyer can do that. A lawyer will prepare opening statements, arguments, closing statements, counter-arguments, etc. These things cannot be done by the average Joe.
Takeaway
Having a lawyer by your side is very important for winning a case. They can help you avoid mistakes while filing the claim and obtain fair compensation for your losses. Never hesitate to speak with a lawyer following an accident. Only they can help you in such situations.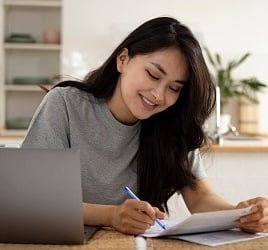 Amanda Byers is a graduate of Columbia, where she played volleyball and annoyed a lot of professors. Now as Zobuz's entertainment and Lifestyle Editor, she enjoys writing about delicious BBQ, outrageous style trends and all things Buzz worthy.