Introduction to Short and Long Prom Dresses
Prom night is one of the most unforgettable events in a young person's life. It's the perfect opportunity to dress up and look your best while celebrating with friends and classmates. When it comes to prom dresses, there are two main categories – short and long. Each style has its unique charm, making it difficult for many girls to decide which one to choose.
Are you confused about whether you should go for a short or long prom dress? Don't worry; we've got you covered! In this ultimate guide, we'll explore different types of short and long prom dresses that will help you make an informed decision when choosing your dream dress for the big day.
Types of Short Prom Dresses
Short prom dresses are a popular choice for many young women attending prom. There are several types of short prom dresses to choose from, each with its unique style and flair.
A-line dress : One type of short prom dress is the A-line dress. This classic cut features a fitted bodice that flares out into an A-shape skirt, typically ending just above the knee. A-line dresses come in various fabrics such as tulle, lace or satin.
Fit-and-flare Dress : Another popular option is the fit-and-flare dress which accentuates curves while still offering freedom of movement on the dance floor. These dresses can feature a variety of necklines including strapless, halter or off-the-shoulder.
Skater Dress : For a more playful look, one could opt for a skater dress which offers volume and bounce in its skirt portion. Skater dresses often have fun prints and patterns to complement their youthful silhouette.
Little Black Dress : There's always the classic little black dress (LBD) that never goes out of style. LBDs come in different styles ranging from bodycon to flowy designs making them versatile enough for any occasion including prom night.
Types of Long Prom Dresses
Long prom dresses come in different styles to suit every body type, personal preference and style.
A-line Long Prom Dresses : A-line long prom dresses are versatile and flattering while ball gown long prom dresses give a traditional princess look. Sheath long prom dresses hug the curves for an elegant silhouette while mermaid long prom dresses are perfect for those who love drama.
Off-shoulder : Off-shoulder, strapless or one-shoulder neckline options add a touch of glamor to your outfit. Some popular fabrics choices include satin, chiffon, tulle or lace which create different textures and looks.
Long prom dress colors can range from bold bright hues such as reds, blues and purples to soft pastel shades like pink, mint green or light blue. Metallics such as gold, silver or rose gold also create dramatic effect on the dance floor.When choosing a long prom dress consider what makes you feel confident and comfortable. Whether it's flowy fabric that twirls beautifully on the dance floor or form fitting dress that accentuates your curves. These type of flowy dresses are also the ideal outfits for a bridal shower. 
Accessories for Short and Long Prom Dresses
Accessories can make or break an outfit, and prom dresses are no exception. Whether you choose a short or long dress for your big night, the right accessories can take your look to the next level.
For Short Prom Dresses : For short prom dresses, consider wearing statement jewelry like oversized earrings or a chunky necklace to draw attention upward towards your face. A clutch bag is also a must-have accessory that will hold all of your essentials without weighing you down on the dance floor.
Long Prom Dresses : Long prom dresses call for elegant and timeless accessories such as delicate bracelets and small stud earrings. If your dress has embellishments or sparkly details, opt for simpler jewelry to avoid overwhelming your overall look. To complete the ensemble, add a pair of strappy heels that complement the color of your dress.
In terms of hair accessories, both short & long prom dresses can be paired with headbands or hair clips adorned with flowers or jewels for added glamor. Alternatively, keep it simple with a classic updo styled with pins in coordinating colors to secure any loose strands in place.
Tips for Wearing Short and Long Prom Dresses
When it comes to prom dresses, there are a few tips you should keep in mind whether you opt for short or long.
The Dress Fits Your Body Type : First of all, make sure the dress fits your body type and flatters your figure. No matter how trendy or pretty a dress is, if it doesn't fit properly, it won't look good on you.
Wearing Heels To Elongate Your Legs : For shorter dresses, consider wearing heels to elongate your legs and create a more streamlined silhouette. However, if you're not comfortable in high heels, don't force yourself – choose shoes that feel comfortable and chic at the same time.
Accessories Are Also Key Of Prom Outfit : Accessories are also key when it comes to completing your prom outfit. Keep them minimal yet impactful enough like statement earrings with hair pinned up for an effortless elegance; while simple studs paired with flowing locks exude boho-chic vibes.
Conclusion
Short or long, prom dresses are a quintessential part of high school life. They serve as an opportunity for students to dress up and make memories that last a lifetime. Whether you choose a short prom dress or go all out with a long gown, the most important thing is to feel comfortable in what you're wearing. It all comes down to personal preference and what makes you feel confident and beautiful. Keep in mind the tips we've shared throughout this guide when making your decision, but ultimately trust your instincts.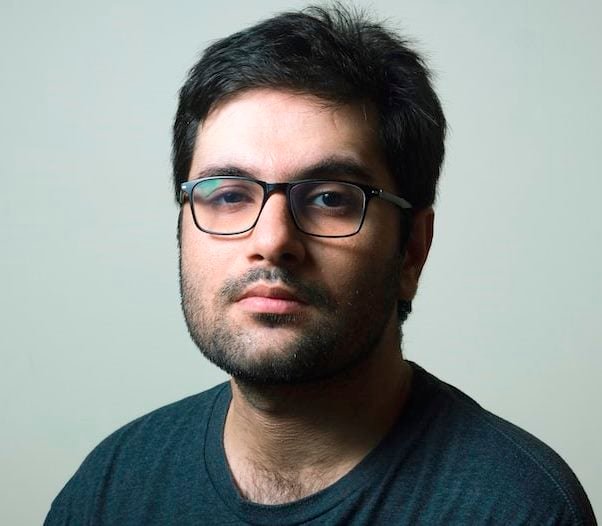 Barry Lachey is a Professional Editor at Zobuz. Previously He has also worked for Moxly Sports and Network Resources "Joe Joe." he is a graduate of the Kings College at the University of Thames Valley London. You can reach Barry via email or by phone.