Have you been looking for new ways to maximize your car resale value? Times are tough for all of us, and with this thought in mind, knowing about the different options to maximize your car's resale value can be helpful. Fortunately, our experts have outlined some of the key things you should know about boosting your car's value to help.
Table of Contents
6 Ways to Maximize Your Car Resale Value
Have you been looking for ways to maximize your car's resale value? Pricing your vehicle can sometimes seem a little tough, but getting the most from the sale is vital – after all, it can be the difference between thousands of pounds. Luckily, the following six tips can help.
1 Encourage Buyers to Get a HPI Check
Another vital step to take to help increase your car's resale value. Similarly to getting the car serviced, encouraging your buyer to run a HPI check to reveal the vehicle's history, this can help prove to them that your claims are genuine – further increasing the value. After all, if your buyer is confident that the car will meet their expectations, they're much more likely to pay a higher price.
2 Clean Your Car
One of the most important first steps is simple: ensure your car's clean and looks its best! While this might seem like an overly simple tip, it can play a direct role in your price. After all, a grubby or worn-looking vehicle will be much less appealing to potential buyers.
3 Service the Car
Once your car's looking its best, you'll want to get the car serviced. Servicing your car helps reassure your buyers that the vehicle is reliable, giving them greater confidence in the purchase.
4 Repair Any Damages
In many cases, cars can get a little damaged with day-to-day use. However, many buyers will take quite a significant amount of money off of their offer when the vehicle is scratched. So, buffing out these minor damages can actually provide a positive return on investment!
5 Prepare for Negotiations
When you set a price on your car, there's a good chance that potential buyers may want to negotiate. As such, preparing for this is highly important – and going slightly above your minimum when setting the asking price may help prevent people from offering a low sum of money for the car.
6 Focus on Cutting Your Mileage
This final tip is less of a short-term fix and more of a long-term investment in your car; however, it can make a big difference if you can integrate it into your own lifestyle. Indeed, cutting the amount you drive can be incredibly influential in terms of the resale price you can achieve. Why chance it? Careful driving is also vital in this regard to reduce the strain on your car's engine, which can help you sell it for a more favourable price down the line.
Final Thoughts
If you've been looking to sell your car, knowing about the different options that are available can really help! Luckily, today's simple tips can help you get more from your car sale, so you're getting a good price for the vehicle.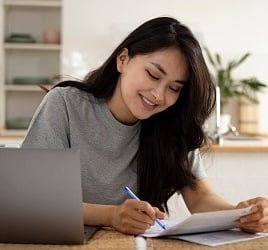 Amanda Byers is a graduate of Columbia, where she played volleyball and annoyed a lot of professors. Now as Zobuz's entertainment and Lifestyle Editor, she enjoys writing about delicious BBQ, outrageous style trends and all things Buzz worthy.