Smartphones have become an essential part of our daily routine. With development and modernization , touch phones come in all shapes and sizes, and they work pretty well for the most part. However, users frequently report weird issues that develop a bad impact with their smartphone experience. Many have complained that their phone suddenly develops vertical or horizontal lines on the phone screen. If you're facing this issue, we will throw some light on the cause of the problem and how you can fix the vertical or horizontal lines on your phone screen
Let me tell you that these vertical or horizontal lines on your phone are a hardware problem. The panel of the affected phones should be changed but it depends on the model of the mobile. For expert advice you should contact authorized repair stores in your area. As the cause for most such issues is accidental damage or user careless usage,
So today I am going to discuss with you seven easy and workable solutions for your damaged screen and panel which will help you save your time if this unfortunate incident occur
Solution 1: Restart the Phone with or without power button
Whenever you come across vertical lines on mobile screen the first thing you should do is to restart your phone with or without power button whatsoever is convenient for you. Restarting has the power to fix small glitches that occur on Android phones.
So without thinking much of the issue, it's better to restart your phone and check if the error is resolved or not. If the same thing continues, then move to the next solution. Some phone get restarted from power button and some have options in settings of the device
Solution 2: Remove the battery, case and Sim from android phone
If restarting does not help then another solution that you can try is to remove your device's battery, case & SIM card from your android or touch mobile. Many users have found this way helpful in their case, that's why it is suggested to you.
All you need to do is to remove the battery, back case & SIM card from your smartphone. After doing so, put your phone on a cold dry surface away from direct sunlight & leave it for some time. Then insert the battery & SIM card back into your android phone. However, if this problem has occurred due to overheating, this method will surely help you to fix the issue.
Solution 3: Press the Screen firmly but not forcefully for fixing screen lines
Generally when your phone drops directly on the floor then there is a possibility that the LCD might have disconnected from the motherboard. If this happens then try to push the screen gently just to re-establish the connection for fixing vertical screen lines problem. You can do it by yourself by simply placing one finger on the screen and another one on the back of the device to support the device and then pressing the screen gently.
But you have to be careful not to press very hard as it can break the device rather than fixing the screen lines issue. It might be helpful when everything is placed properly on your phone then lines will disappear when everything is OK.
Solution 4: Turn on Safe Mode in phone
There are reports of some malfunctioning apps which, when installed on your smartphone are messing up with your display, if this is the cause then by enabling the safe mode vertical lines should get fixed in most of the cases. If the issue is gone by turning on the Safe Mode, this indicates one of your apps is causing the problem. Reboot your smartphone normally and uninstall recently installed apps until you've identified the culprit. Don't forget to back up your personal data.
Solution 5: Try Factory Resetting your device
Some problems with lines have also been resolved by simply doing factory reset of the device. Just follow the factory reset setting after backing up your data and try factory reset. This has been reportedly useful in many devices. Note that this will erase all of your data, apps, messages, audios, documents from the device.
Solution 6: Fix the water damage in phone
If by any means your device has come in contact with water there may be water seen under the screen which may lead to line formation. To fix damage due to water try leaving the screen on for longer periods of time. It may take a few days but hopefully the lines will fade out. Just keep the phone on charging and turn the device display on. Your phone has an option of "Stay Awake", just enable that and keep the screen on for several days.
Solution 7: Get Your phone LCD Screen Repaired Or Replaced
When you have tried almost everything to fix the problem of vertical lines and nothing works then the last resort is to get it repaired or even replaced. Now the key is to contact an authorized repair shop and get the phone's LCD Screen if it needs to be replaced. But this can cost you both time and money. Although this is a burden on your pocket, it is still an economical option rather than buying a new android phone.
Conclusion:
I have enlisted 7 possible solutions on how to fix horizontal lines on mobile screens. According to my opinion, most of the problems regarding vertical and horizontal lines on mobile screens are associated with hardware or software faults. Therefore, I've provided approaches for both hardware & software-related issues. So, above are the methods that will help you resolve vertical lines on phone screen Android. However, in case you lost any of your Android device's data, use the Android Data Recovery tool to recover your lost data.
I hope this article has served its purpose well by providing you with enough solutions to resolve the issue and let you use your phone once again without further issues. If you face any issue in your smartphones, you can contact fixo for SmartPhone original parts and repair services help in Australia.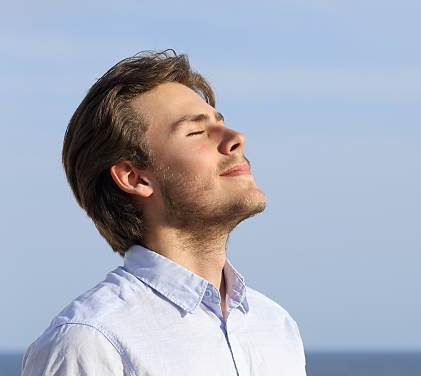 My name is Tom William a expert content creator and SEO expert having Proven record of excellent writing demonstrated in a professional portfolio Impeccable grasp of the English language, including press releases and current trends in slang and details.