Did you know that 40 million American adults struggle with hearing loss?
Getting and keeping a normal lifestyle with hearing loss can be tricky if one is not ready to adapt to the changes. To aid with this issue, today's available technologies come in the form of hearing aids.
Hearing aids are not just a convenience; they come with tons of benefits that'll turn your life around. Still, several people avoid them for one reason or another.
In that case, reading about hearing aid shopping mistakes may convince you that you need one. Keep reading to learn exactly what you should do to get the right pair of hearing aids.
1. Not Getting a Hearing Test
If you're not getting a hearing test before buying hearing aids, you may be making a mistake. Hearing tests can help identify any hearing loss you may have and help you choose the right type of hearing aid.
Without a hearing test, you may end up with a hearing aid that doesn't improve your hearing. You may even get one that makes your hearing worse.
2. Not Doing Your Research
One of the biggest mistakes people make when shopping for hearing aids is not doing their research. There are so many different types and brands of hearing aid on the market. It can be overwhelming to try to figure out which one is right for you.
The best way to avoid this mistake is to take some time to read up on the different types of hearing aids. You must find out which features are most important to you.
You can also talk to your doctor or a hearing specialist. Get their opinion on which type of hearing aid would be best for you. Once you have a better idea of what you need, you can start to look at different models and brands to find the perfect fit for your needs.
Many people also make the mistake of not reading the fine print before buying a hearing aid. This can lead to problems down the road. Make sure you understand the return policy, warranty, and all other aspects of the purchase before finalizing it.
It's also important to find a reputable dealer who can help you find the right hearing aid for your needs. Avoiding these mistakes will help ensure that you're happy with your purchase.
3. Relying on Online Reviews
There are a few hearing aid shopping mistakes that can be easily avoided. One of the biggest mistakes is relying on online reviews. While reading online reviews can be helpful, they should not be the only factor you rely on when choosing a hearing aid.
It's important to remember that everyone's experience is different. What works well for one person may not be the best option for you. It is better to consult with a professional to get reliable information on which hearing aid to choose.
4. Choosing the Cheapest Option
When it comes to choosing a hearing aid, many people make the mistake of opting for the cheapest option. While it's important to be mindful of your budget, you must also consider the quality.
The reality is that cheaper hearing aids simply won't provide the same level of quality and performance as more expensive options. In some cases, they may even make your hearing worse.
So, if you're shopping for hearing aids, be sure to avoid the temptation to choose the cheapest option. Instead, invest in a quality pair of hearing aids that will provide you with the best possible hearing experience. It would be best to look for quality hearing aids on sale.
5. Not Considering Long-term Costs
Hearing aids can be a big investment. That is why you must consider not only the initial cost but also the long-term costs.
Batteries, for example, can be a significant ongoing expense. You may also need regular hearing aid maintenance and repairs, which can add up over time.
It's important to factor those costs into your budget when you're shopping for hearing aids. Otherwise, you may find yourself struggling to afford the hearing aids you need in the long run.
6. Getting Pressured Into Buying
One of the biggest mistakes you can make is getting pressured into buying a hearing aid. Salespeople may try to pressure you into buying a more expensive hearing aid than you need. It is important to know what you are looking for so you don't get pressured into buying one that isn't right for you.
You should be assertive and know what you want before you start shopping. Otherwise, you may end up making a mistake and regret your purchase later.
Also, be aware of the pushy sales tactics that some hearing aid providers use. If you feel like you are being pressured into buying something, it is probably best to walk away.
Another mistake is not being firm in your decision. If you have decided that you are only going to look at a certain type of hearing aid, do not let the salesperson talk you into something else. Be firm in what you want and do not let anyone talk you into something you do not want or need.
7. Not Getting a Second Opinion
When it comes to something as important as your hearing, you should always get a second opinion from a different audiologist. This will help ensure that you are getting the best possible treatment.
Also, don't be afraid to ask questions. If you have any questions about the hearing aid or the fitting process, be sure to ask the audiologist. They will be more than happy to answer any of your questions.
Shop for the Best by Avoiding Hearing Aid Shopping Mistakes
There are a few hearing aid shopping mistakes that are easy to make. But, by following the tips in this article, you can avoid them and find the perfect hearing aid for you.
So, don't hesitate to start shopping around and find the best hearing aid for your needs.
Are you now more aware of some of the common shopping mistakes people make? If you are, check out some of our other posts now for more guides and tips you are sure to love!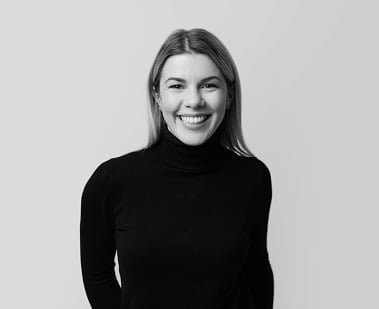 Nicole Ann Pore is a writer, an events host and a voice over artist. Travel, health, shopping, lifestyle and business are among the many subjects she writes about. Through quality and well-researched writing, she informs and even entertains readers about things that matter. She is also interested in film critiquing and filmmaking. Giving all the glory to God, Nicole graduated Cum Laude from De La Salle University Manila, Philippines with a Bachelor's Degree in Communication Arts.