Homeownership can be a dream for some and a nightmare for others. With the rising costs of repairs, it's easy to get overwhelmed.
From plumbing issues to roofing problems, you'll want to arm yourself with the knowledge of what kind of preventative action to take to ensure your home stays safe and in optimal condition this season. So read on to learn the most expensive home repairs and how to avoid them.
Table of Contents
1. Foundation Cracks
Foundation cracks can be some of the most expensive repairs a homeowner can't ignore. These cracks can indicate underlying severe issues with the foundation, such as:
structural damage from soil expansion
improper installation
water damage and erosion
These issues can lead to costly repairs to fix the foundation and re-secure the structure of your property. The cost of these repairs will depend on the severity of the damage and the individual contractor. However, they can range from a few hundred dollars to several thousand, sometimes even more.
Thus, attending to foundation repair as soon as you spot them is very important.
2. Putting Your Roof in Overdrive
A roof protects homeowners from rain, snow, and other elements, so it's essential to ensure it's in good condition. Whether your roof has become curling, cracking, or missing shingles, it is essential to act quickly and find a professional roofing contractor.
Roofing is a dangerous job, so it is essential to give the experts a chance to do it correctly. If you want to increase your home's value, putting your roof in overdrive is a great way to do it. With quality materials, durable shingles, and effective insulation, having a roof over your head can save you a lot of money in the long run.
Investing in quality roofing now can provide you with a return on investment and, in some cases, could even increase the value of your home.
3. HVAC Terrors
The costly reality of HVAC troubles can cause serious financial strain and other home-related disasters that no household wants to have to deal with. One of the most expensive home repairs related to HVAC systems is broken or malfunctioning compressors. To prevent this, be sure to get regular maintenance checks from a trained technician and change air filters regularly.
Furnace replacement can be another costly repair. To prevent this, make sure to have the furnace inspected annually for proper function and use a thermostat to control the temperature.
Issues with leaks and cracks in the duct system, broken fans and condenser coils, frozen evaporator coils, and malfunctioning coils are all expensive repairs, many of which can be prevented by regular maintenance checks.
With proper maintenance checks, home inspections, and temperature control, your home will remain safe and reliable, despite the costly reality of most expensive home repair HVAC terrors.
4. The Electrical Woes
Electrical woes can quickly become expensive headaches if ignored, especially when there are potential safety concerns. Electrical issues should be addressed to avoid potential damages to other home systems, such as HVAC, plumbing, and security.
Any wiring issues or short circuits can cause problems with outlets, lights, air conditioning, security systems, and more. Expensive home repairs include replacing outlets, wiring, switches, and fixtures, especially in older homes where certain elements may be outdated and unsafe.
It is wise to check the electrical panel often to ensure connections remain secure and wires are undamaged. Calling a professional electrician is recommended in case of a major electrical issue to mitigate the risk of injury or additional damage.
5. Exterior Damage You Can't Ignore
Improperly sealed roofs, windows, and doors allow moisture to penetrate, leading to mold and rot. Poorly flashed chimneys can be hazardous and expensive to repair.
Poorly installed siding will quickly deteriorate, leaving you with a nasty repair bill. Faulty gutters and landscaping can cause severe drainage problems. Additionally, failing to maintain the exterior of your home can lead to larger problems, such as structural damage.
To prevent these costly repairs, ensure regular safety inspections and maintenance are a priority. Look out for signs of deterioration in siding and cement driveways. With careful maintenance, you can rest assured knowing that your home and financial security are protected.
6. Plumbing Issues
From leaky pipes to clogged drains, plumbing issues can wreak havoc on your home and bank account. Repairs due to plumbing issues can be costly, but they are necessary and often unavoidable in certain situations.
To prevent these costly home repairs, you must stay on top of regular maintenance and watch for any issues that could lead to more expensive fixes. If any signs of plumbing problems arise, it's best to call a professional right away. This will help save money in the long run and can even prevent more costly repair expenses.
7. Mold Removal
Mold removal can be one of the costliest home repairs to ignore. It is dangerous to your health, as well as damaging to your home, as it can spread quickly and cause serious health problems if left unattended.
Run a dehumidifier in your basement or other areas of the home prone to moisture. Other steps include fixing water leaks, thoroughly drying wet surfaces, and cleaning surfaces with detergent to remove mold spores.
Additionally, regularly inspect potential mold sources such as bathrooms, windows, pipes, and your roof for any signs of moisture or water damage. The cost of mold removal can be significant, so regular maintenance is key to keeping it under control.
If you catch it early, a good cleaning may be sufficient, but if left unchecked, the cost can be "extreme" and require professional services. Avoiding mold altogether is the most cost-effective solution and can be done with preventive measures.
Avoid the Price Tag of the Most Expensive Home Repairs
Overall, no matter what most expensive home repairs you may have to face, preparation and preventative maintenance can go a long way in helping you save money in the long run.
Be sure to stay on top of your home maintenance and budget to cover any unexpected repairs. So don't ignore these costly repairs, be proactive and protect your home from damage!
For more informative reads, check out the rest of our blog!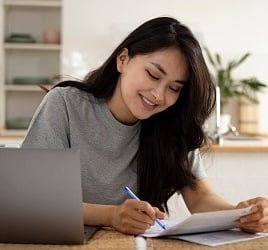 Amanda Byers is a graduate of Columbia, where she played volleyball and annoyed a lot of professors. Now as Zobuz's entertainment and Lifestyle Editor, she enjoys writing about delicious BBQ, outrageous style trends and all things Buzz worthy.