Does your face appear to be starting to cave in?
The answer may be as simple as a bad night's sleep! While sleep deprivation can lead to sunken cheeks, there are more serious conditions that can be the root of the problem.
Sunken cheeks can be unsightly, not to mention off-putting. Forgetting to brush your teeth or eat breakfast can give you a sunken look for a few hours at a time. But skin and muscle loss indicate a bigger issue that may take more time and effort to fix.
Here's what you can do to remedy sunken or hollow cheeks. Read on!
Dermal Fillers
One of the most popular and non invasive methods to fix sunken cheeks is through the use of dermal fillers. These injectable gels are usually made from hyaluronic acid.
You can get dermal fillers at Holcomb Kreithen Plastic Surgery & Medspa to add volume and plumpness to your cheeks.
The procedure is quick, and the results are visible immediately. Dermal fillers provide a temporary solution. They typically last between 6 to 18 months, depending on the product used. You may need regular touch-ups to maintain the desired look.
Fat Transfer
Fat transfer is also known as fat grafting or fat injection. It is a surgical procedure that involves harvesting fat from one area of the body, such as the abdomen or thighs, and transferring it to the cheeks.
This method offers a natural and long-lasting solution for sunken cheeks. The fat cells are carefully injected into the targeted areas to restore volume.
As the transferred fat is your body's tissue, the results are generally permanent. But, some resorption of the fat can occur over time, so extra procedures may be necessary.
Cheek Implants
Cheek implants are a surgical option for those seeking a permanent solution for sunken cheeks. This procedure involves the placement of solid silicone implants on top of the cheekbones. This will create a more defined and voluminous appearance.
The surgery is often performed under general anesthesia, and recovery may take a few weeks. Cheek implants provide a long-lasting solution, but they are irreversible. So, careful consideration and consultation with a qualified plastic surgeon are essential.
Facial Exercises
Facial exercises may not provide the same dramatic results as medical interventions. But they can help improve muscle tone and stimulate blood flow to the cheeks.
These exercises involve making exaggerated facial movements. These include smiling widely, puffing out the cheeks, or chewing gum vigorously.
Incorporating these exercises into your routine may help improve the appearance of sunken cheeks over time. But, it is important to note that the effectiveness of facial exercises can vary between individuals.
Healthy Lifestyle
Taking care of your health can also play a role in maintaining a youthful appearance. A balanced diet rich in nutrients, regular exercise, adequate sleep, and hydration are all factors. These contribute to the health and vitality of your skin.
Additionally, avoiding excessive sun exposure and protecting your skin from harmful UV rays can help prevent collagen breakdown. This can maintain the firmness of your cheeks.
Try Some of These Methods Today to Improve Your Hollow Cheeks
Fixing sunken or hollow cheeks can be as simple as altering hygiene habits or indulging in professional options. With so many options, there is certain to be one that is right for you. Take the time to research the options and find the best fit for your lifestyle.
So, what are you waiting for? Start glowing today!
For more helpful blog posts like this one, visit the rest of our site!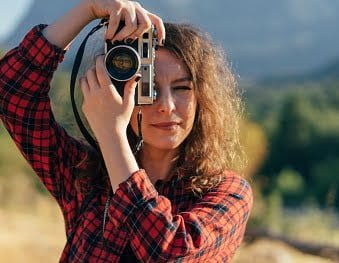 Andrea Parker is a reporter for Zobuz. She previously worked at Huffington Post and Vanity Fair. Andrea is based in NYC and covers issues affecting her city. In addition to her severe coffee addiction, she's a Netflix enthusiast, a red wine drinker, and a voracious reader.