The size of the worldwide air compressor market is anticipated to increase from $17.22 billion in 2023 to $25.60 billion in 2030.
Installing a quality air compressor in your workshop is one of the best investments you can make for future projects. It comes in handy for a variety of tasks, from blowing up the bike and car tires to inflating air mattresses and everything in between.
Not only that, but it can be used in several other tasks around the home. It can be one of the most versatile tools as it can save you time and money. However, not all air compressors are created equal.
Read on and find out how to find a good air compressor.
Table of Contents
Understand Your Requirements
Before diving into the world of air compressors, it's important to identify your specific requirements. Consider factors such as the intended use, power needs, and portability.
Determine if you need a compressor for small projects or heavy-duty industrial applications. This initial step will help you narrow down your options and make a more informed decision.
Choose From CFM and PSI
Two important factors to consider when evaluating an air compressor are Cubic Feet per Minute (CFM) and Pounds per Square Inch (PSI). CFM measures the volume of air delivered by the compressor. However, PSI indicates the pressure it can provide.
Understanding the requirements will help you choose an air compressor with the appropriate CFM and PSI ratings. Learn more about the needs of your tools to ensure compatibility and optimal performance.
Check the Tank Size and Portability
The tank size of an air compressor determines how much air compression it can store at a given time. If you have tools that need a continuous air supply, consider a compressor with a larger tank capacity. But, if you focus on portability, a smaller tank or even a portable air compressor may be more suitable.
Portable air compressors are compact and lightweight. This makes transport and maneuvers easier, especially for on-the-go projects.
Examine the Noise Level
Air compressors can be noisy, especially those with powerful motors. If you plan to work in a residential area or a noise-sensitive environment, it's important to choose a manufacturing process with a lower decibel (DB) rating.
Look for compressors that feature noise-reducing technologies. Focus on your comfort and the comfort of those around you by opting for a quieter air compressor.
Consider the Maintenance and Durability
Investing in a reliable and durable air compressor will save you time, money, and frustration in the long run. Check for quality construction, such as sturdy materials and a well-built frame.
Look for one with easy maintenance features. Reading reviews and seeking recommendations from professionals can also provide valuable insights into different models.
Set a Budget
As with any purchase, setting a budget is essential when looking for an air compressor. Determine the maximum amount you are willing to spend and prioritize features that are most important for your specific needs.
While it can be tempting to opt for a cheaper model, remember that quality and performance should not be compromised. Consider the long-term benefits of a reliable air compressor, even if it means investing a bit more upfront.
Have the Best Air Compressor
In conclusion, finding the best air compressor can be a daunting task. It is important to do research, read reviews, and ask questions before choosing the one to purchase.
Ultimately, you want to get an air compressor that is reliable and of good quality. Start your search and find one that is perfect for all of your needs.
To learn more, continue browsing our page for other helpful ideas.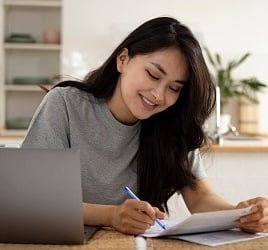 Amanda Byers is a graduate of Columbia, where she played volleyball and annoyed a lot of professors. Now as Zobuz's entertainment and Lifestyle Editor, she enjoys writing about delicious BBQ, outrageous style trends and all things Buzz worthy.