You've recently lost your job, and you're wondering what to do next. You've contacted a few people and discovered you're one of many in the same situation. You even decided to create a group to try and support each other with job leads and advice.
Now, you're trying to figure out how to find a new job all by yourself. You're confident you can secure a solid position with your skills and determination.
You don't need a professional to help you with your job search. We think you should give it a shot. Keep reading to learn why it's essential for you to work with recruiters for your next position.
1. Access to Hidden Opportunities
Recruiters, such as those at Bradsby Group, often have access to job opportunities and a job hunting strategy that are private. Because of these connections, they can discover job openings that may not be publicized. Companies often use recruiters to fill vital positions because they know how to find qualified candidates.
By working with a recruiter, you'll have a better chance of finding hidden types of jobs that fit your skills and goals well. Their insider knowledge of the job market can give you many more options than you might find on traditional job boards.
2. Industry Expertise
Recruiters focus on certain industries or job sectors, which lets them learn much about those fields and understand how they work. They keep up with industry trends, technological changes, and the market's wants. Because of this, they can give you good guidance and advice as you look for a job.
Recruiters can give you the information you need to make good decisions, such as which skills are in high demand, what new job roles are opening up, or how to handle problems unique to your industry.
They also know the norms and standards of the industry when it comes to salary ranges.
Recruiters know up-to-date information about how much different jobs pay, so they can ensure you get fair and competitive offers. They can advise you on negotiating your salary and benefits, which will help you make the most money possible.
3. Personalized Support
One of the best things about working with recruiters is that they give you personalized help. They take the time to learn about your career goals, hopes, and skills. By getting to know you, recruiters can tailor their searches to meet your needs.
They give you valuable feedback on your resume and help you show off your best qualities, and make your application materials as strong as possible. Recruiters can also help you improve your interview skills by telling you what employers are looking for and giving tips on presenting yourself well.
During the job search process, recruiters act as your advocates and show potential employers what you can do. They use their knowledge to make you look like a strong candidate and get your qualifications across.
4. Time and Effort Savings
Looking for a job can take time and wear you out. Working with a recruiter can save a lot of time and work. Recruiters are responsible for finding job openings, reviewing applications, and doing the first screenings.
They have access to an extensive network of employers and can quickly find jobs that match your skills and qualifications. This lets you spend your time getting ready for interviews and showing off your skills instead of spending hours looking for jobs and filling out applications.
Recruiters also make hiring easier by setting up interview times and giving candidates feedback quickly. They link you and the employer, ensuring you can talk to each other well and minimize delays.
5. Networking Opportunities
Recruiters have a large number of professional connections in their fields. By working with them, you can use their connections, which can help you grow your network and give you valuable opportunities to advance your career. They usually already know hiring managers and people who make decisions so they can make introductions and recommendations on your behalf.
By connecting with recruiters, you can access the hidden job market, where people get jobs through personal connections and referrals. They can put you in touch with influential people who may not be actively hiring but can give you valuable career advice and tips.
6. Interviewing Insights
Recruiters have valuable information about how different employers conduct interviews. They know other companies' questions, formats, and expectations, so they can advise and help you prepare in a way that fits your needs. Recruiters can tell you about the company's values, culture, and the interviewers' preferences, which will help you make a good impression during the interview.
Their knowledge of how interviews work gives you an advantage because it lets you think ahead and prepare for any possible problems or areas of focus. Recruiters can give you practice interviews, feedback on your answers, and tips on how to show off your skills and experience best.
7. Confidentiality and Negotiation Support
Working with a recruiter can add another layer of privacy to your job search if you are currently working and want to find a new job without anyone knowing. Recruiters know privacy is important and can help you navigate the job market privately.
They can talk to potential employers without telling them who you are until there is a good fit. This keeps your identity secret while you look for new job opportunities.
Recruiters are also skilled negotiators who can look out for your best interests when discussing salary and benefits. They know everything there is to know about market rates and industry standards, so they can help you get a competitive pay package.
Work with Recruiters and Unleash Your Potential
Working with recruiters is beneficial for any job search, as they will help you find the perfect job. Not only that, but if you work with recruiters, you will also be provided with insights into the industry, get closer to critical decision-makers, access better job postings, and increase the likelihood of your resume making it to the top.
Utilize the resources of recruiters, and begin your job search today!
Do you want to find more helpful info? Check out more of our guides on our blog today!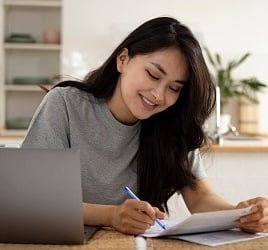 Amanda Byers is a graduate of Columbia, where she played volleyball and annoyed a lot of professors. Now as Zobuz's entertainment and Lifestyle Editor, she enjoys writing about delicious BBQ, outrageous style trends and all things Buzz worthy.