Did you know that businesses use various types of content as a marketing tool? That includes videos but you don't hit the mark yet when making them.
Perhaps your design lacks a clear message or fails to resonate with your target audience. Don't worry, it's a common problem! in this blog post, we're going to explore how to approach a marketing design and ensure it achieves its purpose.
From understanding your audience to crafting compelling visuals, we'll share practical tips and tricks for creating effective marketing designs that engage, inspire, and convert. So buckle up and get ready to unleash your creativity!
Develop a Creative Strategy
It's also important to keep your brand in mind when developing a creative strategy. Your website design and marketing should reflect the values and personality of your brand. This will help customers connect with your company on a deeper level and build loyalty.
Don't be afraid to experiment with different marketing strategies. Check out Adobe Experience Cloud, for example, for new ideas and see what marketing strategy works best for your business.
Establish Your Goals and Objectives
When you sit down to create your digital marketing design, the first thing you need to do is establish your goals and objectives. What are you hoping to achieve with your marketing campaign?
Are you looking to increase brand awareness, generate leads, or drive sales? Once you know what you want to accomplish, you can begin to develop a plan that will help you reach those goals.
Know Your Target Audience
Knowing your target audience will help you to determine what type of approach will be most effective in reaching them. One of the easiest ways to get started is by using various market research tools. These can help you to identify who your target audience is, what they are interested in, and how they prefer to receive information.
You can also use social media platforms to take a closer look at your target audience. Pay attention to the types of posts that they engage with the most and the topics that they are most interested in.
Another great way to learn more about your target audience is to ask them directly! You can send out surveys or conduct interviews to get feedback about what they want to see from your business. This information can be extremely valuable in guiding your marketing decisions.
Measure and Monitor the Results
Once you have set your strategy, goals, and audience, you need to find a way to measure them. This can be done through website analytics, surveys, focus groups, or other methods.
Once you have a way to measure the results, you need to track and monitor them. This will help you see how the campaign is progressing and whether or not it is achieving its goals.
If the campaign is not achieving its goals, then you need to make changes. This could involve changing the message, target audience, or anything else that might be causing the problem. Only by constantly monitoring and measuring the results will you be able to ensure that your marketing and design are successful.
Use This Marketing Design Guide
Approaching a marketing design is not as intimidating as it may seem. By taking the time to develop your strategies, establish goals and objectives, know your audience, and measure and monitor results, you can be well on your way to creating an effective and attractive marketing campaign.
With these tips in hand, you are now ready to start designing! Good luck!
Are you interested in learning more helpful topics? Then, check out the rest of our blogs.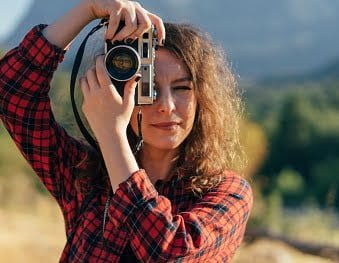 Andrea Parker is a reporter for Zobuz. She previously worked at Huffington Post and Vanity Fair. Andrea is based in NYC and covers issues affecting her city. In addition to her severe coffee addiction, she's a Netflix enthusiast, a red wine drinker, and a voracious reader.