Are there tons of electronics you rely on in your home? Perhaps you couldn't imagine going without a fan, cold beer from the refrigerator, or your TV.
Worsening weather patterns and global warming have made power outages more common. When the power goes out, your regular, modern life can halt.
Even without catastrophic weather, power outages can happen for several reasons. Outages make people step back and consider investing in a backup power supply for your home.
Here are seven key benefits of supplementing your home power with a backup generator.
Table of Contents
1. Uninterrupted Power During Emergencies
A backup power supply can provide great protection against power outages. It can help prevent damage to any electronics. It can also protect against things such as loss of data or a lack of productivity.
Moreover, access to electricity supply becomes crucial in emergencies. It is vital for charging medical equipment, contacting emergency services, and keeping informed about the situation.
2. Preserving Food and Medicine
During power outages, refrigerators and freezers stop functioning. This poses significant risks to perishable items.
Food preservation is about preventing financial losses from spoiling groceries. It also plays a vital role in ensuring an adequate food supply during emergencies.
With a backup power supply, you can maintain the proper storage conditions for perishable food. It reduces the need for frequent trips to the store in the aftermath of a disaster.
Also, a power outage can have life-threatening consequences for those that dependent on refrigerated medication. Access to a backup generator ensures essential medicines are kept at the required temperatures. It safeguards the health and well-being of family members with specific medical conditions.
3. Maintaining Comfort
Power outages can occur during extreme weather conditions, such as scorching summers or freezing winters. It makes living without electricity uncomfortable and even unsafe. Air conditioning systems become indispensable for maintaining a relaxed indoor environment.
A backup power supply ensures your air conditioner continues functioning. It relieves oppressive heat and reduces the risk of heat-related illnesses.
In cold weather, heating systems are crucial for keeping your home warm. It prevents pipes from freezing.
With backup power, you can keep your heating systems operational. It will safeguard your family from frigid temperatures' discomfort and potential dangers.
Furthermore, maintaining comfort extends beyond temperature control. Backup power ensures access to lighting. It allows you to move around your home safely and comfortably during blackouts.
4. Home Security
Home security is a paramount concern. A backup power supply for your home is crucial in ensuring the safety and protection of your loved ones and property.
During power outages, alarm systems, cameras, and motion sensors may become inoperative. This leaves your home vulnerable to intruders and burglaries.
A backup power supply, such as a generator, is a reliable source of electricity for your security systems. It allows them to remain functional even during blackouts. This protects your home from potential threats.
Communities may be more susceptible to criminal activities in natural disasters or emergencies. With backup power, you can keep your security systems active. This deters potential intruders and ensures the safety of your property and belongings.
5. Prevent Problems With Home Office and Remote Work
The rise of remote work and home-based businesses has made having a backup power supply for your home indispensable. Power outages can disrupt productivity, communication, and income streams in today's interconnected world. This impacts both individuals and businesses.
For remote workers, a power outage means losing valuable working hours. You will be potentially missing important deadlines.
With a backup power supply, essential work equipment like computers, internet routers, and other devices can continue running. This minimizes disruptions and allows remote employees to maintain their productivity.
A power outage can result in lost sales, missed opportunities, and damaged customer relationships. A backup power supply ensures online transactions, order processing, and customer support remain unaffected, preserving business continuity.
Moreover, for freelancers and entrepreneurs, maintaining a reliable power supply is essential. It helps make virtual meetings, client calls and video conferences run smoothly.
6. Sump Pump Operation
A backup power supply for your home's sump pump is essential for keeping your basement dry. While most sump pumps rely on power supplied from your home, if a power outage occurs, the sump pump may not be able to continue to pump water up and away from your home until power is restored.
A backup power supply for your home's sump pump means that the pump will continue to operate with the same amount of power at all times. This is especially important during floods, heavy rains, or storms when power failure is likely.
Having a backup power supply can prevent devastating water damage and repair costs. A power outage will no longer be a worry when it comes to keeping your basement dry. Investing in a backup power source may be a worthwhile expense to protect your home against water damage.
7. Peace of Mind
Having a backup power supply for your home provides peace of mind. You can be at ease knowing that your home won't be compromised if the main power grid fails.
Knowing that you have a reliable source of electricity during emergencies or unexpected power outages can alleviate stress and anxiety. It allows you to focus on your family's safety and well-being.
A backup power supply ensures that necessities such as lights, heating, cooling, and other electronics are available. A backup power supply can be used as a fail-safe should electrical appliances malfunction and cause a power surge that trips the circuit breaker. A backup power supply will help you avoid costly repairs down the line.
If you're ready to get a backup generator, read more about generac installation. Having a standby generator in your home is not only beneficial to your peace of mind but also a great financial relief.
Know the Benefits of Having a Backup Power Supply for Your Home
The need for an uninterrupted power supply is undeniable. Though you may have a reliable energy source, having a backup plan is essential in times of emergency. Investing in a backup power supply for your home will ensure your family remains safe and secure.
Reach out to a power supply specialist today to get started!
Looking for more advice and information? Our website has you covered. Take a look at our blog now to learn more!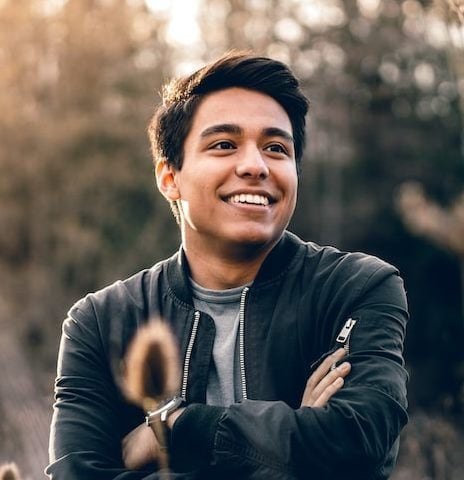 Wayne Probert is a senior reporter at Zobuz, covering state and national politics, and he is a grantee with the Pulitzer Center on Crisis Reporting. Before joining Zobuz, he worked as a freelance journalist in Kentucky, having been published by dozens of outlets including NPR, the Center for Media.