Buying a phone is no longer a matter of getting the best out of your phone calls – so much of your personal and professional life is wrapped up in this choice.
The smartphone industry is creeping toward nearly $800 billion in value. That means that whether you're Team iPhone or Team Android, there are plenty of models and options available for the choosing.
Get up to speed on the many different phone features available so that you can get the outcome that you're hoping for out of your phone. If you want to use the sim of your choice in your samsung phone, you first need to know how to unlock samsung phone.
Here are seven non-negotiable smartphone features to consider when you're looking for a device that you can fall in love with.
1. A Smartphone Design That Suits You
Before you get into the nitty gritty with your smartphone components and specs, make sure that you first and foremost find a phone with a design that suits your style choice and needs. The phone should be made in a way that you can easily use it to browse the web, take pictures, organize your life, and so much more.
There's no right or wrong answer here – sit down with the phone and figure out which one you're more likely to enjoy with all of your tasks. Some people prefer phones with bigger screens because they typically use the device for NetFlix, YouTube, and reading content.
There has also been a flip phone renaissance, with many people enjoying the protection and functionality of these phones. Regardless of what works for you, test out different design options until you find the right fit.
2. Quality Camera Resolution
Always look into resolution when you're researching the many different phones for sale. Whether you're capturing photos and videos of the new baby or you fancy yourself a content creator, go for the highest resolution that you can find.
Today's smartphones capture sharp picture resolution and 4K video effortlessly. These are the memories that you'll hold onto for years to come, so it's only right to choose a camera that can get the job done. In fact, the camera resolution is one of the make-or-break factors for many smartphone owners today.
3. Plenty of Screen Size
The screen is another important factor to consider as you weigh the different features of a smartphone. You don't want to wear out your eyes, so make sure that the screen is large enough for you to read the text and enjoy video content without eyestrain.
Some smartphones today are essentially small tablets with how wide and clear the screen is. Determine how you will use the phone most and choose a touchscreen model that has a beautiful picture and large display.
4. Efficient Battery Life and Charging
You can never enjoy a phone that doesn't hold a good charge. Prioritize the battery life and make sure that it lasts long enough for you to handle everything that you use your smartphone for. When reading through the specs, pay close attention to the battery life.
Not only should the battery last for several hours, but it should do so without lacking in performance. Make sure to also read up on how long it takes for the smartphone to charge up. There are plenty of features that you can look into today, including wireless charging and speedy charging.
Choose a phone with a battery that isn't susceptible to overheating, and read the reviews to see how owners experience the charge time and battery life.
5. Research the Processor
The smartphone that you choose should also have solid hardware specs. The processor is the most important piece of hardware to key in on because it determines how fast and smoothly your phone runs. If you are a smartphone user that manages a lot of data, you will definitely need the processor to be up to the task.
The processor will dictate how fast your phone plays games, your experience with streaming services, and how fast your apps run. This is the most important spec when you're trying to figure out whether a phone will be efficient for you or not.
6. Consider the Storage Capability
Of course, you also need a smartphone that can hold onto your most important data. Look into a phone that has the storage capacity needed to handle your media, keep track of your important files, and seamlessly run however many apps you use on a regular basis.
Each phone today comes with a certain built-in hard drive capacity, but then you must also consider the cloud capacity when you use iCloud or other storage accounts.
7. Pay Attention to Security Features
Finally, you will have peace of mind when your smartphone comes with a plethora of security features. This includes passcode functionality and features like facial recognition. The phone should also come with the ability to create backups and prevent your payment information from being compromised.
It's the digital age, so you can never be too certain about your cybersecurity protection. Make sure to use this helpful info the next time you're in the market for a new smartphone.
The Ultimate Smartphone Features Guide
When you're looking for a new device to communicate with the world, make sure the smartphone features check out with your needs. Thankfully, there are several different mobile devices available that can help you find exactly what you need to bring about the best possible smartphone experience.
Lean on us when you're ready to learn more about smartphones and other forms of technology.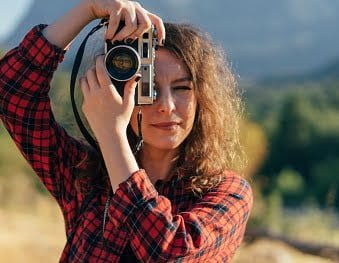 Andrea Parker is a reporter for Zobuz. She previously worked at Huffington Post and Vanity Fair. Andrea is based in NYC and covers issues affecting her city. In addition to her severe coffee addiction, she's a Netflix enthusiast, a red wine drinker, and a voracious reader.