The renewable energy industry is expanding quickly, and current estimates put it at $881.7 billion in 2020. As more people demand clean, renewable energy and more cities become more eco-friendly, this number will only keep rising. If you live in a city like Los Angeles, San Francisco, or New York, renewable energy has been a city initiative for some time.
Choosing a solar panel installation company can be difficult, even if you have the knowledge to choose a good one. Here are some of the most important questions that you need to ask before hiring a solar panel installation company.
1. What Kind of Equipment And Materials are Used
When hiring a solar panels installation company, it is important to ask the right questions to ensure you are getting the best quality installation. The equipment used should be in good working condition and of high quality. Ask about the materials used and make sure they are adequately tested for use in harsh weather conditions.
When hiring a solar panel installation company, it is important to ask questions to ensure you are getting the highest quality service. Blue Raven Solar is a reputable provider of installations and is adept in customer service.
2. The Pricing & Estimates
It is important to get an accurate idea of the cost of getting solar installed. Make sure to ask questions about the likelihood of any extra costs once the job is underway, including permit fees and taxes. Additionally, ask if financing or leasing options are available and, if so, what each option entails.
In regards to price estimates, it is important to ask the company to provide a detailed, itemized estimate and contract. Ask them to explain any specific terminology written on the contract. Having a clear understanding of the terms and conditions of the service provided will give you peace of mind and help you make an informed decision.
3. Previous Projects & Job Performance
When hiring a solar contractor, it is important to not only get the best deal but also ensure that the company is reliable and qualified to do the job. Ask the company to provide references from previous clients and ask them questions regarding job performance, including the quality of their work and their level of expertise.
Working with a solar panel installation company requires a high level of trust, so make sure to get answers to all of your questions before committing.
4. Insurance & Warranty Coverage
Insurance coverage is important to protect you and your property in case of an accident. Most reputable solar panel installers carry some type of liability insurance, making sure that your property is covered in the event of an accident or mistake. Additionally, make sure to ask about the company's warranty coverage and what it entails.
Some solar panel warranties may only cover materials, labor, or workmanship, so it's important to clarify with the provider what exactly is covered before you commit to anything.
5. Maintenance And Repair Services
Ask how they handle complex issues that require additional work. Also, make sure to ask the company what services they specialize in when it comes to maintenance and repair; this will ensure the best possible outcome.
Do they offer maintenance and repair services 24/7? Ask whether they offer maintenance to help keep your solar panel system running efficiently over the years and what the cost of any repairs would be. Asking these questions before hiring a solar panel installation company will help ensure a smooth and successful project.
6. Ask For References And Follow Up
It's important to do your research and ask the right questions when hiring a solar panel installation company. Make sure to ask the company for references and follow up with them. Ask questions like "How many successful solar panel installations have they completed?
What do previous clients have to say about the company's work?" This step is key in getting a trusted and reliable company to install your solar panels.
7. Inquire About The Company's Safety Record
Ensure that they hold regular safety training, have carefully followed safety guidelines, and have systems in place to protect workers. The company must have an efficient system of prevention of workplace hazards, emergency response plans, and feedback channels for raising safety issues. Inquire if they have received any fines or penalties for safety incidents.
It's crucial to understand the safety protocols the contractor has in place. Ask if they have safety policies and procedures that all their installers understand and adhere to during the installation process.
Also, inquire about which safety measures they will take to protect your home during the installation. Find out what personal protective equipment their installers use and the measures they take for the solar installation area to be free from possible hazards.
By asking the right questions before hiring a solar panel installation contractor, you can rest assured that the installation will be completed according to the highest safety standards.
8. Estimated Timeline For The Installation Process
You should inquire about how long the entire installation and setup process will take and if any delays are expected. You should also ask what specific solar energy system components are included and what the warranty will be for their installation work.
You should look for information about the company's past experience with solar panel installations.
9. Ask About Their Knowledge Of Local Rebates Or Incentives
Knowing any applicable incentives or grants can drastically reduce the costs of installing solar. Since reimbursement levels often vary across municipalities and states, it is important to ask the company if they have the experience and knowledge to give you the best possible deal.
Make sure to ask the company if they have handled similar rebate and incentive inquiries in the past and what the outcome was. Knowing that they have firsthand experience in obtaining such incentives will also help you trust the company.
Finding An Experienced And Reputable Solar Panel Installation Company
Hiring the right solar panel installation company is an important decision. Make sure to question potential companies on their experience, reputation, and background when making your decision. Taking these steps can help ensure you have the best quality service and results for your solar needs.
Bookmark our site now and come back for more insights and valuable information!8w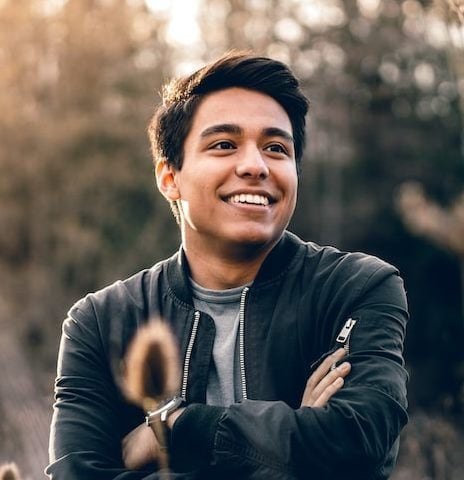 Wayne Probert is a senior reporter at Zobuz, covering state and national politics, and he is a grantee with the Pulitzer Center on Crisis Reporting. Before joining Zobuz, he worked as a freelance journalist in Kentucky, having been published by dozens of outlets including NPR, the Center for Media.