When it comes to choosing the perfect bag, the type of leather used plays a significant role in both aesthetic appeal and durability. Not all leathers are equal, and understanding the different types can help you make a more informed decision.
Whether you're a designer looking for top-quality material or a fashion enthusiast, this guide will walk you through the various types of leather for bags. So, sit back, relax, and let's embark on a leather discovery journey together!
Full-Grain Leather
Full-grain leather is the highest quality and most durable type of leather used for bags. It is the top layer of hide that has not been sanded or buffed, leaving the natural grain intact. This results in a beautiful, rugged appearance with imperfections that add character to each piece.
The dense fibers make it extremely strong and resistant to wear and tear. So it is a popular choice for high-end leather handbags.
Top-Grain Leather
Top-grain leather is the second-highest quality and most commonly used type of leather for bags. It is similar to full-grain leather in that it comes from the top layer of hide but undergoes slight sanding or buffing to remove imperfections. This gives it a more uniform appearance and makes it easier to work with, making it a popular choice for mass-produced bags. However, it is not as durable as full-grain leather.
Genuine Leather
Despite its name, genuine leather is not the most authentic type of leather used for bags. It comes from leftover layers of hide that are glued together and then coated with synthetic or natural materials.
This process makes it the most affordable type of leather, but it lacks the strength and durability of full-grain or top-grain leather.
Bonded Leather
Bonded leather comes from scraps and fibers left over from other types of leather production. These scraps combine through the use of a bonding agent and are pressed into sheets to create a leather-like material.
This leather is often used for low-quality bags as it lacks the durability and natural beauty of other types of leather. However, it is more affordable and can be a suitable option for those looking for an inexpensive bag.
Vegan Leather
Vegan leather, also known as faux leather, is not made from animal hide but rather from synthetic materials such as plastic or rubber. It is a popular option for those who prefer cruelty-free alternatives to real leather. While it may not have the same durability as genuine leather, faux leather can be a stylish and affordable choice for bags.
Suede Leather
Suede leather comes from splitting the bottom layer of the hide and finishing it with a velvet-like texture. It is softer and more pliable than other types of leather. So it is a popular choice for bags that require flexibility, such as slouchy tote bags or cross-body bags. However, it is less durable than full-grain or top-grain leather and requires special care to maintain its appearance.
Patent Leather
Patent leather has a shiny, glossy finish. It's created by coating leather with linseed oil-based layers or synthetic resins.
Patent leather bag types offer a high-fashion, chic look. They're resistant to water and are relatively easy to clean. However, they can be prone to scratches and may not be as durable as full-grain or top-grain leather.
Nubuck Leather
Nubuck leather is top-grain cattle leather that has been sanded or buffed on the grain side. This gives it a slight nap of short protein fibers, resulting in a velvet-like surface. It is similar to suede but is more durable and expensive.
Nubuck leather bags have a luxurious feel and unique aesthetics. But they require careful maintenance to keep them looking their best.
Vachetta Leather
Vachetta leather is one of the premium types of bag leathers, often used in trimmings of luggage and handbags. It is Italian leather and is well known for its use in the trimmings of Louis Vuitton bags.
When Vachetta leather is new, it is light beige. However, over time and with exposure to sunlight, the leather develops a unique patina and turns honey or dark brown. This color change is a feature sought after by many bag enthusiasts.
Exotic Leather
Exotic leather represents the pinnacle of luxury when it comes to leather for bags. These types of leather come from non-traditional animals. This includes reptiles like alligators and snakes, as well as birds like ostriches.
Each type of exotic leather brings its own unique aesthetic, texture, and feel to a bag. Alligator leather, for instance, is highly prized for its durability and distinctive pattern. It can last for decades with the right care and ages beautifully over time.
Snake leather has a unique texture and striking patterns, which can add a touch of edginess to any bag design. Ostrich leather is soft, flexible, and durable. It has a unique pattern of bumps or quills, which add a touch of elegance and sophistication to any bag.
However, it's important to note that exotic leathers often come with high price tags. This is due to their rarity and the complex processes involved in sourcing and treating them.
Ethical considerations may also deter some individuals from choosing exotic leathers. These materials are often sourced from wild or endangered animals.
Embossed Leather
Embossed leather is created by pressing a pattern onto the surface of plain or unfinished leather. This process creates textures and designs that mimic other types of leather, such as alligator or ostrich. It can be an affordable alternative to real exotic leathers, but it may not have the same quality or durability.
Different Types of Leather for Bags Each Offer Unique Benefits
The types of leather for bags you choose can significantly contribute to its style, durability, and overall appeal. Each bag making leather offers unique benefits, from the highest quality full-grain leather to the more affordable faux leather.
So, whether you're after a durable and luxurious bag or a trendy and affordable one, there's a type of leather out there to suit your preferences. With this bag leather guide in hand, you can now confidently choose the perfect leather for your next bag!
Did you find this article helpful? Then check out the rest of our site for more.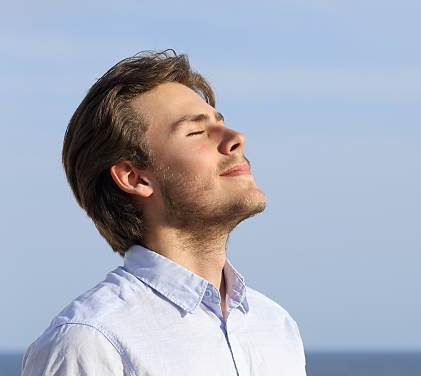 My name is Tom William a expert content creator and SEO expert having Proven record of excellent writing demonstrated in a professional portfolio Impeccable grasp of the English language, including press releases and current trends in slang and details.