When it comes to office decor, the choices seem endless. The decisions, from paint colours to furniture styles, can be overwhelming. However, one often overlooked but highly effective option for office decor is laminated. Laminates offer a versatile, budget-friendly solution that transforms your office space into a stylish and functional environment. This article will explore why laminates are great for office decor and provide some inspiring office decor ideas to elevate your workspace.
Why Laminates Make Great Office Decor
1. Durability and Longevity: Laminates are known for their durability. They are durable enough to handle everyday workplace activity, making them a long-lasting option for your decor needs.
2. Cost-Effective: Laminates are more budget-friendly than other decorative materials. They provide an affordable way to achieve a high-end look without breaking the bank.
3. Versatility: Laminates are available in a variety of colours, patterns, and textures, enabling you to design a unique look that complements your office's design.
4. Easy Maintenance: Laminates are a practical option for busy office areas since they are simple to maintain and clean. They are resistant to stains and require minimal upkeep.
Office Decor Ideas Using Laminates
Here are some of the best office decor ideas incorporating laminates to achieve a professional and aesthetically pleasing work environment.
1. Statement Walls
Create a focal point in your office using laminates to cover one wall. Choose a laminate with an eye-catching pattern or texture, like wood grain or stone, to make a bold statement. This can instantly elevate the aesthetics of your workspace.
2. Desk and Countertop Surfaces
Replace traditional wood or metal desks with laminate-covered surfaces. Laminates can mimic the appearance of wood, marble, or granite, giving your office furniture a sophisticated look. This is not only visually pleasing but also cost-effective.
3. Custom Cabinetry
Install custom laminate cabinetry in your office to maximise storage space while maintaining a sleek and modern appearance. To coordinate with your interior motif, you may select from a variety of hues and finishes.
4. Flooring
Laminates are not just for walls and furniture but also an excellent choice for office flooring. Laminate flooring can replicate the look of hardwood, tile, or stone, providing an elegant and durable surface for your workspace.
5. Reception Area
Impress clients and guests using laminates in the reception area when they enter your office. A well-designed laminate reception desk and wall panels can convey professionalism and create a lasting impression.
6. Conference Room Tables
Upgrade your conference room with a laminate-covered table. You may pick a style that harmonises with your office's general appearance and gives your meetings a touch of class.
Tips for Using Laminates in Office Decor
1. Color Coordination: Ensure that the colour and pattern of the laminates you choose harmonise with the overall colour scheme of your office. This creates a cohesive and visually pleasing atmosphere.
2. Texture Variety: Mix and match different laminate textures to add depth and dimension to your space. Combining glossy and matte finishes can create a stylish contrast.
3. Quality Matters: Invest in high-quality laminates to meet the office environment's demands. Cheaper alternatives may not last as long or look as good.
4. Professional Installation: Hire experienced professionals to install laminates in your office. Proper installation ensures a flawless finish and maximises the lifespan of your laminate surfaces.
Conclusion
Laminates offer a versatile, budget-friendly, and stylish solution for office decor ideas. Their durability, cost-effectiveness, and wide range of design options make them an excellent choice for creating an inviting and functional workspace. The possibilities are endless, whether you're looking to make a bold statement with a laminate accent wall or revamp your entire office with laminate-covered surfaces.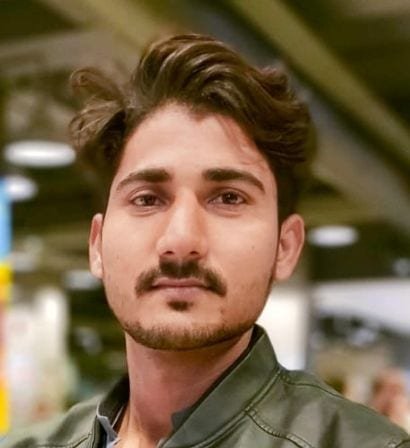 Arman Ali, respects both business and technology. He enjoys writing about new business and technical developments. He has previously written content for numerous SaaS and IT organizations. He also enjoys reading about emerging technical trends and advances.