Have you suffered an injury due to someone else's negligence? If so, you may be entitled to compensation. However, the legal process for claiming injury compensation can be complex and overwhelming.
This guide will help break down the steps and provide helpful information to help you understand the process. Read on to learn more.
Table of Contents
Understanding Injury Compensation
Injury compensation is defined as financial compensation. This is awarded to an individual who has suffered physical or psychological harm due to the actions of another person or entity. This type of claim falls under tort law and aims to provide the injured party with monetary relief.
Examples of injuries that may warrant compensation include:
Car Accidents
Car accidents are a common cause of personal injury claims. You may be able to claim compensation for any injuries or damages sustained. Car accidents can result in various injuries, from minor bruises to severe, life-altering conditions such as:
brain injuries
spinal cord injuries
loss of limbs
Slip and Fall Incidents
Slip and fall incidents are another common cause of personal injury claims. These accidents can occur due to hazardous conditions. If you have suffered an injury, you may be able to claim compensation.
It must be proven that the property owner or occupier was negligent. This could involve showing evidence that the owner was aware of the hazardous condition.
It's important to remember that each slip and fall case is unique. It's highly recommended to seek legal advice to navigate the intricacies of the legal process.
Medical Malpractice
Medical malpractice occurs when a healthcare professional fails to provide an acceptable standard of care. This can be challenging as they require proving that the healthcare provider breached their duty of care.
Examples of medical malpractice include:
misdiagnosis
surgical errors
medication errors
or birth injuries
These claims often involve extensive medical evidence and expert testimony. It makes them complex to navigate without legal representation.
Workplace Accidents
You may be eligible for workers' compensation if you have suffered an injury while on the job. This type of insurance provides wage replacement and medical benefits to injured employees. You may be eligible for workers' compensation if you have suffered an injury while on the job.
Product Liability Claims
You may be able to claim compensation through a product liability lawsuit. Product liability claims can arise from faulty design, manufacturing defects, or inadequate warnings.
Product liability cases often involve extensive investigation and evidence gathering. This is to prove the manufacturer's negligence. Therefore, it's crucial to seek legal guidance when pursuing such claims.
Seeking Medical Treatment
The first step in claiming injury compensation is seeking medical treatment for your injuries. It is crucial to document any physical or psychological harm you have suffered due to the incident.
This documentation will serve as evidence when filing your claim. This can help determine the amount of compensation you may be entitled to.
Seeking immediate medical attention following an injury is vital. It's not just for your health but also your potential injury compensation claim.
Seeing a healthcare professional as soon as possible after the incident is crucial. Minor injuries can sometimes lead to more significant health complications if left untreated.
Inform your healthcare provider about the incident that caused your injury. This documentation will be crucial in establishing a connection between the accident and your injuries.
Gathering Evidence
To have a strong case for claiming injury compensation, gathering evidence to support your claim is essential. This evidence can include the following:
Documenting the Incident
Documenting the incident that led to your injury as ultimately and accurately as possible is critical. This can include:
taking photographs of the scene
noting what happened
collecting contact information from witnesses
If your injury occurred in a place of business, request a copy of the incident report.
Police Reports
If your injury resulted from a car accident or another incident that involved the police, acquiring a copy of the police report can be beneficial. This document can provide a detailed account of the incident, helping to establish fault.
Medical Records
Your medical records can be key evidence of your injuries' extent and direct cause. These records might include healthcare provider notes, treatment plans, and prescription information. It's also crucial to keep receipts for any injury-related medical expenses you incur.
Witness Statements
If there were any witnesses to the incident, their statements could significantly affect your injury compensation claim. Witnesses can provide a third-party account of what happened, which could be valuable if the events leading to your injury are disputed.
Hiring an Attorney
Navigating the legal process for claiming injury compensation can be overwhelming, especially when dealing with physical or emotional trauma. Hiring an experienced personal injury attorney who can guide you through the process and advocate for your rights is highly recommended. They will also handle all communication with insurance companies and negotiate on your behalf.
Choosing the right attorney can make all the difference in your injury compensation claim. If you are in Kansas City and surrounding areas, you need a legal advocate who knows the local laws and has a track record of success. Kansas City Personal Injury Attorneys have a wealth of experience handling injury compensation cases like yours.
They understand the physical, emotional, and financial stress that an injury can cause, and they strive to alleviate some of that burden by pursuing the compensation they deserve. With the best attorneys by your side, you can focus on your recovery while they focus.
Filing a Claim
Once you have sought medical treatment and gathered evidence, your attorney will help you file a claim with the at-fault party's insurance company. This process may involve submitting a demand letter outlining your injuries and requesting compensation or filing a lawsuit if the insurance company denies your claim.
Settling or Going to Trial
After reviewing your claim, the insurance company may offer a settlement amount to resolve the case. Your attorney will negotiate to ensure you receive fair compensation for your injuries and losses. If a settlement is not reached, the case may go to trial, where a jury will decide the outcome.
Follow This Guide for Claiming Injury Compensation
Navigating the legal process for claiming injury compensation can be complex and time-consuming. It is important to seek justice for any harm you have suffered due to someone else's negligence.
Remember to document all evidence, seek medical treatment, and never hesitate to reach out for legal assistance when needed. So don't delay; start the process today!
For more helpful tips, be sure to follow us!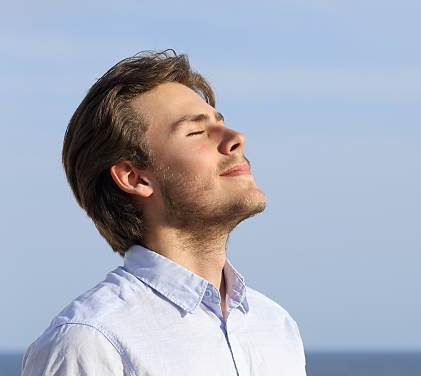 My name is Tom William a expert content creator and SEO expert having Proven record of excellent writing demonstrated in a professional portfolio Impeccable grasp of the English language, including press releases and current trends in slang and details.