In an era marked by increasing environmental awareness and the pursuit of sustainable energy solutions, residential solar panels have emerged as a beacon of hope. These innovative devices not only harness the power of the sun to generate clean electricity but also empower homeowners to take control of their energy consumption.
This blog post is a comprehensive exploration of residential solar panels, delving into their installation process, benefits, considerations, and the pivotal role they play in shaping a greener future.
1. Harnessing Solar Power through Installation:
The journey of residential solar panels begins with the intricate process of installation. Solar panel installation involves a strategic placement of photovoltaic (PV) panels on rooftops or open spaces that receive ample sunlight. Professionals assess factors like roof orientation, shading, and the optimal angle to maximize energy production. The panels are then securely mounted, wired, and connected to an inverter, which converts the captured sunlight into usable electricity. This installation process not only requires technical expertise but also highlights the importance of customized solutions tailored to each home's unique characteristics.
2. Benefits Beyond the Rays:
Embracing residential solar panels offers a multitude of benefits that extend far beyond reduced energy bills. Firstly, homeowners become active contributors to a sustainable future by reducing their reliance on fossil fuels. This, in turn, diminishes greenhouse gas emissions and minimizes their carbon footprint. Secondly, solar panels provide an energy-efficient alternative that can lead to substantial savings over time. Additionally, surplus energy generated can be stored in batteries or fed back into the grid, allowing homeowners to capitalize on net metering incentives. The installation of solar panels also enhances property value, making it a prudent investment in both environmental and financial terms.
3. Considerations for Implementation:
While the allure of residential solar panels is undeniable, there are essential considerations that potential adopters must keep in mind. Factors such as geographical location, local weather patterns, and available space influence the feasibility of solar power generation. Shading from nearby structures or vegetation can significantly impact energy output, necessitating thoughtful panel placement. Financial aspects, including upfront costs and available incentives, play a pivotal role as well. Homeowners must evaluate their long-term energy goals and budgetary constraints before committing to solar panel installation.
4. Technological Innovations and Efficiency:
Advancements in solar technology have propelled the efficiency and accessibility of residential solar panels. The evolution of PV cells has led to increased energy conversion rates, allowing panels to generate more electricity with fewer solar rays. Additionally, integrated smart technologies enable remote monitoring of energy production, consumption, and system health. This level of control empowers homeowners to optimize their energy usage further and identify potential issues promptly. As solar storage solutions improve, the potential to harness solar power during non-sunny hours becomes a reality, enhancing the reliability of residential solar systems.
5. Illuminating the Path Forward:
The journey towards a future centered on sustainable energy hinges on the widespread adoption of residential solar panels. By embracing solar energy, homeowners contribute to the collective effort to mitigate climate change while enjoying long-term economic advantages. The installation of solar panels transforms residences into eco-friendly powerhouses and symbolizes a commitment to responsible energy consumption. As technology continues to advance and solar solutions become more accessible, the potential to revolutionize the way we power our homes becomes increasingly feasible.
Conclusion
In conclusion, the integration of residential solar panels transcends a simple installation process; it represents a commitment to a cleaner and more sustainable future. The benefits, considerations, and technological advancements surrounding these panels emphasize their importance in reshaping the energy landscape. As the world strives for a greener tomorrow, embracing solar panel installation within homes paves the way for a brighter and more eco-conscious future.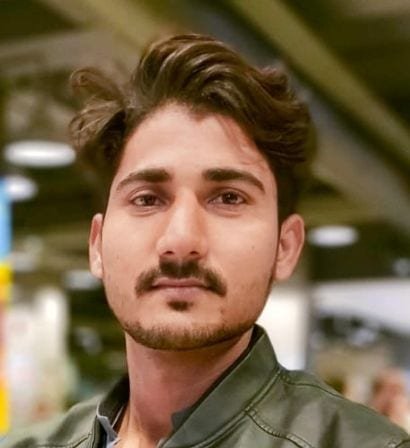 Arman Ali, respects both business and technology. He enjoys writing about new business and technical developments. He has previously written content for numerous SaaS and IT organizations. He also enjoys reading about emerging technical trends and advances.