Convert ETH to TRX — A Complete Guide
It seems like every day the number of cryptos increases and the top 10 list changes. The consistent thing for crypto traders though, is that Bitcoin (BTC) and Ether (ETH) are sitting comfortably at the top. Because of this, many traders love exploring other crypto tokens to trade against ETH. This guide will look at just that — trading ETH to TRX.
What is TRON (TRX)?
TRON (TRX) is one of the few crypto tokens that started as an ERC20 token and subsequently moved onto a bespoke blockchain, rather than relying on Ethereum. This is unusual because it takes a lot of development to create a blockchain platform and very little development to create an ERC20 token. Another token that has done this as well is Chainlink.
The mission of this project is to create a decentralized, transparent environment for content sharing and entertainment.
When TRON (TRX) set up its own blockchain, it became a rival of Ethereum itself. Because of the similarities between the two and because TRON started off on Ethereum, there is a lot of interest from ETH users in TRX. This fuels the TRX popularity, hence a lot of investors are seeking out the best way to convert ETH to TRX.
Trading TRON (TRX) with Other Cryptocurrencies
With this expansion by the TRON development team, there has also been a growing demand for trading TRON against other cryptocurrencies. Although ETH to TRX remains the most common trading pair, others enjoy high liquidity too — namely TRX/XRP, TRX/BTT, let alone TRX/BTC.
If you're looking to convert other cryptos to TRX the best place to do this is an exchange that supports multiple altcoins. A few examples would be Binance, UpBit, PoloniDEX.
Convert ETH to TRX — Made Simple
ETH to TRX exchange platforms are exchanges that specialize in providing a wide range of cryptos to traders and investors alike. As long as you find a reputable exchange, you will be able to trade in safety and at highly competitive rates. For utmost security, you can opt for anonymous exchanges that do not require your sensitive info to convert ETH to TRX. One such exchange is Godex.
Now that you know the basics, what's involved in ETH to TRX trading and how do you get started?
The first step is to get a wallet that supports both ETH and TRX. Hardware wallets are the safest wallet types for trading. So if you can, invest in one before you start.
Once you have your wallet, you will need to choose a crypto exchange and make sure it is a safe platform to trade on. Register your account and if required, complete the KYC details. These verification checks are needed to prove your identity and prevent money laundering or fraud occurring on the exchange. Sometimes, you may not need to complete these, it depends on the exchange you choose.
Once on the exchange you will be able to see the buy and sell prices of cryptos including both Ether (ETH) and TRON (TRX). You will probably need to first convert your national currency to ETH and from there, the world of cryptocurrency is open to you.
Once you have ETH, it is time to check out the ETH to TRX calculator, as well as historical pricing charts, latest news and projections. This is because the best trades are done with plenty of knowledge. Thus, understanding the ETH to TRX market will keep you profitable.
Here are three tips for trading ETH to TRX:
Currently, TRX tends to move when Bitcoin moves, although this isn't always the case. ETH is also Bitcoin dependent, so the key to buying TRX is to buy when it is not moving in the same direction as BTC and ETH;
Use an ETH to TRX calculator as this will give you a clear overview of the price of both ETH and TRX. You will be able to see how much value there is in the trade;
Only trade when you need to and try to trade in larger volumes rather than smaller, more frequent amounts. This is because transaction fees will add up over time and the more you're transacting, the more fees you incur.
Once you have nailed these three tips, you will find your ETH to TRX trading much more fruitful and a lot less stressful. Sometimes, the crypto market can be volatile and move erratically, but more often than not, cool heads prevail and you should trade in a way that is comfortable for you. Don't throw yourself at the mercy of the market.
Risks of ETH to TRX Trading
As with any kind of trading, there are risks involved with trading ETH to TRX. Some of these risks are easy mistakes to fall into. Here are the top three most common mistakes that traders make when they convert ETH to TRX.
They use a CFD thinking they are buying crypto. CFDs are margin betting and you don't buy or own the crypto. Don't fall into this trap as it can be hugely costly;
They do not use hardware wallets. You should always try to spend that bit of extra money on a hardware wallet as they are much safer than other wallet types. Many traders have lost their entire savings over the years because software and exchange wallets have been hacked. Don't let this be you, buy a hardware wallet;
They use poor exchanges. If you use an exchange that no one has heard of with non-existent fees to lure you in, do you think it is a safe place to invest your money? Of course not. Make sure you use reputable exchanges that charge competitive fees and invest in safety measures.
Trading ETH to TRX is not too difficult once you get going, it is the initial step of getting started that is daunting. As long as you follow this complete ETH to TRX guide you will have a much easier time starting out. And beyond that, the ball is in your court so enjoy trading and explore other cryptos too!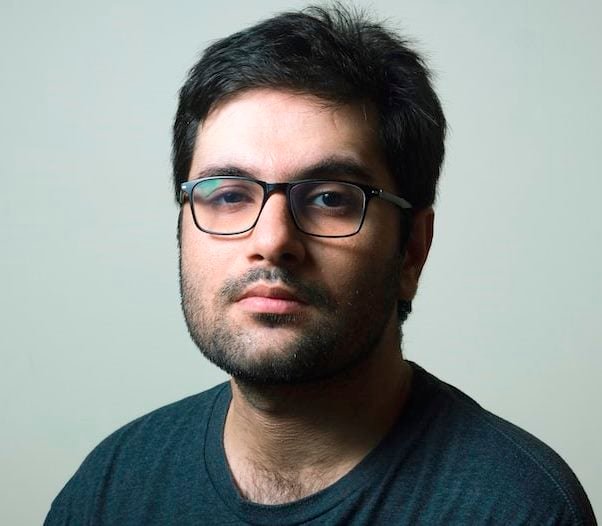 Barry Lachey is a Professional Editor at Zobuz. Previously He has also worked for Moxly Sports and Network Resources "Joe Joe." he is a graduate of the Kings College at the University of Thames Valley London. You can reach Barry via email or by phone.