After a long day at work, there is nothing that really compares to watching some TV in bed.
Call it the ultimate relaxation time. You can simply unwind, relax and watch your favorite show without having to think about anything else that was stressful that day.
There are many reasons that we find comfort in watching TV from our bed. It is a safe space to watch the news and understand what is going on in the world while cuddled up under our blankets. It is equally a great place to binge-watch your new favorite Netflix series, especially on a rainy day. That is even more fun when a special someone or dear friend is snuggled up next to you watching right along with you.
But sometimes watching TV from the comfort of our bed can be challenging. If we don't have the luxury of a second plasma to hang from our bedroom wall, we may be subjected to having to watch from the small screen of our iPhone or iPad. While that is no real reason to complain, it can make it uncomfortable for our arms—who will have to hold the screen for the duration of the show.
This can cause a problem, as now we run the risk of our arms getting tired and us no longer experiencing the ultimate relaxation from our bed.
Luckily, there is a way around this. SkyFloat has come up with a unique way to watch TV from the comfort of your bed. They've designed a magnetic contraption that hangs from your ceiling and can hold your iPhone or iPad. This means that you can now sit back and watch hands-free!
While this is reason enough to run out to the store (or open up the laptop to order online), we've put a list of more reasons why this new way to watch TV from the comfort of your bed is going to change your life for the better.
1. It will Save you Money
With this nifty contraption, you no longer need to go out and spend thousands of dollars to get and get a television for your bed. Instead, this affordable solution allows you to stream TV from your iPhone or iPad but enhances your overall watching experience. Comfort on a budget has never felt so good!
2. You can Change Locations
Rather than having to mount a king size TV bed onto your wall that can link up to a power outlet, you can move this device around the room to suit your specific setup. Put it right over your bed, near your window, near your door—the choice is yours. The magnetic strips grant you the freedom of changing locations whenever you want!
3. Watch TV Hands-Free
We've mentioned this earlier, but it's important! This device allows you to watch television from your phone or tablet without having to tire out your hands or arms. Instead, they can also be tucked under the blanket and fully relax with the rest of your body as you enjoy your television from the bed.
4. It is Futuristic
We love a good invention, and this is certainly one of them! Your home deserves some futuristic gadgets and this is certainly one that has a real purpose to serve too. The best part is that when you don't want to use it, you can easily take it down and store it away.
With this new revolutionary way to watch TV in bed, you will be in for a real treat at the end of your busy day. Or, better yet, those rainy weekend days where you can just cuddle up and watch your favorite show hands-free.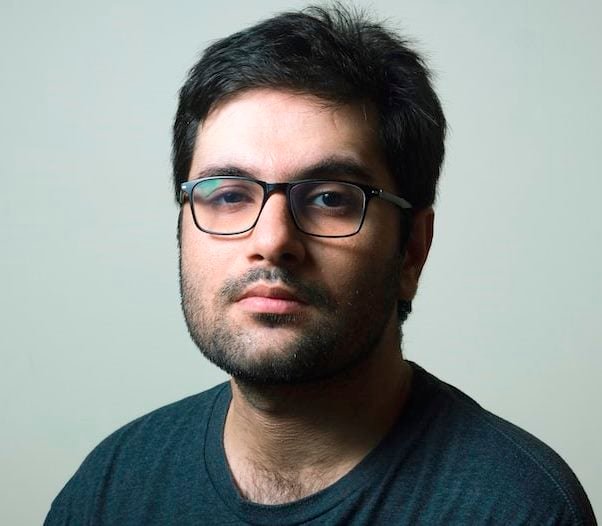 Barry Lachey is a Professional Editor at Zobuz. Previously He has also worked for Moxly Sports and Network Resources "Joe Joe." he is a graduate of the Kings College at the University of Thames Valley London. You can reach Barry via email or by phone.