For the people who usually sleep on their back, side and stomach, it is never difficult for them to find the appropriate mattress. They can easily find the best mattress that can give them the proper support and comfort of their choice no matter what their sleeping position is.
Those who frequently keep changing their sleeping positions at night would find it difficult to adjust to one single type of mattress. It would also seem impossible for them to find a mattress that would suit them. This is because the mattress that is an ideal combination for side sleepers may not necessarily be great for the ones who prefer sleeping on their stomach.
There are quite a few mattresses that can be considered ideal for combination sleepers. In this article, we shall discuss in detail the type of mattresses and also discuss what type of sleepers can sleep comfortably on them. These mattresses are a great fit for those people who tend to move a lot while sleeping. Read the list of the mattresses mentioned below to have an idea about what type of sleepers they would suit.
List of Mattresses for Combination Sleepers
SAATVA- Saatva is an innerspring mattress that has a euro-style pillow top. These types of mattresses are an ideal option for the combination sleeper. Here you get two sets of coils as a support as well as the pillow top as a comfort. Whenever you lie on your back on Saatva, you can feel your hips sinking into the mattress into the right proportion. And if you sleep on your side on it, you will feel the pressure relief from your shoulders and hips. Again, for the stomach sleepers, you can feel great support as the hips don't sink into your mattress. This mattress type is medium-firm which is great for the combination sleepers and also has great comfort and support balance.
SAATVA- Benefits
This type of mattress has two coil layers that provide enough support to the back and the hips. The back and the stomach sleepers would find much support and can be benefited from it.
This mattress has a euro-style pillow top that has great softness and provides the mattress with much pressure relief.
As mentioned, this mattress has two sets of coil which makes room for airflow. As a result, the mattress would provide a cooling sensation to the sleepers who use it.
Because of the coils and the other materials used, Saatva can be considered a durable mattress. This mattress is quite affordable, within the budget range, and can last for a good amount of time.
HELIX MIDNIGHT
Talking about the best mattress for combination sleepers there isn't any that can suit everyone. If you are at a loss about which mattress to choose, then you can go for Helix mattresses. Helix provides the customers with two options. Either you can choose one among their varieties or you can apply for a sleep quiz. Following the quiz, the customer service department of the brand would suggest the right mattress model that would be suitable for you. You can choose the Helix Midnight model as it is one of their most popular models. This model also provides great balance and support and can be considered as a great match for all sorts of sleeping positions.
Helix Midnight- Benefits
This mattress can be considered the best available mattress for combination sleepers.
This is a hybrid mattress and therefore provides much breathing space and a cooling effect.
You can ask for the Luxe upgrade given you need more comfort and cooling.
WINKBED
This is also an innerspring mattress and has two layers of coils along with a euro-style pillow top. Winkbed also provides the users great support and comfort balance and also can be considered perfect for the combination sleepers. The people sleeping on their back feel their hip sink into the right amount and the two-layer coils would support them. For the people on their side, the pillow top would relieve pressure from the shoulders and the hips. The coils would support the people sleeping on their stomachs.
You can also consider Winkbed as more of a luxury mattress with the Tencel fabric cover, hyper soft foam, and premium gel foam. Overall, this mattress can be considered as one of the best innerspring mattresses made for combination sleepers.
Winkbed- Benefits
This bed has two layers of the coil and provides great comfort and support. You can also opt for the Winkbed plus model which is specially made for heavy sleepers.
This is one of the best innerspring mattresses that are available for combination sleepers.
The coils in this mattress are high-grade and provide great support. Also, the pillow top provides relief from pressure and is plush.
This mattress can be considered as one of the best mattresses available for stomach sleepers.
The coils present in this mattress provide enough airflow and therefore the sleepers get a cooling effect in this mattress.
This mattress has a luxury feel just like those found in hotels.
BEAR HYBRID
This mattress is said to provide relief from pressure and provides support to the body. This type of mattress has premium foam that provides comfort and has individually pocketed coils that gives support. This is a hybrid mattress, an ideal option for the combination of sleepers, and is great for the side and back.
Bear Hybrid – Benefits
This mattress has premium foams providing pressure relief and the pocketed coils make the mattress supportive.
This mattress is ideal for the side and back sleepers as it provides pressure relief on the side and back.
This mattress has a celliant cover which brings the users certain health benefits.
This mattress is the best for athletes.
Stress and anxieties are some reasons that lead to multiple health issues along with disturbances in sleep. Choosing the best combination mattress can provide you relief from multiple sleep issues. Along with this you can also adopt some good habits in life and get rid of unhealthy coping mechanisms like overworking, self-abuse, nail-biting, oversleeping, etc. These unhealthy coping mechanisms are destructive behaviors and only cause more harm.
Overall
This article provides an overview of the best available mattresses for the combination sleepers and their benefits. You can use this mattress as a guide to choose the mattress of your choice.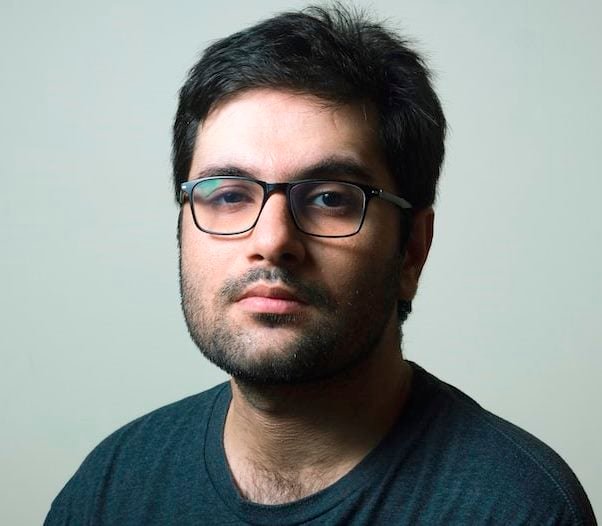 Barry Lachey is a Professional Editor at Zobuz. Previously He has also worked for Moxly Sports and Network Resources "Joe Joe." he is a graduate of the Kings College at the University of Thames Valley London. You can reach Barry via email or by phone.