Getting a breast lift can be a big decision, and you might have many questions. Perhaps the biggest is how long your mastopexy recovery time will be and how you will deal with your everyday life while it finishes.
Your surgeon should discuss how long the recovery process will be, but it's always nice to have visibility on the recovery timeline before the actual day. Understanding what to expect from the procedure and its recovery may offer peace of mind.
Read on for our complete guide to mastopexy recovery time.
Table of Contents
Immediately After Surgery
After your mastopexy surgery, you will be taken to a place where you can rest and heal. There, medical staff will keep a close eye on you. They will pay close attention to your vital signs and ensure you are stable before sending you home or to a place where you can stay overnight.
The first few hours after surgery are very important for managing pain, and your surgeon will give you the right painkillers to help you feel better during this time.
Expect to feel some pain, swelling, and discomfort right after the process, but you can rest assured that these symptoms will improve as you get better.
First Week
During the first week after your mastopexy, you will need to take it easy and get a lot of rest. Pain and discomfort may last for a while, but taking painkillers as recommended every day will help manage these symptoms.
Your breasts will probably be swollen, and the area where the breast surgery was done might have some bruises. These are normal side effects of surgery, and you can expect them to improve over the next few days.
To aid in your recovery, it is essential to follow the instructions of the top breast surgeon diligently. During this initial recovery phase, you will be advised to avoid strenuous activities or heavy lifting.
First Six Weeks
As you enter the first six weeks of your recovery, you may notice that the swelling and bruising have started to diminish. Though you may still experience some soreness, it should become more manageable.
Your surgeon may schedule a follow-up appointment to assess your healing progress and potentially remove any stitches or drains used during the surgery. During these six weeks, you should continue to prioritize rest while refraining from activities that could strain your healing breast tissues.
Six Weeks and Beyond
As you reach the six-week mark, you may feel significantly better and more confident about resuming your daily activities. Swelling and bruising should have substantially subsided, and you will likely notice that your breasts have settled into their new lifted position.
At this point, your surgeon may clear you to gradually resume more intense physical activities and exercises. However, listening to your body and avoiding pushing yourself too hard too soon is essential.
Determining the Average Mastopexy Recovery Time
Mastopexy is usually a safe and successful cosmetic surgery for most people. The average mastopexy recovery time is usually six weeks. Depending on your activity level, it may take up to 10 weeks to fully recover.
Make sure to consult your doctor if you have any questions about your recovery process. Take care of yourself and follow your doctor's instructions to ensure the recovery process is smooth and stress-free. Start your recovery today!
Was this article helpful to you? If so, make sure to check out our blog for more useful information and resources.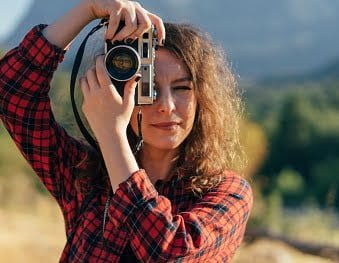 Andrea Parker is a reporter for Zobuz. She previously worked at Huffington Post and Vanity Fair. Andrea is based in NYC and covers issues affecting her city. In addition to her severe coffee addiction, she's a Netflix enthusiast, a red wine drinker, and a voracious reader.