About 72.5% of US freight is moved by trucks! So it's clearly a very viable form of transport for businesses to send their goods all over the country. Some of the main reasons for this is it's inexpensive and flexible compared to other ways of shipping freight.
When it comes to choosing a flatbed trailer you've got three main options to choose from. We'll take a look at each option and let you know what they're best for. We'll also touch upon whether renting or buying a flatbed is going to be the best way forward for your needs.
Read on to check out these flatbed trailer types.
An Aluminum Flatbed Trailer
If you're looking to buy a lightweight flatbed trailer, then an all-aluminum type is your best option. These trailers look very slick and flashy.
Almost every aspect of the rig is aluminum. We're talking about the floors, beams, and side rails among other things.
The downside to getting one of these flatbeds is it will be pricier than the others we're going to look at. But, the resale value will be high if you keep yours in good condition.
Since aluminum bends (deflects) somewhat, these flatbeds tend to have arched supports. These supports straighten out when you put heavy loads on the trailer.
Steel Flatbeds
Since these flatbeds are made from steel, it makes them much heavier than aluminum types.
The good news is that the initial investment for these trailers is much less than the other types on our list. They are great options if you want to work your trailers long and hard. And they are corrosion-resistant to a high level, due to the steel construction.
Their resale value often isn't so great. But, if you work it well, you'll get loads of value out of it in other ways.
Combination Flatbeds
These flatbeds are a combination of steel and aluminum. This way you get a trailer that doesn't weigh like a monster but has added strength and durability in key areas.
For instance, the support beam below the floor tends to be made from steel. The side rails and floors will often be aluminum.
Prices can vary a lot with combo flatbed trailers. But you're looking at somewhere between the steel and aluminum trailer price ranges.
To Buy Or To Rent?
The biggest deciding factors for buying or renting a flatbed are how often you need to use it and over how many days, weeks, months, or years. All you have to do is check the prices and do the math.
If you want to check out some flatbed prices, we recommend you click through to the Equipment Remarketing, LLC website. There you can see equipment sales in Spencerville, Indiana.
Get the Right Flatbed Trailer for You
Choosing a flatbed trailer shouldn't be much of a chore. Just decide on what you need most: lightweight characteristics, strength, or something in-between. Then work out your budget and go looking for one!
For more tips on subjects like this, go to our website.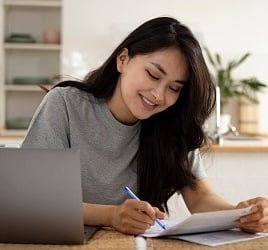 Amanda Byers is a graduate of Columbia, where she played volleyball and annoyed a lot of professors. Now as Zobuz's entertainment and Lifestyle Editor, she enjoys writing about delicious BBQ, outrageous style trends and all things Buzz worthy.