The Cayman Islands are renowned for their immaculate shorelines and crystal-clear waters. However, there are many other activities that you can do during your vacation.
Go on a Day Trip
If you're the type of traveler who wants to see everything a place offers, then the Cayman Islands is the perfect vacation destination for you. Its three islands, Grand Cayman, Cayman Brac and Little Cayman, are all brimming with things to do. Take a trip to the National Historic Site of Pedro Saint James and learn about the island's history through multimedia presentations. Afterward, head to Queen Elizabeth II Botanic Park and explore the flora and fauna. A day trip to Stingray City is another must-see on your list of things to do in the Cayman Islands. This tour takes you to a shallow sand bar where stingrays know to go, and it's guaranteed that your kids will be talking about this for years. Another fun day trip is to the Cayman Turtle Centre, a conservation and tourist attraction that welcomes hundreds of thousands of visitors annually.
The island also offers many of the best excursions beyond the sea. Touring the lush tropical forests, exploring blazing hiking trails, diving amid sunken ships, or visiting a natural wildlife preserve is fun. Cycling on Cayman Island is also a terrific way to go on a day trip because there are many different cycling route alternatives. Inland and coastal loops provide beautiful views of the Caribbean Sea. You can explore independently with bike rentals in the Grand Cayman Islands.
Go Snorkeling
Known for its gorgeous coral reefs, the Cayman Islands are a popular destination for snorkeling. This British Overseas Territory comprises three islands—Grand Cayman, Cayman Brac and Little Cayman—all offering a variety of snorkeling spots. From Seven Mile Beach to Cemetery Reef and beyond, there's no shortage of spots to see marine life in the Cayman Islands. A short swim from shore will bring you to colorful reefs and shallow shipwrecks while dedicated snorkel boats visit many more sites. Stingray City is a highlight of Grand Cayman, where southern stingrays gather in clear water over a white sand bottom. They're neither shy nor aggressive and glide past snorkelers, brushing their silky wings against their legs and slurping fish bits from outstretched hands. The best time to go snorkeling in the Cayman Islands is mid-December through April when temperatures are warm and dry. However, the islands lie within the hurricane belt so they can explore year-round, depending on your preferences and budget.
Go Horseback Riding
A horseback ride is a fantastic way to enjoy Grand Cayman's natural splendor. Choose from tours that take riders along scenic trails during the day or offer a sunset beach ride. Experienced equestrians and beginners alike will love these excursions that allow them to explore the island from a new perspective. For something more unique, saddle up with Pampered Ponies to experience their first-of-its-kind swim the horse ride. After a brief introduction and instruction, relax as your horse lazily treks across the beach, allowing you to soak up the stunning Caribbean Sea and lush scenery. For a family-friendly hike showcasing the Cayman Islands' natural beauty, head to the Mastic Trail. This trail features a mangrove swamp and a two million-year-old woodland area brimming with exotic flora. Visitors can go on their own or join a guided tour on weekday mornings to experience this flat, beginner-friendly hike.
Go on a Tour
Grand Cayman has various tours that give you a taste of this Caribbean island paradise. You can ride horses along a lovely, uninhabited beach or wander the Queen Elizabeth II Botanic Park's animal trails. You can also visit the National Museum of the Cayman Islands, where an entire collection of items has been brought together and preserved. Other popular tours include visiting Stingray City, a snorkel tour to see the Kittiwake Wreck and other gin-clear beaches like Rum Point. Try a guided hike through the Mastic Trail or explore the Crystal Caves for something different. A tour will allow you to see the islands' rich history. A site named Hell, with its gruesome black rock formations, is another option. You can also learn about the local flora and wildlife there.
Go on a Sightseeing Tour
A sightseeing tour is a great way to experience the Cayman Islands. There are many different tours available to suit any interest. One of the most popular tours is the Cayman Turtle Centre. It is a conservation facility and tourist attraction home to green sea turtles. Another popular tour is the Stingray City. It is a unique experience that allows visitors to feed the stingrays and watch them swim freely in the ocean. If you want something more historical, visit the Pedro Saint James Plantation. It is a beautiful national park that features many historic buildings. Afterward, guests can enjoy a delicious meal at the restaurant. It is a great place for families with children as it offers many family-friendly dishes.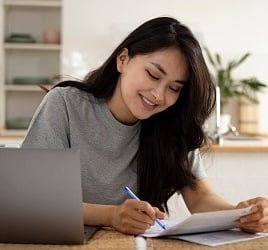 Amanda Byers is a graduate of Columbia, where she played volleyball and annoyed a lot of professors. Now as Zobuz's entertainment and Lifestyle Editor, she enjoys writing about delicious BBQ, outrageous style trends and all things Buzz worthy.