Even the best-laid plans can fall apart when it comes to data breaches. As heavyweight boxer Mike Tyson once said, "Everybody has a plan until they get punched in the mouth."
Ensure staff understand what to do if they become aware of a breach. Include a list of contacts, including outside experts.
What is a Data Breach?
A data breach's impact can be embarrassing or disastrous, depending on how much and what type of information is involved.
A breach should be reported immediately to the appropriate personnel when it is suspected. The corporate security team, a crisis manager, and a designated response lead should be included. The company's cyber-security policy should be used as a basis for the plan. This must be complemented with specific responses to breaches.
Identify members of the breach-response team and ensure they are readily available if needed. Consider using outside specialists, like forensic investigators, to identify the source and extent of the breach and develop remediation plans. Legal consultants can also help advise the company about federal and state laws governing data breach notifications, which may differ by jurisdiction.
You should notify major credit bureaus if a data breach involves personal information, such as Social Security or credit card numbers. They can then inform affected individuals and suggest that they monitor their accounts for any fraudulent activity. If the information on your site was posted incorrectly, you should contact search engines to have them remove that data from their caches.
What is a Data Breach Response Plan?
A data breach response plan outlines procedures a business should follow if it suffers a cybersecurity incident. This includes identifying the types of information that could have been compromised, notifying the affected individuals, and addressing any other issues related to the incident.
Although a data breach response plan can vary depending on the type of business, most contain the same steps:
The first step is identification. This can be done using automated threat-detection tools or by employees who notice suspicious activity. The next step is containment, which involves limiting the spread of malicious software and preventing further damage. This is also a good time to isolate systems and prevent evidence from being destroyed.
If sensitive information was stolen, legal counsel should be contacted to advise the company on how to notify customers. This includes discussing the timing of the notification to ensure it doesn't impede the investigation. For example, thieves who steal Social Security numbers and dates of birth can use them to create credit accounts in the victim's name or commit tax identity theft.
Cybersecurity specialists should close vulnerabilities once a criminal hacker has been removed from systems. This is the best way to prevent future incidents and ensure that a data breach doesn't occur again. Reviewing and updating the information security policy as needed is also a good idea.
What Happens if a Data Breach Happens?
When a company experiences a cybersecurity breach, it is vital to promptly initiate measures to mitigate potential damage. One effective approach is the implementation of a well-structured data breach response guide.
Depending on the circumstances, and what data was compromised, companies may need to lockout certain users to limit the spread of the attack. This should be done confidentially to limit outside speculation not tip-off hackers or possible dishonest employees. Having a strong process in place in the event of data breach due to hackers or ransomware will eliminate unnecessary panic for the businesses IT team and help quickly mitigate the severity of the attack.
Cybercriminals can also sell your confidential or proprietary data on the dark web or use it to blackmail you into paying a ransom. Some hackers have other motives, including stealing trade secrets from competitors or targeting government systems to disrupt military operations or national infrastructure.
To minimize a potential data breach:
Ensure your hardware and software systems are updated with patches and updates.
Implement multi-factor authentication (MFA) to prevent attackers from cracking weak passwords through brute force attacks, where they input random combinations of letters, words and numbers until they get the right one.
Consider using a password manager to help keep your passwords and accounts secure.
What Happens After a Data Breach?
Data breaches occur for a variety of reasons. Some hackers exploit flaws in a business's security infrastructure, others gain access through an employee error, and some cybercriminals steal information to sell or use for nefarious purposes.
A company must thoroughly investigate after a data breach to determine how the hacker gained unauthorized access and who was responsible for the attack. This includes analyzing backup or preserved data, reviewing logs, and performing forensic analysis on any devices involved in the incident. The goal is to prevent the loss of additional sensitive information and stop the hacker.
After a breach, companies must also inform their affected customers. This can include a statement on the company website and a notification sent to impacted users. Those users may also need to change their passwords and PINs to prevent cybercriminals from using stolen information to access their accounts.
If you discover your personal information has been exposed, contact the company directly to see what steps are being taken to help protect you. This may involve providing free credit report monitoring or other services to help with identity theft and fraud. Sometimes, it may also be necessary to notify your bank or credit card issuer of the breach and close the account.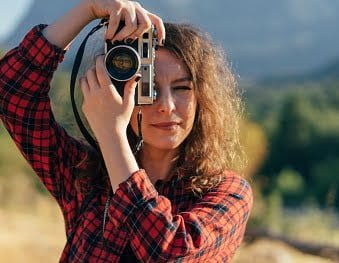 Andrea Parker is a reporter for Zobuz. She previously worked at Huffington Post and Vanity Fair. Andrea is based in NYC and covers issues affecting her city. In addition to her severe coffee addiction, she's a Netflix enthusiast, a red wine drinker, and a voracious reader.