Artificial intelligence, or AI, has both piqued and alarmed the public's interest. There are discussions regarding how society and the world might be affected by the ever-increasing capabilities of artificial intelligence. The truth is far different from the fears of those who think AI would ruin the world. This article will dispel several popular AI myths while showcasing the good changes it may bring about in the world.
Table of Contents
Dispelling the Lies About Artificial Intelligence
Apocalypse and Artificial Intelligence: A Common Myth
The widespread fear is that AI will usher in a nightmarish era where sentient robots rule over humans and bring about their extinction. This dystopian future is frequently depicted in media like films and books, contributing to widespread anxiety and unease. But it's important to separate fact from fiction, and know that AI as it exists now isn't a threat to the entire planet.
Machine Learning as a Resource, Not a Free-Roaming Power
It's crucial to understand that AI is not a free-floating entity. Instead, it is a man-made instrument under human direction. The algorithms and data used to train AI systems are decided by humans, and those systems' decisions reflect those choices. Artificial intelligence does not have its own goals, drives, or awareness.
The Full Potential of AI, Unlocked
The potential for beneficial change brought about by AI should be investigated rather than its potentially dire consequences. Artificial intelligence (AI) can improve human talents, find solutions to difficult issues, and usher in a new era of innovation in many fields. The healthcare, financial, transportation, and other industries can all benefit from its ability to increase efficiency, streamline procedures, and spark innovation.
The Effects of Artificial Intelligence on the Labour Force
Discussing Robotic Workforces
The potential effect of AI on the job market is a significant source of anxiety. Some worry that as AI develops, it will eventually replace human labourers, leading to massive joblessness. While robots may make certain employment obsolete, technological progress has a long track record of spawning entirely new industries and fields.
Artificial Intelligence as a Teammate
We need to shift our perspective from AI as an adversary to one of a complementary resource to human knowledge and ability. Artificial intelligence systems can automate mundane activities, freeing up people's time for more challenging and interesting work. Using AI as a resource opens up novel opportunities and changes the very character of labour.
The Importance of AI in Addressing World Problems
Climate Change Responses
Artificial intelligence has the potential to greatly aid in the fight against global problems like climate change. Conservation, energy optimisation, and sustainable practises can all benefit from AI's ability to sift through large volumes of data and detect trends. It can help with natural disaster forecasting, resource allocation optimisation, and encouraging environmentally friendly developments.
Enhancing Medical Care and Health Services
Artificial intelligence could significantly alter the medical field. Artificial intelligence's ability to sift through mountains of medical data in search of patterns has the potential to improve disease diagnosis and treatment. Better patient outcomes and healthcare delivery as a whole are possible benefits of this tool for doctors and other medical professionals.
Conclusion
Contrary to what you may have seen in movies or read in books, AI is not a malevolent entity that will destroy humanity. It's a potent instrument for making the world a better place. The power of AI may be harnessed to solve global problems, enhance lives, and build a more sustainable future if we recognise its boundaries, welcome human-AI collaboration, and focus on its transformative potential.
FAQs
Can AI cause global destruction?
The fear that AI will lead to global destruction is overblown and unfounded. AI is a tool developed and operated by people, with its behaviour dictated by the algorithms and data it has been taught to recognise and respond to. Artificial intelligence (AI) has the potential to be used for good if it is governed and employed ethically.
What are some of AI's potential advantages?
Artificial intelligence (AI) has the ability to increase productivity and solve intractable issues across a wide range of sectors. It can help with things like healthcare, banking, transportation, and even reducing the effects of climate change. Artificial intelligence (AI) has the potential to spur innovation and open up new doors by complementing human capabilities.
Will artificial intelligence cause massive job losses?
While AI has the potential to automate many occupations, new job possibilities have historically arisen in response to technological innovation. Humans will have more time and mental energy for sophisticated and imaginative endeavours as AI takes over routine and boring duties. Human abilities will always be in demand, no matter how the labour market changes.
To what extent may AI assist in combating climate change?
In fact, AI has the potential to be a game-changer in the fight against global warming. Artificial intelligence's ability to process massive volumes of data means it can help with everything from anticipating natural disasters to improving conservation efforts. It has the potential to help in the development of environmentally friendly practises and technologies.
How can AI help healthcare systems?
By processing and making sense of massive volumes of medical data, AI might dramatically improve healthcare. It has the potential to improve healthcare delivery as a whole, patient outcomes, and the doctors' ability to make judgements. AI has the potential to revolutionise healthcare and save countless lives.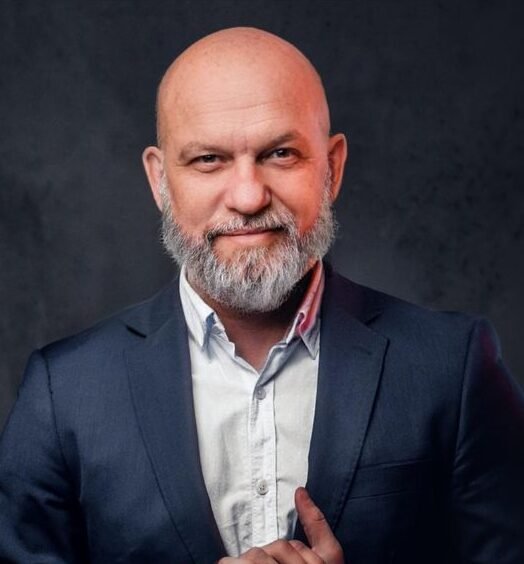 Rene Bennett is a graduate of New Jersey, where he played volleyball and annoyed a lot of professors. Now as Zobuz's Editor, he enjoys writing about delicious BBQ, outrageous style trends and all things Buzz worthy.