The highly anticipated Google Pixel 8 smartphone has been the subject of a huge leak, and in this post we'll investigate all the rumoured interesting camera advancements. Tech fans are counting down the days until Google unveils its next flagship product, and rumours and leaks are giving us a taste of what to expect from the handset's improved camera. Come with us as we explore the world of the Google Pixel 8's powerful photography features and learn all we can about them.
Table of Contents
The Pixel 8's Sensor Upgrade Is a Huge Improvement for Photographers.
The possibility of a better sensor on the Google Pixel 8 is one of the most interesting things we've learned from the leaks. There have been rumblings that Google intends to upgrade the device's imaging hardware to a larger and more sophisticated sensor, which would vastly increase picture quality even in dim lighting. The upgrade will allow users to take images with greater resolution, less noise, and a wider dynamic range.
The Telephoto Lens of Pixel 8 Allows for Greater Zoom Capabilities
The rumoured addition of a telephoto lens to the Google Pixel 8's camera system is also quite enticing. Using this lens, users would be able to optically zoom in on faraway scenes, allowing for more close-up shots. Your photography will reach new heights with the help of a telephoto lens, whether you're shooting a magnificent scenery or trying to capture a fleeting moment from afar.
Night Sight Enhanced: Bringing Light to the Shadows
In earlier Pixel devices, Night Sight shone as a unique way to take amazing images even in dim light. Google is rumoured to be bringing Night Sight 2.0 with the Pixel 8, a new iteration of this remarkable technology. Insight into future developments in noise reduction algorithms and computational photography has been revealed, suggesting that future cameras will be capable of capturing even more finely detailed and vivid nighttime images.
Unlock Pro Mode for Complete Freedom of Movement
Having full manual control of the camera settings is crucial for serious photographers. The rumour says that Google will address this demand with the Pixel 8's Pro Mode. Users will have extensive command over several exposure parameters in Pro Mode, including ISO, shutter speed, white balance, and more. With this upgrade, photographers will have more leeway to play around with different options and get the shots they want.
Improvements to Cinematic Video
According to the rumours, the Google Pixel 8's video recording quality would also be greatly enhanced. Features like as 8K video recording, better stabilisation, and improved video effects are in the works. The Pixel 8's video upgrades are sure to wow whether you're recording cherished moments or making high-quality videos for work.
Intelligent Photography Capabilities Powered by AI
The camera capabilities of Google Pixel devices, including the Pixel 8, have been greatly enhanced by the incorporation of artificial intelligence (AI). The rumours suggest cutting-edge artificial intelligence (AI) capabilities like enhanced object recognition, real-time scene detection, and smart autofocus. Because the Pixel 8's camera intelligently adjusts to varied situations and subjects, these additions will allow users to take amazing images with minimal effort.
Breaking New Ground with Computational Photography
When it comes to using software algorithms to improve the quality of photographs, Google has been in the front. The leak about Google's upcoming Pixel 8 suggests the company will continue to experiment with computational photography. Users can anticipate enhancements to HDR+ processing, image stacking, and portrait mode. These improvements will make every Pixel 8 photo a work of art.
Conclusion
We are thrilled by the rumours of the Google Pixel 8's improved cameras and can't wait for its debut. The Pixel 8 is positioned to be a leader in smartphone photography thanks to improvements in a number of key areas, including the sensor, zoom, Night Sight 2.0, Pro Mode, artificial intelligence, and computational photography. As more information about the Google Pixel 8's camera capabilities becomes out, we can't wait to get our hands on it and try it out for ourselves.
FAQs
When do you anticipate Google releasing the Pixel 8?
Although official announcements have not been made, the Google Pixel 8 is expected to be introduced sometime in the second part of this year.
Will the Google Pixel 8 include a number of lenses for its cameras?
Leaks indicate that the Pixel 8 will have a trio of cameras, one of which will be a telephoto lens to improve zoom.
Will the Pixel 8's camera perform better in low light?
Absolutely! A bigger picture sensor and enhanced night photography capabilities are expected to be included in the Pixel 8, according to rumours.
Is the Google Pixel 8 the only device that can use Pro Mode?
A4. It's true that the Pixel may soon feature a Pro Mode that gives users extensive manual control over the camera's settings.
What are the implications of computational photography?
Computational photography improves upon traditional photography by employing algorithms written in computer software. Features such as high dynamic range (HDR) plus (HDR+), portrait mode, and image stacking are made possible.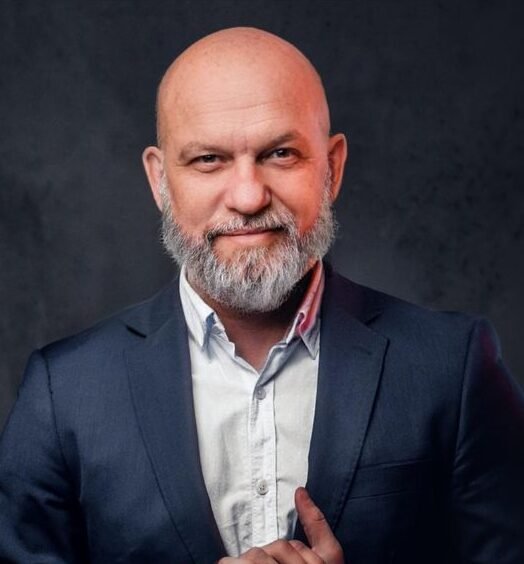 Rene Bennett is a graduate of New Jersey, where he played volleyball and annoyed a lot of professors. Now as Zobuz's Editor, he enjoys writing about delicious BBQ, outrageous style trends and all things Buzz worthy.