When it comes to special occasions such as weddings and events, photographs are more than just images; they are the portals to our most treasured memories. These images reflect the emotions, laughter, and love that pervade the air during these historic reunions. However, these priceless memories may fade over time, losing their color and complexity. This is where AI technology comes in, providing a game-changing solution to restore and elevate these images to their former brilliance. In this article, we will look at the importance of preserving wedding and event memories, as well as how AI-restored photographs, aided by VanceAI Photo Restorer, may breathe new life into these timeless moments, ensuring they remain vivid and memorable for future generations.
The Importance of Keeping Wedding and Event Memories
Preserving wedding and event memories entails more than simply storing images in albums. These are poignant moments that signify anniversaries and ties between loved ones. Every snapshot conveys a narrative, and these stories become more valuable as time goes on. However, aging, exposure, and wear can cause images to deteriorate, fading the colors and obscuring the details that make them unique.
The Role of AI in Photo Restoration
Automated Damage Repair
AI technology makes use of sophisticated algorithms. VanceAI Photo Restorer, for example, automatically corrects damaged photos caused by time and environmental conditions. Tears, wrinkles, scratches, and other flaws are fixed flawlessly, restoring the images' original beauty.
Bringing Back Faded Colors
Fading hues can have a profound impact on a photograph's emotional resonance. Color enhancement techniques are used by AI restoration programs to revive and improve the original hues. The richness of colors is restored with VanceAI Photo Restorer, giving photographs new vitality.
Improving Fine Details
Subtle elements frequently give depth and character to images. Fine features, such as exquisite lace on a bridal gown or nuanced expressions on faces, are particularly well suited to AI algorithms. VanceAI Photo Restorer brings out every delicate feature in the photographs, making them truly fascinating.
Adding Value to Photo Albums with AI-Restored Images
Integrating Restored Photos Effortlessly
One of the most difficult aspects of photo restoration is ensuring that the repaired photographs blend in with the rest of the book. VanceAI Photo Restorer ensures that the restored photographs have the same look and quality as the originals, resulting in a unified narrative inside the photo album.
Making Eternal Collages
Collages are a lovely way to record numerous memories in one picture. AI restoration technology enables you to make collages that depict a variety of emotions and experiences. VanceAI Photo Restorer enriches each image in the collage, resulting in an enthralling composition with a multi-layered story. Face Generator is revolutionizing the way people share images on social media. You may also try making retro faces in a variety of styles by following this link.
VanceAI Photo Restorer Is Worth a Shot
VanceAI Photo Restorer is more than just a restoration tool; it's a pathway to bringing beloved memories back to life. The tool's powerful capabilities enable users to turn old and damaged photographs into vibrant and fascinating images. VanceAI Photo Restorer is a precious asset that assures the legacy of your graphics continues for decades to come, whether you want to save wedding moments, historical photos, or any other unique recollections. Its AI cartoon generator makes cartoonishness simple. If you're interested, you could try to make your recollections cartoon-style.
VanceAI Photo Restorer uses cutting-edge AI algorithms to automatically detect and restore damage caused by time, handling, and environmental variables. Tears, wrinkles, scratches, and imperfections are fixed meticulously without compromising the original image's integrity.
Color Restoration: With ancient images, faded and washed-out colors are prevalent. VanceAI Photo Restorer revitalizes these hues, returning them to their original vibrancy and depth. The clever color enhancement feature of the program ensures that the colors are correct and faithful to the original.
Enhancement of Details: Every detail counts in a photograph, especially when it comes to capturing emotions and memories. Intricate features such as fine textures, face expressions, and background elements are methodically improved using VanceAI Photo Restorer. The AI-powered algorithms in the tool bring out even the most minor distinctions, delivering a breathtaking level of clarity.
VanceAI Photo Restorer has a user-friendly design that is intuitive and easy to manage, despite its strong powers. The tool's UI is designed to make the restoration process seamless and accessible, whether you're a professional photographer or someone archiving family memories. VanceAI presents some guidelines for utilizing Portrait Generator, which may assist you in transforming your historic portrait into a fresh style.
VanceAI Photo Restorer: How to Use It
Step 1: Upload Your Photos First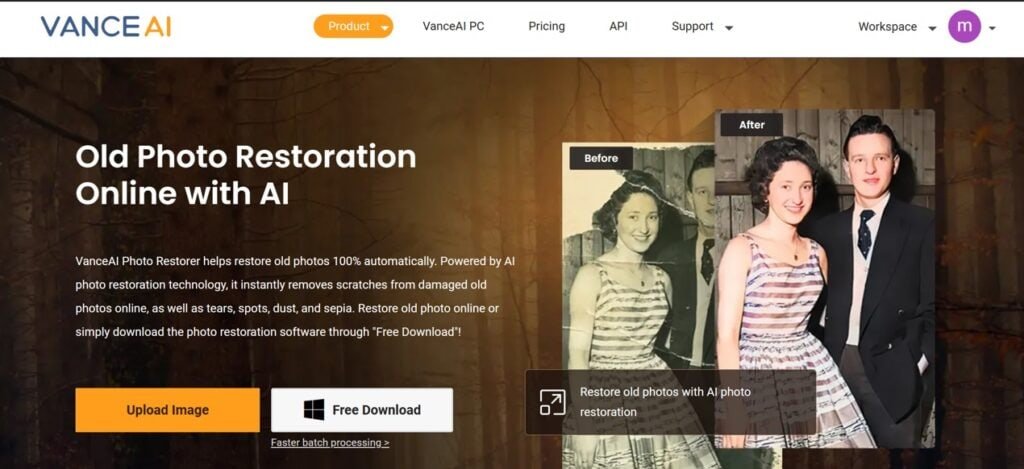 Access the VanceAI platform and use the Photo Restorer tool to submit the photographs you want to restore.
Step 2: Choose a Restoration Option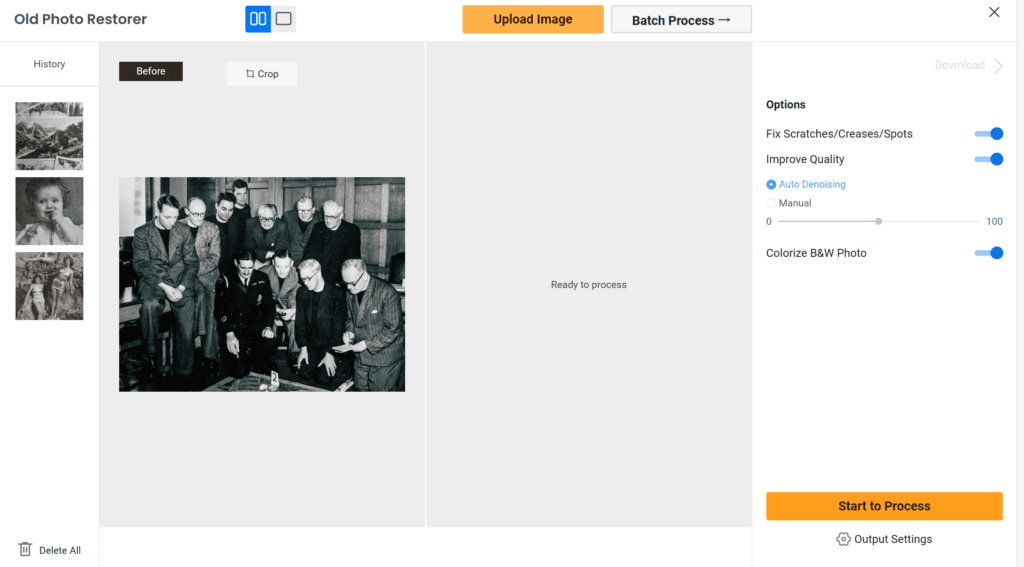 Choose the restoration choices based on the level of damage and desired enhancement.
Step 3: Download and Restore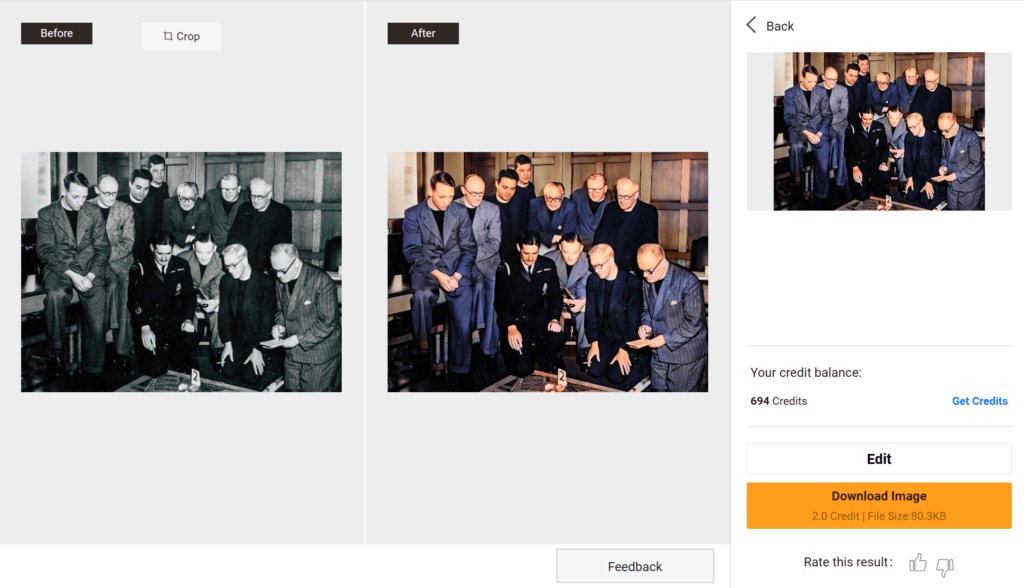 Allow the strong algorithms of VanceAI to do their thing. When the restoration process is finished, preview and download the restored photos.
Conclusion
VanceAI is a prominent AI-powered technology specialized in precisely improving and repairing photos. Users may bring faded memories back to life and create graphics that will last for years using applications like VanceAI Photo Restorer. VanceAI also provides a variety of other picture improvement capabilities. VanceAI Image Upscaler effortlessly improves the quality of its visuals. Preserving wedding and event memories pays homage to the emotions and ties that distinguish these extraordinary occasions. AI-restored photographs commemorate these memories by bringing back the colors, nuances, and emotions portrayed in each photograph. Tools like VanceAI Photo Restorer facilitate the restoration process, allowing us to save memories that would otherwise be lost. VanceAI Photo Editor has a wide range of editing tools Accept the power of AI-restored photos and see your photo collections change into priceless treasures. How did you find it? Explore VanceAI's tools and go on a journey to enrich and preserve your favorite memories for future generations.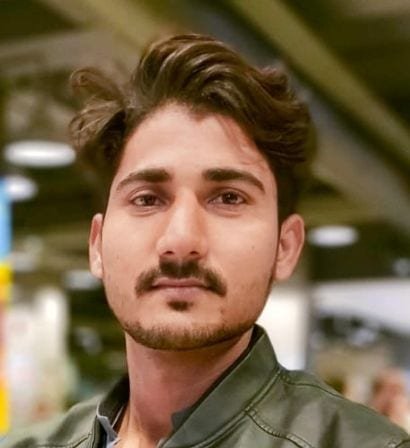 Arman Ali, respects both business and technology. He enjoys writing about new business and technical developments. He has previously written content for numerous SaaS and IT organizations. He also enjoys reading about emerging technical trends and advances.