Participating in hiking endeavors provides individuals with the chance to develop an appreciation for the natural surroundings, participate in physical exertion, and receive pleasure from the whole experience.
Hiking boots are intentionally designed to provide an ideal degree of comfort, support, grip, and protection to the feet and ankles. However, the process of choosing the optimal hiking boots that are customized to meet an individual's personal needs continues to be a topic of investigation.
Are you interested in learning about the process of selecting the most suitable hiking footwear for outdoor expeditions? We have some advanced strategies and techniques to share with you.
Selecting High-Quality Hiking Boots for Optimal Outdoor Expeditions: Expert Strategies
Tip 1. Learn Your Hiking Technique
First and foremost, it is necessary to get a comprehensive understanding of the proper hiking technique. It is advisable to ascertain the anticipated trekking terrain prior to acquiring appropriate footwear. There exists a wide range of specialist footwear designed for various types of hiking activities.
For instance, individuals who engage in recreational hiking and mostly choose less challenging terrain may prefer a trail runner or hiking shoe that possesses characteristics such as lightweight construction, flexibility, breathability, and cushioning.
When formulating a hiking plan, it is important to consider the following factors:
What is the frequency and distance at which you engage in hiking activities?
Your trail's degree of difficulty and topography
Backpack or equipment weight
How you've been hiking weather-wise, and when?
The Appropriate Sizing and Fitting
In the event that one is a passionate hiker who does routes characterized by substantial changes in height, it may be desirable to acquire a hiking boot that possesses enhanced strength and durability, hence offering more stability and protection.
Tip 2. Finding the proper size and fit for your hiking boots
It is the next step you need to follow right after settling on a trekking strategy. For your own convenience and trail efficiency, this is essential. Blisters, soreness, exhaustion, and injury are all possible outcomes of improperly fitted boots. When picking the proper dimensions, keep in mind:
Take your feet's measurements in the late afternoon or early evening when they tend to swell.
Wear the insoles and socks you want to wear on your hikes.
It's a good idea to try on a few pairs of hiking boots of varying makes and models to get the best fit.
When engaging in ambulation, it is advisable to maintain vigilance over the position and movement of the heel to prevent any potential slippage or friction.
Ensure that the laces of your boots are securely fastened.
Tip 3. Decide On The Desired Material Quality
Depending on the type of outdoor activities you're likely to do, deciding on the style and material of boots is crucial. It will have a high impact on the overall weight, breathability, durability, water resistance, and insulation.
Material quality plays an important role in how long you can benefit from it. So, must think about what type of quality and stuff you want, and choose the product accordingly.
Without any delay, let's dig into the top material choices you can make before :
Leather is one of the most high-quality materials for hiking boots, and people widely consider it due to its toughness, water-repellency, as well as protective properties. Leather, on the other hand, has various disadvantages, including being cumbersome, rigid, and less permeable to air than synthetic materials.
Well, synthetic materials, including nylon, polyester, and mesh are usually utilized because they contain higher flexibility and improved ventilation. The drying process is accelerated, and there is no need for first wear.
Waterproof hiking boots have a unique membrane or coating that efficiently inhibits water intrusion. Because of their ability to protect the foot from severe weather conditions, they are ideal for cooler temperatures and more humid environments.
Insulated boots often have supplementary padding or lining to provide thermal insulation and moisture protection for the feet in wintry conditions characterized by snow and ice. Winter outdoor activities such as snowshoeing and trekking are well-suited for the utilization of these items, as they provide effective insulation against low temperatures and moisture.
Tip 4. Consider The Extras and Features
Wearing hiking boots for walking can give you a pleasing experience when it comes with some extra perks. The inclusion of features and additional components in hiking boots has equal significance to the material composition and stylistic aspects. One's hiking experience can be enhanced by the utilization of these tools.
The following are some components and add-ons that should be taken into consideration:
When selecting boots, it is advisable to go for those that include a dependable toe region, which is fortified by a protective cap composed of durable material. The purpose of this footwear is to provide protection for the feet from potential hazards found on pathways, such as stones and other debris.
Your boot's heel should be able to support your foot.
The shank component must include a thin metal or plastic section that is positioned beneath the boot's midsole.
Your shoes' insole should be flexible and give you heavenly comfort and ease.
Final Takeaway
The process of choosing the finest hiking boots for outdoor excursions will become less stressful and more enjoyable if you adhere to the previously provided tips & tricks!
Taking into account all of the features and extras, deciding on the right size and fit, choosing the best material and design, and carefully weighing the numerous features and additional components will help one choose the best hiking boots for their needs.
The practice of testing on and properly breaking in a few different alternatives is advised before you go hiking.
Have a wonderful hiking experience, folks!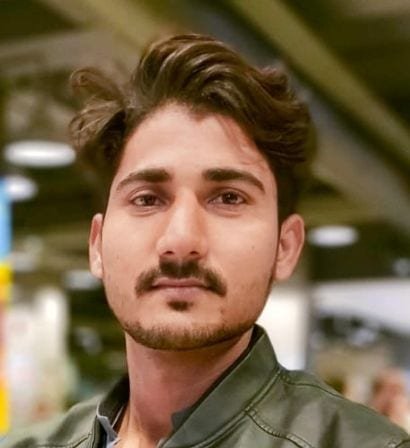 Arman Ali, respects both business and technology. He enjoys writing about new business and technical developments. He has previously written content for numerous SaaS and IT organizations. He also enjoys reading about emerging technical trends and advances.