Amazon may provide a cheaper monthly cellular plan for Prime members, as was recently reported in the news. This move has the ability to shake up the current cellular industry and add even more value for Prime subscribers. In this piece, we'll go into the specifics of this prospective service and the effects it could have on customers. Sure, let's just go right in.
Table of Contents
Prime Customers' Potential Cellular Plan
Amazon is reportedly in talks with multiple cellular providers about creating a special cellular plan for Prime members. The goal of this proposal is to make voice, Internet, and message services more reasonably priced on a monthly basis. The proposal may take advantage of Amazon's current infrastructure and alliances to provide cheaper prices and more perks, though details have not yet been disclosed.
Prime Subscriber Perks
Amazon's success in introducing a more affordable monthly cellular package would be a huge boon to Prime subscribers. Current Prime perks include free two-day shipping, access to Prime Video and other streaming services, and early access to special sales and promotions. Amazon's dedicated client base would benefit even more from the company if it offered a cellular plan.
Not only would it be more convenient for Amazon Prime members if their cell phone plans could be managed through their accounts, but they might also be eligible for price breaks, bonuses, and other perks as a result. By doing this, Amazon may establish itself as a one-stop shop for all of its consumers' wants and requirements, from purchasing to entertainment to communication.
Altering the Cellular Industry
Amazon's offering of a cheaper cellular package has the potential to upend the current cellular industry. Amazon has a large client base and a well-known brand, giving it a good chance of competing with existing telecom providers. Amazon may attract more customers by providing low prices and novel offerings by capitalising on its established infrastructure, distribution network, and customer relationships.
This shakeup has the potential to promote competition among wireless carriers, which would benefit customers by lowering prices and raising standards across the board. It may also encourage additional tech titans to enter the cellular sector, which would be good for consumers because it would spur additional innovation.
Consequences for the Business World
Amazon's success in introducing a more affordable cellular package for Prime members could lead to a shift in the industry norm. To stay competitive, established wireless carriers may need to rethink their pricing strategies and customer value offerings. Possible outcomes include a move towards a focus on the customer, an improvement in service quality and cost, or both.
Amazon's release of a more affordable mobile package may inspire rivals to do the same. It's possible that tech firms, e-commerce websites, and social media networks will see this as a chance to grow their businesses and attract new users. The cellular market might become more competitive as a result, giving customers additional options and stimulating innovation.
Conclusion
In conclusion, Amazon's introduction of a discounted monthly cellular plan for Prime members has the potential to shake up the cellular market and bring additional value to Prime subscribers. Amazon may become a market leader by providing competitive pricing and making use of its own infrastructure. A new wave of innovation in the cellular sector may be sparked by this move, which should increase competition and benefit customers.
FAQs
I have a question about Amazon's monthly cell phone plan: when will it be available?
Amazon has not yet revealed when their cheaper monthly cellular plan would be made available. Nonetheless, it has been reported that Amazon is in serious talks with telecom providers about the idea, suggesting that it may soon become a reality. Read on for further information!
Will the more affordable cell phone plan be rolled out internationally?
While specifics are still unknown, Amazon's international reach and the availability of the Prime membership in many nations suggest that the cheaper cellular plan may be introduced in more than one location. Which nations will have access to this service at launch is still unknown.
What other perks might Prime members get from the mobile service?
While the specifics have not been shared, it is feasible that Prime members who also subscribe to a cellular plan may have access to preferential pricing, limited-time offers, and other perks. Amazon has a history of offering Prime members exclusive perks, so it's probable that the mobile plan will follow suit.
Will the cell plan work with any phone?
Amazon and the relevant wireless carriers would need to establish technical criteria and requirements for the plan to work with various devices. It is hoped that the plan will be compatible with a wide variety of devices to meet the needs of Prime subscribers.
Can people who aren't Prime members still sign up for the discounted cell plan?
The availability of the discounted mobile plan to customers who are not Prime members is currently unknown. However, given Amazon's focus on the customer, the plan may be available only to Prime subscribers as a means of encouraging more people to sign up for the programme.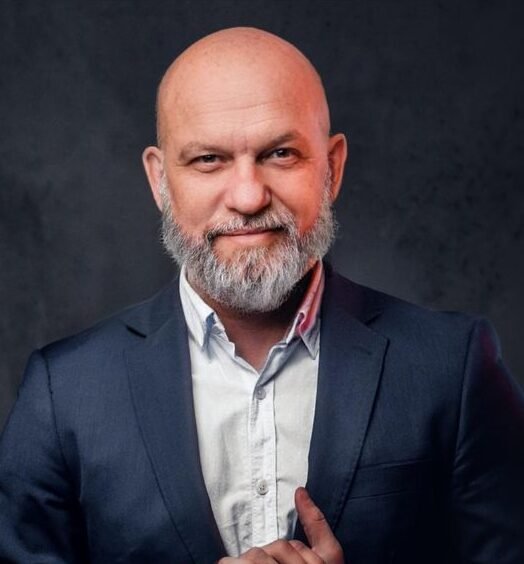 Rene Bennett is a graduate of New Jersey, where he played volleyball and annoyed a lot of professors. Now as Zobuz's Editor, he enjoys writing about delicious BBQ, outrageous style trends and all things Buzz worthy.