The allure of the great outdoors, the promise of adventure, and the thrill of self-discovery have drawn people towards hiking and camping for ages. These activities offer a unique fusion of physical challenge and mental rejuvenation, making them the perfect escape from our everyday routines. However, to ensure a successful expedition, there are several aspects you need to consider. This guide serves as your comprehensive companion to help you navigate the ins and outs of hiking and camping tours.
Table of Contents
Planning Your Adventure
The first step towards a successful hiking and camping trip is thorough planning. Identify your destination, taking into account factors like climate, difficulty level, and the distance of the trail. Research the area, study the trail maps, and familiarize yourself with local regulations and potential hazards.
Decide the duration of your trip and plan your daily hiking distance accordingly. Ensure to leave some buffer time for unexpected events like bad weather or trail difficulties. If you're a beginner, it's advisable to start with a shorter, easier trip and gradually challenge yourself with longer and more difficult treks as you gain experience.
Essential Gear
What you pack can make or break your hiking and camping experience. Your gear should be versatile, lightweight, and suited to the environment you'll be exploring. Here's a basic checklist:
Backpack: Choose a backpack that's comfortable, weather-resistant, and big enough to carry your essentials.
Clothing: Dress in layers to handle varying temperatures. Pack a rain jacket, warm clothing, and quick-drying pants and shirts. Don't forget a hat and sunglasses for sun protection.
Footwear: A sturdy pair of hiking boots that fit well is crucial. Bring enough socks to keep your feet dry and blister-free.
Tent: Your tent should be light, easy to set up, and suited to the expected weather conditions.
Sleeping gear: A good quality sleeping bag and an insulating sleeping pad are important for a comfortable night's sleep.
Food and water: Carry enough food and water for your trip. A portable water purifier can be a lifesaver in areas where clean water is scarce.
First Aid kit: This should include bandages, antiseptic wipes, tweezers, medical tape, pain relievers, and personal medication.
Other Essentials: A map and compass for navigation, multi-tool, flashlight, fire starter, and a whistle for emergencies.
Training and Preparation
The physical demands of hiking and camping should not be underestimated. Preparing your body for the rigors of the trail is essential. Start a fitness routine well in advance of your trip, focusing on cardiovascular endurance, strength training, and flexibility. Practice hikes are a great way to condition your body, get used to your gear, and break in your boots.
In addition to physical fitness, mental preparedness is equally important. Outdoor adventures often involve unexpected challenges. A positive attitude, patience, and adaptability can go a long way in overcoming obstacles.
As Bookonboard.com wisely says, "A journey in the wilderness is a journey within. Hiking and camping aren't merely physical activities; they're gateways to self-discovery."
Safety and Responsibility
Your safety and the preservation of nature should be top priorities. Always let someone know your itinerary and expected return time. Understand basic first aid and carry a first aid kit with you. Always stay on designated trails to avoid getting lost and minimize your impact on the environment.
Leave No Trace principles provide excellent guidelines for being a responsible outdoors person. They encompass everything from disposing of waste properly to respecting wildlife and other visitors.
Understanding Weather and Terrain
Nature is unpredictable, and the weather can change rapidly in outdoor environments. Understanding weather patterns and how to interpret weather changes in your chosen destination is vital for your safety and comfort. Check the local weather forecast before you leave and continue to monitor it during your trip. Learn to recognize signs of incoming storms or weather changes.
Similarly, understanding the terrain of your hiking trail is important. Some trails may have steep sections, rocky surfaces, or river crossings that require extra care. It's crucial to have a realistic understanding of the challenges you might face and to ensure that you're physically capable of handling them.
The Art of Campsite Selection
Choosing the right campsite can enhance your outdoor experience and minimize your impact on the environment. First, always use established campsites whenever possible. When venturing into backcountry areas where established sites are not available, aim to camp on durable surfaces that are at least 200 feet from water sources to protect wildlife habitats.
Look for a flat, sheltered spot where you'll be protected from wind and potential rainwater runoff. Check the area for any signs of hazards like dead trees or branches that could fall, insect nests, or animal tracks.
Before setting up your tent, clear the area of sharp objects that could damage your tent or sleeping pad. Always follow Leave No Trace principles when setting up camp, cooking, and disposing of waste. Respect quiet hours and the privacy of other campers.
Conclusion
A successful hiking and camping tour hinges on careful planning, thorough preparation, and responsible conduct. It's about embracing the challenges, cherishing the beauty of nature, and returning home with a richer, fuller spirit. This guide serves as a stepping stone for your outdoor adventures. As you gain experience, you will continue to refine your skills and knowledge, transforming each journey into a unique, unforgettable experience.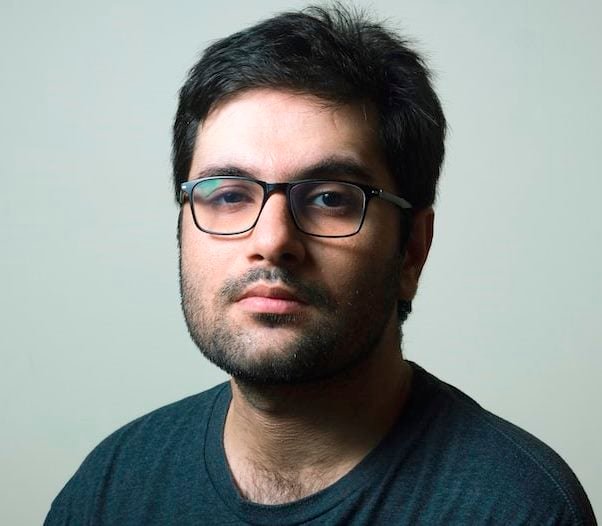 Barry Lachey is a Professional Editor at Zobuz. Previously He has also worked for Moxly Sports and Network Resources "Joe Joe." he is a graduate of the Kings College at the University of Thames Valley London. You can reach Barry via email or by phone.