Apple Maps has been trailing its competitor, Google Maps, in the digital mapping industry for quite some time. However, good things are coming soon for those who utilise Apple Maps. A feature that has been a mainstay of Google Maps for years is now coming to Apple devices with the release of iOS 17. This revision was made to help users transition between the two leading mapping programmes. In this piece, we'll explore the specifics of this update and talk about what it means for people who use Apple Maps.
Table of Contents
Offline Maps Is the New Feature!
The meaning of "offline maps"
Users using offline maps are able to view and explore geographical information even when they are not connected to the internet. If you're travelling internationally or to an area with spotty cellular service, don't worry; you can still use Apple Maps to go where you need to go. Offline maps are a practical answer to connectivity issues and make navigation a breeze for users.
Just how do you use Offline Maps?
Users can prepare to use offline maps by preloading their devices with map data. Street names, landmarks, and locations of interest, as well as other navigational data, are all included. When you have the relevant map data downloaded to your smartphone, you can use it whenever you need it without needing an active data connection.
Pros of Using Maps Offline
With Apple Maps now supporting offline use, users may take use of many new features.
Offline maps make navigation possible even when no data connection is available. Whether you're in the middle of nowhere or on the road with spotty service, Apple Maps will get you where you need to go.
Save money by not having to pay for international data while using offline maps. You can avoid having to maintain an online connection at all times by downloading the maps you'll need in advance of your journey and using them without an internet connection.
Navigating is both quicker and more reliable when you store map data locally on your device. You can now travel without worrying about lost data or waiting for map tiles to load.
The use of offline maps is an excellent way to save battery life on your mobile device. You can use your maps for longer without worrying about wasting your battery because you won't have to rely on a constant data connection.
Apple Maps: Offline Mapping and Its Use
The following are the basic methods to take advantage of Apple Maps' offline capabilities:
Make sure you're running the most up-to-date version of iOS available for your gadget.
Start up Apple's mapping software.
Use the download manager to find the spot you want to save for later use.
Simply navigate to the desired location and tap the "Download" button.
Don't do anything while the map data downloads. Time to download could be affected by factors like area size and upload speed.
After the map has been downloaded, you can use it without an active data connection.
In order to always have the most up-to-date information, it is important to update your offline maps on a regular basis.
Conclusion
Apple Maps will soon be able to catch up to Google Maps thanks to offline support in iOS 17. Users of Apple Maps will reap many benefits from this long-awaited update, including easier access, lower costs, faster speeds, more dependability, and longer battery life. Apple Maps seeks to improve the user experience and meet the demands of travellers by allowing them to navigate without an active internet connection. Apple Maps' offline functionality will be available with the release of iOS 17.
FAQs
Will offline maps require a lot of capacity on my device?
The size of the offline maps you download will vary depending on the location you select. Apple optimises the map data to make sure it only uses an acceptable amount of storage space.
Is it possible to multitask with Apple Maps and other offline apps?
When using Apple Maps offline, can I still utilise other apps or functions on my smartphone at the same time? Offline maps can be used without an active internet connection or any additional software.
When using Apple Maps without an internet connection, can I still get traffic updates in real time?
No, you need access to the internet to get traffic information in real time. While you can use offline maps to get about without an internet connection, you won't have access to real-time details like traffic conditions.
Can I get a complete country or region's worth of maps in one download?
You can indeed download maps for regional or national scales. The greater the region, the more room it will take up on your device, so bear that in mind.
Apple Maps allows users to adjust the zoom level of offline maps?
The amount of capacity on your smartphone is taken into account by Apple Maps when determining the level of detail displayed. You can get more information about specific regions or sites if you like.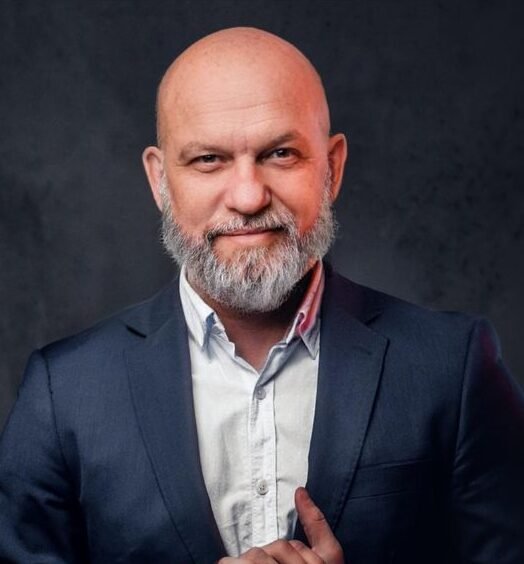 Rene Bennett is a graduate of New Jersey, where he played volleyball and annoyed a lot of professors. Now as Zobuz's Editor, he enjoys writing about delicious BBQ, outrageous style trends and all things Buzz worthy.