WordPress has been a go-to for many people, companies, and blogs wishing to build a website or publish material online as the web has evolved. However, many customers are upset because of their latest AI addition, a creative tool. This essay will discuss the criticisms levelled at this innovative tool and why its use should be approached with caution. We'll discuss its restrictions, hazards, and the value of retaining human agency in the content creation process.
Table of Contents
Content Generation Beyond the Capabilities of Generative AI
Lack of Human Creativity in AI
The purpose of generative AI tools like WordPress's is to streamline the writing process through automation. While this has some encouraging implications, it also raises questions regarding the genuineness and originality of the created information. Critical thinking, the ability to draw on one's own experiences, and the ability to convey one's emotions are all missing in AI. We run the risk of losing the distinct perspectives and voices that make content truly fascinating if we rely only on AI-generated material.
Disconnection from Humanity
Human-made content creates an emotional bond between author and reader. It chimes with the way they've been thinking and feeling. However, generative AI cannot empathise with or understand its target audience. The final product risks coming off as robotic, indifferent, and distant. The lack of a true connection leads to a subpar experience for the user.
The Dangers of Overusing Predictive Technology
Misrepresentation and Falsehoods
The output of generative AI technologies is highly dependent on existing data. This is important since it means that any biases or mistakes in the training data will be carried over into the created content. False information has the potential to confuse audiences, ruin credibility, and propagate disinformation. It can be difficult to fulfil our duty as content consumers when relying on content generated by AI, as this type of content cannot be fact-checked or verified by humans.
Unintended Repercussions and Impure Applications
Unintended effects and misuse of AI-powered content development are possible. Without proper management and monitoring, unscrupulous actors could use generative AI technologies to spread false information. The effects of this on people, businesses, and society as a whole might be devastating. To lessen these dangers, prudent action and well-defined ethical rules are required.
Protecting Individuality and Originality in Humans
The Importance of Human Knowledge
Artificial intelligence (AI) can be a useful tool for content creators, but it will never be able to fully replace human authors and artists. The perspective, originality, and critical thinking that come with human competence cannot be reproduced by AI. Human writers should be valued and supported so that originality and high quality can be maintained throughout the writing process. The best results can be achieved through a combination of AI and human effort, rather than sole dependence on AI.
Improved human-AI cooperation
Artificial intelligence (AI) can be a helpful tool for human authors when applied properly. It can facilitate the automation of routine processes, propose enhancements, and offer insights. However, a balance between automated processes and human oversight is necessary. Human writers should keep steering the creative process and use AI as an aid, not a replacement.
Conclusion
The new generative AI tool in WordPress is appealing at first appearance, but it has serious drawbacks and potential security issues. When it comes to developing relevant and compelling content, the human touch, connection, and critical thinking are essential ingredients that AI-generated material lacks. It is essential to value and encourage human knowledge in order to sustain authenticity, creativity, and trustworthiness in content creation. By combining human ingenuity with AI support, we can maximise the benefits of modern tools without losing sight of what makes material genuinely priceless.
FAQs
Can we expect to see a complete replacement of human writers by AI?
False, the goal of AI development is not to displace human authors. It can help, but it can't fully replace humans when it comes to content development, which is why we still need them.
Can we have faith in AI-generated content?
We need to proceed with caution when dealing with AI-generated content. There is a potential for errors, biases, and erroneous conclusions because of its reliance on training data. Verifying information and having a human check it over is crucial.
How can AI and human writers work together?
Human writers can work with AI by employing it as a helpful resource. The creative process can be left in the hands of people while AI handles mundane chores like suggesting improvements and providing insights.
What are the potential dangers of AI-created media?
Inaccuracy, misrepresentation, unforeseen repercussions, and unethical use are some of the dangers associated with AI-generated material. To reduce the likelihood of these negative outcomes, strict ethical norms and close supervision are required.
What makes human creativity so vital to the content creation process?
The creative process of humans is what gives content its own flavour, depth, and emotional resonance. As a result, you may write about things that really matter to you and your readers will connect with on a much deeper level.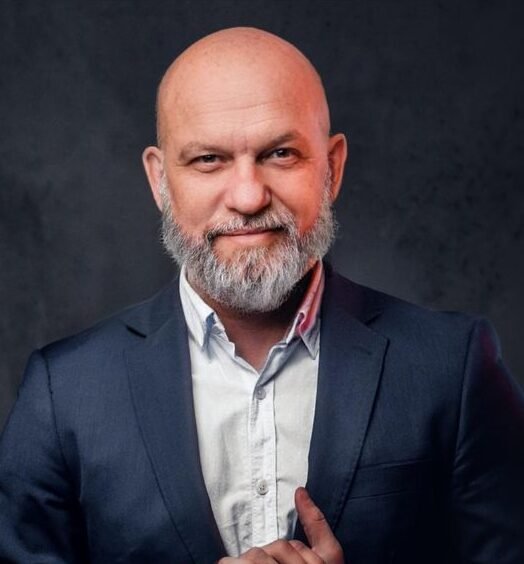 Rene Bennett is a graduate of New Jersey, where he played volleyball and annoyed a lot of professors. Now as Zobuz's Editor, he enjoys writing about delicious BBQ, outrageous style trends and all things Buzz worthy.