Apple's Vision Pro virtual reality and augmented reality headset is the latest ground-breaking development in the company's history of technological breakthroughs. This cutting-edge technology may well usher in a new era in our experience of and engagement with augmented and virtual realities. The features, characteristics, and potential influence of Apple's Vision Pro on numerous industries will all be discussed in detail here.
Table of Contents
The Vision Pro Revealed
The Future of Immersive Technology
The Vision Pro from Apple is an attempt to push the limits of virtual reality. This headset will take its users to a world where virtual and real elements coexist in flawless harmony thanks to its VR and AR capabilities. Apple's dedication to providing premium experiences is on full display with the Vision Pro's layout and functionality.
Dual-Screen Technology, the Highest-Quality Visuals
Apple's cutting-edge dual-screen technology is the brains behind the Vision Pro. The breathtaking visual experience and unprecedented realism are made possible by the headset's use of high-resolution screens for each eye. Colours are vivid, details are crisp, and the range of vision is expansive, all of which contribute to a convincing virtual experience.
Capabilities for Advanced Sensing and Monitoring
The Vision Pro has high-end sensing and tracking features to better serve the user. The headset's array of sensors allows it to precisely monitor head motion and gestures. These include accelerometers, gyroscopes, and depth detectors. This allows for natural, intuitive, and lifelike interaction with virtual objects.
Spatial Sound for Enveloping Environments
The Vision Pro continues Apple's tradition of emphasising high-quality sound. The headset's spatial audio technology correctly simulates the location of sound sources in three-dimensional space to produce a truly immersive listening experience. As a result, users will have an enhanced sense of realism and immersion as they are able to localise the source of various noises.
Stylish Look, Relaxed Fit
The Vision Pro reflects Apple's commitment to creating products with a focus on both form and function. The headset's sleek and minimalist design makes it comfortable to wear for long periods of time. Because of its adjustable headband and soft facial padding, the Vision Pro may be worn for long periods of time in a variety of settings.
Prospective Uses
Recreation and Amusement
The Vision Pro may well revolutionise the gaming and media business. Players can experience games with greater realism and engagement than ever before thanks to its immersive features. The headset also ushers in a new era of interactive storytelling, virtual concerts, and fully submerging film experiences.
Schooling and Instruction
The Vision Pro has the potential to completely change the way that schools operate and how kids learn. Providing students with virtual environments that mimic real-world scenarios can help them gain a deeper comprehension of and better retain information. The headset can also be used for remote training programmes, expanding one's access to education and professional development to all corners of the globe.
Medical Care and Treatment
The Vision Pro could revolutionise the medical field. The headset can help doctors make sense of complex medical data for better diagnosis and treatment. The use of VR simulations in therapy has the potential to aid patients in coping with symptoms such as pain, anxiety, and phobias. The Vision Pro has the potential to revolutionise healthcare and lead to better results for patients.
Conclusion
The news that Apple is developing a virtual reality and augmented reality headset, called Vision Pro, has generated interest across several sectors. The Vision Pro's cutting-edge technologies, immersive capability, and stylish design have the potential to revolutionise the way we engage with AR and VR. The potential uses of this technology are numerous and exciting, spanning from gaming and entertainment to education and healthcare. We eagerly await the formal release of the Vision Pro and the fantastic experiences it will bring as Apple continues to push the boundaries of technology.
FAQs
When does Apple plan to launch the Vision Pro VR/AR headset?
The Vision Pro headset from Apple has not been given a firm release date as of yet, thus A1 is correct. However, it is projected to be accessible within the next year based on industry conjecture and recent product introductions.
Can I use the Vision Pro with my other Apple products?
The Vision Pro was created by Apple to work with other Apple products, therefore the answer to your second question is yes.
Can the Vision Pro be connected to a home gaming system?
While it's unclear at this time how exactly Apple plans to integrate with game consoles, we can expect an engaging gaming experience.
The Vision Pro headset will retail for what?
Apple has not yet announced the Vision Pro headset's cost. The price will most likely be published in the weeks leading up to the product's launch.
Will the Vision Pro be compatible with apps developed by other companies?
Since Apple has a track record of encouraging third-party software creation, it stands to reason that the Vision Pro will feature an extensive library of content developed by Apple and independent programmers.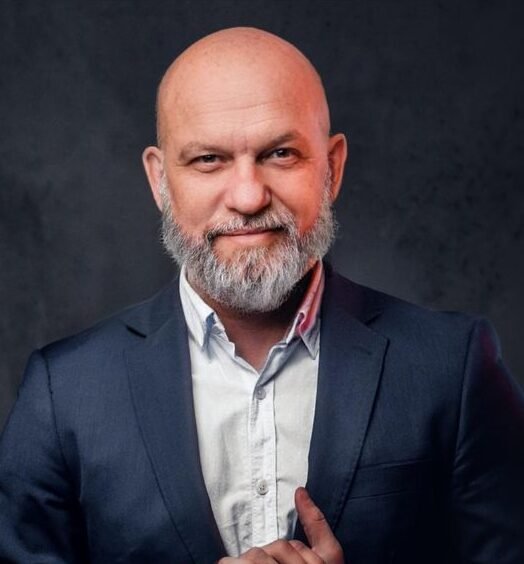 Rene Bennett is a graduate of New Jersey, where he played volleyball and annoyed a lot of professors. Now as Zobuz's Editor, he enjoys writing about delicious BBQ, outrageous style trends and all things Buzz worthy.