Do you wish you could test the newest features of iOS 17 before it's released to the public? What good fortune! In this detailed tutorial, we'll show you how to update your iPhone to the beta version of iOS 17. We've laid out a detailed guide so you can test out all the new functions and give Apple your honest opinion. Okay, let's just jump right in.
Table of Contents
1. Make Sure Your Gear Is Compatible
It's important to check your iPhone's compatibility with iOS 17 before beginning the beta download. With each beta version, Apple normally announces which devices are compatible. Check the iOS developer portal or the Apple website to see if your specific iPhone model may participate in the beta testing phase.
2. Make sure you regularly back up your iPhone
It is highly recommended that you back up your iPhone before installing any beta software. While beta releases tend to be reliable, occasionally problems happen. Here are the easy procedures to take when making a backup:
Get your iPhone linked up to a reliable wireless network.
To change your Apple ID, open the Settings menu.
Select "iCloud," then "iCloud Backup," from the menu that appears.
Select "Back Up Now" and be patient as your backup is created.
3. Join Apple's beta software testing community.
You'll need to join the Apple Beta Software Programme in order to get your hands on the iOS 17 beta. To set up your iPhone, do the following:
To access the Apple Beta Software Programme, fire up your browser of choice and go on over to the official site.
Enter your Apple ID and password. Make an Apple ID if you don't already have one.
Please review the Agreement and click Accept to continue.
To enrol your iPhone, go to the "iOS" section and then press "Enrol Your Device."
The profile should be downloaded and installed when prompted. By enabling this profile, your device will be able to access beta software.
4. Get the iOS 17 beta and set it up on your device.
You can install the beta version of iOS 17 once you've registered your device. Just do what I say:
Select "Settings" from the iPhone's menu.
Navigate to "General" and then "Software Update."
You'll be prompted to update to iOS 17 beta if and when it becomes available.
If prompted, enter your passcode before tapping the "Download and Install" button.
Upon completion of the download, select "Install Now."

The update may require a device restart, so please be patient while it installs. Always have an available power source and a full battery when using your iPhone.
5. Check Out the Latest Updates
Congratulations! Congratulations, your iPhone now runs iOS 17, the beta version. The moment has come to investigate the brand-new functions available in this release. Some highlights are as follows:
Home Page: All New Layout
With the new iOS 17 beta, you may customise the look and feel of your iPhone's home screen. You may personalise your app's look and feel by adding widgets and making new layouts.
Security and Privacy Improvements
With iOS 17, Apple remains committed to protecting the privacy and security of its customers. Transparency in app tracking, privacy reports, and security upgrades are just some of the new features.
Mode de Foci
By limiting interruptions based on the tasks you've set for yourself or the time of day, Focus Mode allows you to maintain concentration. You can concentrate on the tasks at hand with fewer interruptions.
Live Text in
Live Text gives you unprecedented control over how your photo captions respond to user input. You may now use photos as a source for copy-and-pasting, looking up definitions, and even making phone calls. It completely changes the game in terms of efficiency and comfort.
Improvements to FaceTime
Among iOS 17's many improvements, FaceTime now supports spatial audio, a grid view, and a portrait orientation. Experience more lifelike video calls and lively chats with loved ones.
Don't forget to rate and review Apple!
As a beta tester, your thoughts will be used to make iOS 17 even better for everyone. Use the Feedback Assistant app to report any issues or offer recommendations. Before iOS 17 is released to the public, your feedback can help make it even better.
Conclusion
If you possess an iPhone, you can get early access to the newest features by installing the iOS 17 beta. You can securely install the beta version and try out all of its new features by following our detailed instructions. Don't forget to give Apple your comments, as it will be used to refine iOS 17 before it's released.
FAQs
Is it risky to update to the beta version of iOS 17?
To get user input and make necessary changes before the final release, Apple does indeed make available "beta" versions. Installing beta software on a secondary device or making a backup of your data is a good idea in case of errors or incompatibilities.
Can I return to a previous, stable iOS version after using the iOS 17 beta?
Getting back to a previous, stable iOS version is possible. However, you'll need to restore your iPhone in iTunes or Finder, which will delete all of your data. Have a recent backup on hand before attempting a downgrade.
How long will I be able to test the public beta of iOS 17 on my iPhone?
Apple is known for releasing numerous betas before the final version is released. Until the final release is made available, the beta version can be used. After Apple formally releases iOS 17, you can update to the latest version without worrying about losing any of your information.
What devices are compatible with Apple's Beta Software Programme?
The answer is yes—iPhones, iPads, Macs, and Apple TVs may all participate in the Apple Beta Software Programme. However, not all devices can receive beta updates, so make sure yours qualifies before signing up.
What happens to my iPhone's warranty if I update to the beta version of iOS 17?
Your iPhone's warranty will not be voided if you choose to use beta software. Keep in mind that beta software is not as stable as the final product, and that Apple does not offer assistance with problems that are unique to beta releases.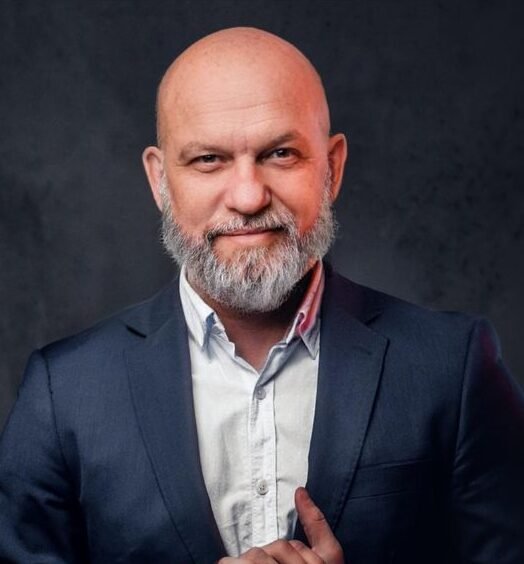 Rene Bennett is a graduate of New Jersey, where he played volleyball and annoyed a lot of professors. Now as Zobuz's Editor, he enjoys writing about delicious BBQ, outrageous style trends and all things Buzz worthy.