Are you feeling at risk of an IRS audit?
In recent years, the IRS stirred up problems for many individuals and businesses. Through these audits, the IRS targeted many high risks. Many smaller businesses, high-net-worth individuals, and cryptocurrency traders felt the pain when the IRS audited them.
Are you facing an audit from the IRS? Do you want to know what to do next?
We want to give you assistance. If you want to consult with an IRS audit lawyer, here are a few tips you should keep in mind. Remember that their experience can keep you from further issues. Read on to see how.
When You Are Estate Planning
When it comes to estate planning, hiring an IRS audit lawyer may be necessary. An audit lawyer will be instrumental if the estate expects an extensive or detailed review by the Internal Revenue Service (IRS). An audit lawyer can help to ensure that the estate is properly prepared and that all necessary documents are gathered.
A lawyer will also be able to review the estate's tax situation before it is submitted to the IRS for review. This can be especially important for larger estates, as the risk of errors or misunderstandings is much higher. An attorney can help to streamline the process, ensuring that the IRS's analysis is as fair as possible.
Additionally, an audit lawyer will be needed to represent the estate if it is audited, or if the estate's representatives are asked for additional information. The audit lawyer can help to ensure that the estate's lawfulness is maintained and that the applicable tax laws and regulations are being followed.
Starting a Business
Hiring an IRS audit attorney when starting a business is essential. An audit lawyer can help you ensure you file the necessary paperwork correctly, as errors with paperwork can lead to costly fines or continued audit cycles. Furthermore, the IRS tends to target new business owners, making it especially important to comply with federal tax codes.
An audit lawyer can also advise you on which type of business organization would benefit your new business the most, from determining the difference between a C-Corp and S-Corp to offering insight on implementing a retirement plan.
If You Have Tax Disputes
When it comes to tax disputes, it is important to know when to hire an IRS audit lawyer. Before taking action, taxpayers should assess whether their dispute is best handled by themselves or an attorney. If the dispute is incredibly complex, involves multiple years of returns, or penalties and interest are already owed, it is highly advisable to hire a tax attorney near me to assist.
Additionally, IRS audit lawyers have the legal competency required to gather evidence, prepare documents, and represent a taxpayer's case if it gets to court. They can also act as a communication mediator between a taxpayer and the IRS to ensure everything is done according to regulations.
Above all, an IRS audit lawyer can offer valuable expertise to a taxpayer facing a tax dispute and help them reach the best possible resolution.
Hire an IRS Audit Lawyer
If you are being audited by the IRS or know that you will be soon, it is best to hire a professional who understands the law. IRS audit lawyers have the training and experience to handle your audit with care and ensure the best possible results.
Take the first step today and contact an IRS audit lawyer to help you navigate the audit process.
Found this interesting? Read the rest of our blog and learn more!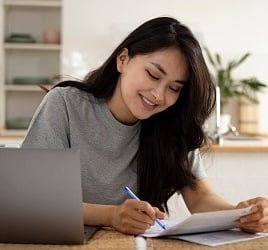 Amanda Byers is a graduate of Columbia, where she played volleyball and annoyed a lot of professors. Now as Zobuz's entertainment and Lifestyle Editor, she enjoys writing about delicious BBQ, outrageous style trends and all things Buzz worthy.