Asbestos is the common cause of mesothelioma. This aggressive form of cancer can severely impact a person's lifestyle. Due to reckless exposure by companies in their workplace, they're often held accountable through lawsuits, and they even have to pay the price even if they come bankrupt.
As there have been cases of asbestos companies going bankrupt over the past few years, trust funds have come into being. The purpose of these trust funds is to compensate for all asbestos claims. So how do these trust funds work, and what do you have to do to access them? Find out more below:
1. Who Is Eligible For A Trust Fund Claim?
Anyone exposed to asbestos and develops mesothelioma or other asbestos-related conditions is eligible for the claim. These include employees working at asbestos companies, workers who used asbestos tools, and family members who got second-hand exposure. It has family members who lost a loved one due to asbestos exposure.
The value of each claim varies. Some trust claims can hit approximately $1.2 million depending on the value of their claim. However, most trust funds often pay six figures. They work out a percentage suitable to the circumstances and is plenty to cover their expenses.
2. What Impacts A Trust Fund Compensation?
Like any trust fund, asbestos trust funds work by considering several factors. These factors help them determine the median value of the total expenditure and assign a percentage value. It ensures that the compensation is fair and plenty and won't put the trust fund in a deficit without paying all the claims:
The Type of Asbestos-Related Disease. Asbestos can cause many different types of cancers. The plaintiff may have mesothelioma, ovarian cancer, or even lung cancer. This helps the trust fund gauge the expenses the plaintiff will have to face for treatment. It also allows them to know the extent of their company's damage and calculate a reasonable value.
The Initial Payment Schedule. Asbestos trust funds have claim values assigned to each asbestos disease. These are called schedules. These values depend on the total amount of compensation companies paid before filing for bankruptcy.
The Evidence Lined Up. If a plaintiff uses an attorney to submit their case, they may have extensive paperwork. It includes a plethora of evidence, including when a doctor diagnosed the illness to its current standing. In such circumstances reviewing the case is very important to ensure the plaintiff gets their due.
3. How Do You File An Asbestos Trust Fund Claim?
Imploring the legal system entails you need to follow specific guidelines. You can't arbitrarily submit a case without making sure you match the set criteria. A good mesothelioma lawyer will help you work out a good strategy. So don't try to tackle this delicate legal work on your own, but handle it properly through the instructions below:
Meet The Criteria. Every trust fund has a particular set of criteria. You need to meet them if you wish to file your claim. Relevant information that you need on these trust funds is present online. However, the bottom line in most cases is that you're able to prove the severity of your cancer.
It would help to mention when you first got exposed to asbestos and where. It would help if you had all your diagnosis paperwork available, citing the products you faced. The last criteria fall on the lawyer to submit your claim according to the statute of limitations. That is the maximum time you can file a legal case unique to every state and situation.
Collect Your Evidence. You will need to work closely with your attorney to collect all relevant evidence to your claim. These include your diagnoses, including all relevant pathology reports, image scans, and doctor's notes. Physicians generally make statements when they're confirming a diagnosis.
Your doctor will write on your health chart if you have mesothelioma cancer. This statement also stands as proof. Include them on the list if you have affidavits or employment records that can prove where you worked and got exposed. The final piece proves how deeply asbestos impacted your system and how grave cancer has become.
Submit Your Claim. Once you have all the documents you need, submission is the final step. Your attorney will file the claim for you. Some companies prefer you email them, while others require you to mail the claim. After your claim successfully reaches the trust fund company, they will review your case. There are two ways in which a review takes place these are as follows:
Expedited Review. It comes under expedited review when the trust fund company administration groups your claims with other similar cases. This process is fast and smooth and helps the trust fund calculate the rightful monetary value faster. In a few months or even shorter time, you get your money.
Individual Review. If your case goes for an individual review, it will require more time than an expedited review. A trust fund needs to go through every element of your claim, including studying the evidence. They need to know how extensive your disease is and how many dependent family members you may leave behind. After a successful review, there's a chance you may get a higher or a lower value than the usual amount.
4. What Makes An Asbestos-Related Claim Different From Other Claims?
Unlike other mesothelioma cases, asbestos trust fund claims are not lawsuits. Instead, these are legal options for the victims. The purpose of these trust funds is to compensate anyone affected by asbestos products.
Lawsuit compensations are achieved through two legal methods. Either the plaintiff files for a mesothelioma settlement or goes to trial by jury. Asbestos companies who file for bankruptcy are safe from asbestos lawsuits. Instead, they handle all their claims through the trust fund.
5. What Are Some Legal Terms That Can Help Your Claim?
While filing a case, it's a good idea to know all legal terms that play a part. This ensures you know what you're doing without messing up your chances.
Statute of Limitations. These are maximum deadlines beyond which your case becomes redundant. Every trust fund and the state has its statute of limitations. The general timeline runs two to three years after the diagnosis.
Multiple Claims and Lawsuits. You may be allowed to file a trust fund claim and an asbestos lawsuit simultaneously. However, your records need to reflect the number of claims you've filed.
Setoffs. If you receive a payment, the company or the defendant has a right to deduct some cost from the amount you got awarded. These depend on the state.
Wrap Up
As you go for an asbestos claim, you need to know what options lie in store for you. Plaintiffs have three legal routes when it comes to compensation. While two of them are lawsuits, one is direct payment. Trust funds came into being after companies went bankrupt.
They operate by fixing amounts to schedules and reviewing claims for expenses. With the help of a lawyer, you can easily submit a case and get your fair due. So if you're diagnosed with mesothelioma, you don't have to fight your battle alone. There are options for you to tap into and access your rights reasonably.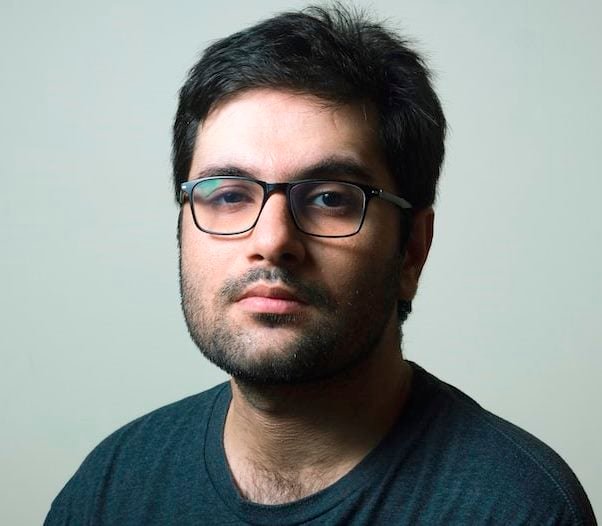 Barry Lachey is a Professional Editor at Zobuz. Previously He has also worked for Moxly Sports and Network Resources "Joe Joe." he is a graduate of the Kings College at the University of Thames Valley London. You can reach Barry via email or by phone.