Online shopping has made buying auto parts more convenient than ever. With a few clicks, you can browse a vast selection of parts and deliver them to your doorstep. However, when purchasing auto parts online, it's crucial to consider warranties. A warranty can provide peace of mind and protection for your investment. This article explores what you should look for when buying online auto parts and how to evaluate warranties effectively.
1. Warranty Coverage Duration
The first aspect to consider is the duration of the warranty. Auto parts warranties can vary widely, ranging from a few months to several years. More extended warranties typically suggest that the manufacturer has faith in the quality & durability of their product. However, the duration should align with your expectations for how long you plan to keep and use the part.
2. Warranty Terms and Conditions
Read the terms and conditions of the warranty carefully. Pay attention to any restrictions or requirements. Some warranties may require professional installation by a certified mechanic to remain valid. Failure to follow these conditions may void the warranty.
3. Types of Warranties
There are several types of warranties you may encounter when buying auto parts online:
Manufacturer's Warranty: This is typically the most comprehensive type of warranty. This warranty pertains to faults in materials and craftsmanship for a designated duration. Be sure to check if the warranty covers the entire part or only specific components.
Limited Lifetime Warranty: This warranty covers the part for as long as you own the vehicle. However, it may have limitations, such as excluding wear and tear or damage from accidents.
Extended Warranty: Some sellers offer extended warranties for an additional fee. Consider whether the extra coverage is worth the cost, especially if the part already has a standard warranty.
Return Policy: While not a warranty per se, it's essential to understand the seller's return policy. A generous return policy can be a safety net if you receive a defective part.
4. Coverage Exclusions
Examine what is not covered by the warranty. Most warranties exclude normal wear and tear, damage from accidents, and improper installation or use. Understanding these exclusions helps manage your expectations regarding warranty coverage.
5. Transferability
Check whether the warranty is transferable to a new owner if you sell your vehicle. A transferable warranty can be an attractive selling point when you decide to part with your car.
6. Manufacturer Reputation
Examine the reputation of the manufacturer or brand offering the warranty. A well-established and reputable manufacturer will likely honour their warranty commitments promptly and fairly.
7. Customer Reviews and Feedback
Take the time to peruse reviews and feedback from other customers who have acquired the exact auto part and navigated the warranty process. Their firsthand experiences can offer valuable insights into how the manufacturer or seller handles warranty claims.
8. Local Service Centers
If the warranty requires professional installation or service, ensure authorised service centres or mechanics in your area can perform the required work. This can save you time and potential hassles if you need warranty service.
9. Keep Documentation
Keep all documentation related to your purchase and warranty, including receipts, invoices, and warranty certificates. These documents are crucial when making a warranty claim.
10. Warranty Registration
Some warranties may require registering your purchase online or through other means to activate the warranty. Take notice of this step if it's necessary.
Conclusion
When buying online auto parts, carefully evaluate the warranty. Consider factors such as warranty duration, terms and conditions, coverage exclusions, and the reputation of the manufacturer or seller. Understanding the warranty and its limitations can help you make an informed judgment and ensure that your vehicle's auto parts purchase comes with the protection you need.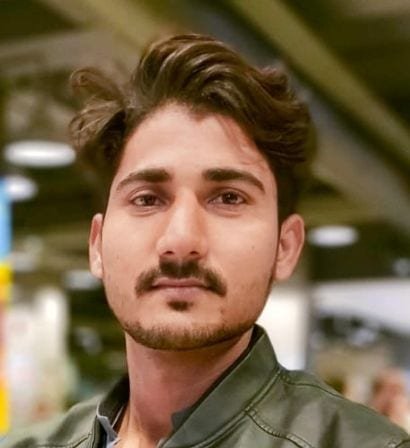 Arman Ali, respects both business and technology. He enjoys writing about new business and technical developments. He has previously written content for numerous SaaS and IT organizations. He also enjoys reading about emerging technical trends and advances.