In the contemporary landscape of organisational success, optimising employee performance is paramount. However, achieving this goal involves more than just standard evaluation methods; it requires a nuanced approach. In this article, you will delve into the transformative potential of employee performance management software, exploring how it analyses and compares the behaviours of model employees to the rest of an organisation.
The Evolution of Employee Performance Management
Employee performance management has evolved significantly over the years. Traditional methods, such as annual reviews, often fall short of providing real-time insights and actionable data. Enter employee performance management software, a game-changer in this arena:
Real-time Assessment: These software solutions offer continuous assessment, providing organisations with up-to-the-minute insights into employee performance.
Data-Driven Decisions: By harnessing data analytics, these platforms enable organisations to make decisions based on objective criteria rather than subjective judgments.
Understanding Model Employees: The Ideal Benchmark
Model employees represent the gold standard within an organisation. They consistently exhibit behaviours and attributes that drive success. Employee performance management software helps identify and define these model employees, setting a benchmark for others to follow:
Behavioural Analysis: By monitoring the actions, behaviours, and habits of model employees, organisations can pinpoint the traits that lead to success.
Objective Comparisons: These software platforms allow for objective comparisons between model employees and the wider workforce, highlighting areas for improvement.
Identifying Performance Gaps: The Path to Growth
One of the primary functions of performance management software is to identify performance gaps within the organisation:
Data-Backed Insights: These solutions provide data-backed insights into areas where employees may be falling short of the model employee benchmark.
Tailored Development Plans: Armed with this information, organisations can create tailored development plans for employees, focusing on specific skills and behaviours that need improvement.
Nurturing Talent: The Role of Feedback
Employee feedback is a cornerstone of effective performance management. Software platforms facilitate this process in several ways:
360-Degree Feedback: These platforms enable comprehensive feedback collection from peers, managers, and subordinates, providing a holistic view of an employee's performance.
Timely Feedback: Timely feedback is crucial for improvement. Performance management software ensures that feedback is delivered promptly, allowing employees to make necessary adjustments.
Driving Organisational Alignment: A Common Goal
In an organisation, alignment is key. Performance management software fosters alignment by:
Setting Clear Objectives: These platforms help define clear objectives and expectations, ensuring that all employees understand their roles and responsibilities.
Monitoring Progress: By monitoring progress towards these objectives, organisations can ensure that everyone is moving in the same direction.
The Human Element: Balancing Technology and Empathy
While performance management software is a technological marvel, it should be complemented by empathy and human interaction:
Coaching and Support: Managers play a vital role in providing coaching and support to employees. The software can highlight areas for improvement, but human guidance is invaluable.
Recognition and Motivation: Personal recognition and motivation go a long way in driving performance. Managers should acknowledge and celebrate achievements, fostering a positive work environment.
In conclusion, employee performance management software is a transformative tool that has redefined the way organisations assess and improve employee performance. By analysing and comparing the behaviours of model employees to the broader workforce, these platforms provide invaluable insights, identify performance gaps, and drive organisational alignment. However, it's crucial to remember that while technology can provide data and analysis, the human element of coaching, support, and motivation remains essential for nurturing talent and achieving sustained success. In this dynamic interplay between technology and empathy, organisations can use the full potential of their workforce and drive towards greater heights of excellence.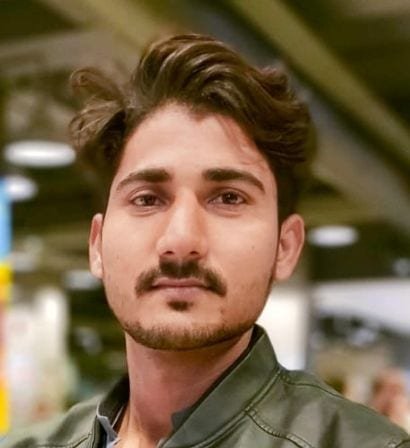 Arman Ali, respects both business and technology. He enjoys writing about new business and technical developments. He has previously written content for numerous SaaS and IT organizations. He also enjoys reading about emerging technical trends and advances.