Do you want to improve your career prospects and work-life balance? Becoming an electrician might be the right choice for you. Electricians use their expertise to make things run smoothly every day while gaining a lot of respect and a healthy salary.
However, becoming an electrician can be hard. There's no denying it. It takes a while to learn all the concepts and how things work. Becoming an electrician can seem impossible, but with the right guidance, you can make it a reality.
If you want the inside scoop on becoming an electrician and want the truth behind how hard it is, then read on. We've got all the info you need and the answer to "Is becoming an electrician hard?"
Educational Requirements
Becoming an electrician is hard work. It requires dedication and focus that not everyone possesses. To become an electrician, the educational requirements include the following:
High School Diploma or Equivalent
Becoming an electrician is a challenging job, but it isn't impossible. A high school diploma or equivalent is the first step in becoming an electrician. Many technical and community colleges offer electrician apprenticeship preparation courses.
The courses will give you an overview of the skills and knowledge you'll need to get certified. It's important to remember that becoming an electrician requires specialized training.
Vocational or Technical School
Vocational programs teach electrical theories and give students hands-on experience. Plus, students don't have to spend four years revamping their degrees and preparing for career advancement.
Instead, it involves specialized training that can easily be completed in a few short years. Electricians who finish their training and get their licenses are very valuable and can make a good living.
So, if you're looking into becoming a certified electrician, think about attending a vocational or technical school. The right combination of education and practical experience can help you succeed in a very competitive industry.
Licensing and Certification
Becoming an electrician is hard, but you can make it easier on yourself if you know what licenses and certifications you need. On the state level, almost all states require electricians to either obtain a license or a certificate of fitness. This depends on the type of work they are performing.
To get a license, you usually have to pass an exam that tests what you've learned in trade school or an apprenticeship program. Then, electricians need to keep up with safety standards by taking courses that are specific to the material they work with.
They must also show that they are skilled or certified in areas that aren't always related to their trade, such as safety in the workplace. All of these requirements give electricians an opportunity to show an increased skill level and are designed to keep them safe.
On-the-Job Challenges
Becoming an electrician can be a difficult path to take, but there are rewards for doing so. On the job challenges of an electrician can be daunting, however, depending on the situation. The following are the most common job challenges of electricians:
Physical Demands
People who want to become electricians need to have a certain amount of physical strength because of the work they will have to do. Electricians need to be able to safely lift, carry, and maneuver electrical components and tools.
They must also have enough strength, balance, and agility to access hard-to-reach areas. To connect wires and cables, map electrical wiring, and move through tight spaces, you will need to have good manual dexterity.
Endurance and stamina will be needed for prolonged periods of bending, kneeling, and climbing. There is also potential exposure to hazardous conditions and extreme temperatures. Becoming an electrician can be hard if you don't have the right combination of the following:
technical knowledge
physical strength
fine motor skills
stamina
The ultimate guide gives people the important information they need to know to get started.
Safety Challenges
Becoming an electrician is hard. Safety is of paramount importance when handling electricity. As someone who wants to become an electrician, it's important to know how dangerous it can be to work with electricity. To become an electrician, you need to learn how to connect and work with electrical wiring and parts in a technical way.
You also need to be aware of and adhere to strict safety protocols and guidelines that help to protect you, your coworkers, and those around you. As an electrician, you need to be able to identify potential risks, such as:
water infiltration
dangerous temperatures
combustible materials
You must also understand how to use and maintain specialized tools and safety equipment properly. Understanding and following the National Electrical Code is crucial. To become an electrician, you need to know about these kinds of safety problems and be able to deal with them in the right way.
Problem-Solving
Electrician jobs are hard. The amount of problem-solving that a successful electrician requires is substantial.
First, it's important to know how electricity works and what its properties and parts are. These things can be measured and compared. This allows the electrician to know when a problem may be a safety hazard requiring additional precautions.
Then, the electrician must be a good listener, as they often must assess a situation and ask questions to draw out the underlying problem. In some situations, the electrician needs to know how to use and apply a wide range of tools and methods to find and fix the problem.
Long Hours
Becoming an electrician is no small feat. It typically involves long hours and grueling work, which is why it's important to go into this kind of job with full knowledge and the right attitude.
Long hours are certainly part of the electrician lifestyle; however, it's important to remember that the majority of jobs are completed during the day. A professional electrician's working hours can last up to twelve hours a day, and it's not uncommon for electricians to work on weekends should a project arise.
Having a flexible schedule is key, and it's important for electricians to stay on top of their tasks, even if they are working long hours. With proper training and the right attitude, an aspiring electrician can truly succeed and thrive in the world of electrical work.
Job Market and Career Opportunities
There are an array of career opportunities available to electricians. From installing residential and commercial wiring systems to dealing with industrial electrical systems.
With the right trade and technical skills, electricians can work on innovative projects and earn more. Electricians need education, experience, certifications, and licenses to work in this field. With dedication and hard work, electricians can become highly sought-after in the job market and set up a lucrative and secure future.
The Rewards of Becoming an Electrician
Yes, becoming an electrician is hard, but the rewards of becoming an electrician are worth the hard work and dedication. This includes the following:
Job Security
Once you decide to work hard and get your qualifications, electricians have some of the most secure jobs in the trades industry. More and more people are finding a job as electricians because technology is getting better and better, and people want good work.
Job security is a major benefit of choosing a career in the trades, and as an electrician, you know that your skills are in constant demand.
Diverse Career Paths
Becoming an electrician is hard but certainly not impossible. There is a vast number of electrician careers available to someone interested in the field. A diversified career path in the industry can include not only working as an electrician but also within the industry in different roles.
Even people who want to be journeyman electricians can benefit from getting a certification or degree. Armed with the right tools and education, a career in the field of electricity can be an exciting and rewarding experience.
Job Satisfaction
Becoming an electrician can be hard work, but the ultimate job satisfaction can make it worth the hassle. Working in areas like residential, industrial, and commercial can give you a wide range of tasks to do. This is while still ensuring the security and quality of all electrical work.
Working with customers who need a trustworthy electrician can give job satisfaction. For people who are up to the task, becoming an electrician can be a rewarding career choice. The pay can be good, and it's satisfying to finish tasks that are hard.
Marketing: Crucial Consideration
By utilizing modern marketing techniques such as email campaigns, social media, and online ads, electricians can reach out to customers across a wide variety of channels. This can make the process of obtaining work through referrals, walk-ins, and leads much easier, as these sources will already know who they are and what services they provide.
If you're aiming to expand your reach, having a website is not enough. It is crucial to optimize your website for search engines (SEO) to gain a wider audience. To get the best possible results for your electrical services, consider partnering with a local electrician SEO at binaryglyph.com.
An Answer to "Is Becoming an Electrician Hard?"
So, is becoming an electrician hard?
The world of electricians has vast possibilities for a great career and a bright future. Becoming an electrician can be difficult, but with the right resources and dedication, a rewarding career awaits.
Looking to start a new career as an electrician? Visit our website for more detailed instructions and resources.
For more informative topics, check out the rest of our site!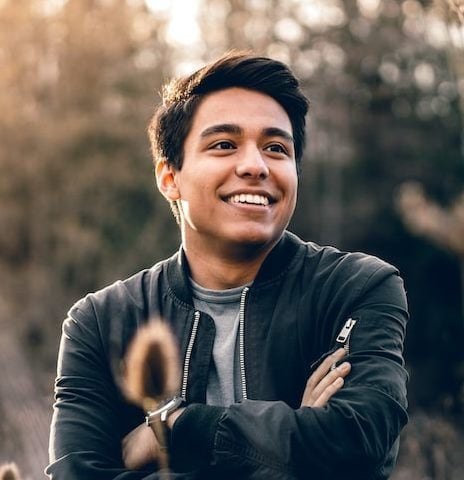 Wayne Probert is a senior reporter at Zobuz, covering state and national politics, and he is a grantee with the Pulitzer Center on Crisis Reporting. Before joining Zobuz, he worked as a freelance journalist in Kentucky, having been published by dozens of outlets including NPR, the Center for Media.