---
Social media has evolved into a powerful force that shapes our daily lives. It has become not only a source of inspiration and entertainment but also a primary channel for receiving news and information. Its influence on consumer behaviour is undeniable, with platforms like Instagram and TikTok having a profound impact on how people shop and make purchasing decisions. As a result, businesses have recognized the immense potential of social media and are increasingly embracing its power for digital marketing.
In 2022, global social media ad spending reached an astounding 230 billion U.S. dollars, and this figure is expected to surge beyond 300 billion dollars by 2024. While the United States remains the largest social media ad market globally, marketers from around the world are jumping on the social media bandwagon.
The Benefits of Social Media Marketing
Social media marketing offers a wide array of advantages for businesses, making it an indispensable strategy in their marketing toolbox:
Brand Awareness
Social media provides a platform to showcase products, share updates and engage with a vast global audience. This heightened visibility significantly enhances brand awareness.
Increased Revenue
Through effective social media marketing, businesses can expand their customer base and generate additional revenue streams. Social media also facilitates word-of-mouth referrals, potentially boosting sales.
Improved SEO
Although social media marketing doesn't have a direct impact on search engine optimization (SEO), it indirectly influences it. Quality content shared on social media can generate backlinks to your website, ultimately improving your site's domain authority and search engine rankings.
Enhanced Customer Service
Social media offers an efficient way for companies to interact with customers. Many customers prefer using social media as their primary point of contact because it provides quicker response times and a more interactive experience, thereby improving overall customer service.
Retargeting Opportunities
Social media platforms provide effective tools for retargeting. You can target individuals who have previously visited your website or specific product pages, increasing the likelihood of conversion and sales through tailored advertising.
Social media operates at a rapid pace, and brands can quickly face online backlash. However, social media crises don't always harm a brand's reputation. To manage these crises effectively, take swift and transparent action, and have a prepared crisis management plan. Monitor social media, engage influencers, and work toward resolution. Afterwards, learn and improve, aiming to rebuild trust with your audience. Social media crises can be opportunities to showcase your brand's resilience and commitment to customers.
How to manage social media crisis?
Preparation is Key
– Developing a comprehensive social media crisis management plan is the foundational step in crisis preparedness. This plan should be created well in advance, outlining strategies and procedures for dealing with potential social media crises.
– It should clearly define roles and responsibilities within your organisation, specifying who is responsible for monitoring social media, responding to incidents, and communicating with the public.
– The plan should also include a set of predefined responses for common crisis scenarios, ensuring a swift and consistent approach when issues arise.
– Regularly update and test this plan to ensure it remains relevant and effective in addressing emerging challenges.
Monitor Actively
– Create a dedicated team or designate specific individuals responsible for actively monitoring your organisation's social media channels.
– Invest in social listening tools and services that can help identify potential issues early, including negative comments, emerging trends, or sudden spikes in activity.
– Proactive engagement with your audience can also serve as a preventive measure. Promptly address customer inquiries and concerns to mitigate their escalation into a full-blown crisis.
Identify Causes of Crises
– Understanding the various triggers for social media crises is crucial. These triggers can range from product defects and customer service mishaps to public relations missteps or external events beyond your control.
– Tailor your response strategy to the specific cause of the crisis. For instance, a product recall requires a different approach than addressing a controversial statement made by a company representative.
Best Practices for Crisis Management
When a crisis occurs, swift and effective action is paramount
– Acknowledge the issue promptly: Let your audience know that you are aware of the situation and taking it seriously.
– Keep a log of posts and responses: Document all social media interactions related to the crisis to maintain a record of your communication.
– Maintain a timeline of statements: Track when and how you respond to developments during the crisis.
– Avoid emotional responses and stick to the facts: Responding emotionally can escalate the situation. Stick to the facts, and maintain a calm and professional tone.
– Create a central information hub on your website: Provide a dedicated page or section on your website where people can access accurate and up-to-date information about the crisis.

– Reinforce the importance of the social media policy among employees: Ensure that all employees adhere to the social media policy during the crisis to prevent further issues.
– Consistently convey your core message: Reiterate your organisation's key message throughout the crisis to maintain a consistent narrative.
Post-Crisis Analysis and Recovery
– After resolving a social media crisis, conduct a thorough analysis of the incident. Evaluate your responses and identify areas for improvement.
– Document lessons learned from the crisis and use these insights to refine and enhance your social media reputation management plan for the future.
– Communicate the steps you've taken to address the issue and prevent similar crises in the future, demonstrating your commitment to improvement.
Growing and Rebuilding Your Brand
To recover from a damaged reputation, focus on rebuilding trust and credibility:
– Maintain consistency across all social media platforms: Ensure that your brand identity and messaging remain consistent across different channels.
– Tailor content to different target audiences: Customise your content to resonate with various audience segments on each platform.
– Provide valuable and engaging content: Deliver content that adds value to your audience, whether through informative articles, entertaining videos, or interactive posts.
– Foster an open dialogue with your audience: Encourage feedback, listen to concerns, and engage in transparent communication to rebuild trust and regain your audience's confidence.
Conclusion
Social media is a powerful tool that can either enhance or threaten your brand's reputation. By proactively planning for and effectively managing social media crises, your company can navigate turbulent waters and emerge with its reputation intact. Remember that in the world of social media, preparation and swift, thoughtful responses are key to mitigating damage and fostering brand resilience.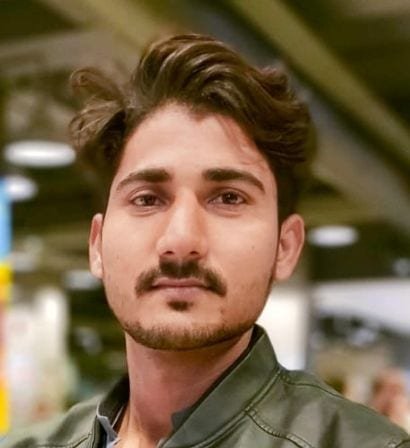 Arman Ali, respects both business and technology. He enjoys writing about new business and technical developments. He has previously written content for numerous SaaS and IT organizations. He also enjoys reading about emerging technical trends and advances.