When it comes to traveling internationally, many people often overlook the importance of currency choice. However, when visiting a country like Canada, understanding and wisely selecting the right currency can have a significant impact on your overall travel experience. One key aspect to consider is the exchange rate between your home currency and Canadian dollar. This can greatly influence your purchasing power during your trip – a favorable exchange rate means you get more bang for your buck, while an unfavorable one could leave you feeling like every purchase is eating away at your budget.
Another crucial factor to bear in mind is transaction fees. Different financial institutions charge varying rates for converting currencies and processing international transactions. Some banks even offer limited or no foreign exchange fees for certain types of accounts or partnerships with specific countries' banking systems. Doing research beforehand can help you find the most cost-effective option, ultimately maximizing the value of every dollar spent in Canada.
Lastly, it's worth mentioning that some places in Canada may not accept foreign currencies directly as payment. While major tourist destinations and larger establishments might be more accommodating, smaller local businesses may only accept payments in Canadian dollars. Being prepared with Canadian cash or utilizing digital payment options (such as credit cards that offer good international acceptance) will ensure smooth transactions throughout your journey.
By carefully considering these factors before embarking on your trip to Canada, you can make educated decisions about what form of currency to carry and use during your stay. From getting the best exchange rates to minimizing unnecessary fees and being aware of local payment preferences, choosing wisely will help you navigate the Canadian financial landscape.
Canadian dollar: Overview of the official currency
The Canadian dollar, also known as the CAD, is the official currency of Canada. As one of the most traded currencies in the world, it holds significant importance in both domestic and international markets. What sets the Canadian dollar apart is its stability and strong performance. Over the years, it has managed to establish itself as a secure investment option for many individuals and businesses worldwide.
One of the reasons behind the Canadian dollar's strength is Canada's robust economy. With abundant natural resources like oil, minerals, and timber, Canada has established itself as a major exporter on a global scale. The country's stable economic policies and sound financial system further contribute to investor confidence in the Canadian dollar. Additionally, Canada's close trade relationship with its neighbor—the United States—has a direct impact on the value of its currency as well.
An interesting aspect about using Canadian dollars in Canada is that it can be more cost-effective than using foreign currencies or credit cards due to potential exchange fees and unfavorable exchange rates. By using local currency for transactions during your visit to Canada, you may be able to save money while experiencing quick and hassle-free transactions.
Moreover, with an increasing number of businesses accepting digital payments like Apple Pay or Google Wallet, carrying around physical cash is not always necessary when visiting tourist hotspots or urban areas in Canada.
Currency exchange: Where and how to exchange money
When it comes to currency exchange in Canada, CanAm Currency Exchange Services is a name that stands out. With their reputation for fair rates and excellent customer service, they have become the go-to choice for many travelers. One of the things that sets them apart is their extensive network of branches and ATMs across the country.
But where exactly should you exchange your money? While airports and hotels are convenient options, they often offer less favorable rates compared to dedicated currency exchange companies like CanAm. If you want to make the most out of your money, it's worth taking a short trip to one of their branches instead. Additionally, if you prefer even more convenience, they also offer online currency exchange services, allowing you to order your desired amount of currency from the comfort of your own home.
Credit cards and debit cards: Using plastic in Canada
Credit cards and debit cards have become ubiquitous in Canada, offering convenience and security to consumers. While both types of plastic can be used for various transactions, it's important to understand the distinctions between them. Credit cards allow users to borrow money up to a certain limit and are an excellent tool for building credit history. On the other hand, debit cards deduct funds directly from the user's bank account, promoting responsible spending within one's means.
In recent years, Canada has seen a surge in contactless payment options for both credit and debit cards. This technology allows users to make quick payments by simply tapping their card on a compatible terminal. Not only does this save time at checkout counters but also reduces the risks associated with handling cash during the ongoing pandemic.
It is worth noting that some businesses in Canada may levy additional fees or surcharges for credit card usage due to merchant service fees imposed by financial institutions. However, these fees are not applicable when using debit cards as they do not involve borrowing money. Consequently, it may be wise to check with local establishments on their preferred method of payment or carry a combination of both credit and debit cards while traveling within Canada. Overall, plastic payments have revolutionized the way Canadians transact daily, bringing greater ease and efficiency to our fast-paced lives.
Currency tips: Dos and don'ts for handling money
When it comes to handling money, whether you're traveling or simply dealing with everyday transactions, there are some important dos and don'ts to keep in mind. First and foremost, always make sure to handle your currency with care. Crumpled bills or damaged coins might not be accepted by businesses or may raise suspicions. Additionally, it's crucial to keep an eye on exchange rates before you make any currency exchanges. By doing so, you can ensure that you're getting the most value for your money.
Another important tip is to avoid carrying large amounts of cash whenever possible. Instead, consider using a combination of cash and debit or credit cards for your transactions. Not only does this reduce the risk of loss or theft, but it also provides a convenient backup option if one payment method doesn't work in certain situations.
Lastly, if you're planning on using an ATM while abroad or in unfamiliar locations within your country, be cautious about where you withdraw money from. Opt for ATMs located inside reputable banks rather than standalone ones on the street which may have higher fees and security risks associated with them.
Alternatives to cash: Mobile payments and digital currencies
In this increasingly digital age, the need for physical cash is slowly becoming a thing of the past. Mobile payments and digital currencies are taking center stage as convenient and secure alternatives. With mobile payment apps like Apple Pay, Google Pay, and Samsung Pay, users can simply tap their smartphones on a point-of-sale terminal to complete a transaction. This contactless payment method not only saves time but also eliminates the need to carry around bulky wallets filled with cash.
The rise of mobile payments and digital currencies in Canada offers countless advantages over traditional cash transactions. Not only do they provide convenience and security, but they also pave the way for new forms of economic inclusivity by catering to unbanked populations who lack access to traditional banking services. As technology continues to evolve rapidly, it will be interesting to see how these alternative forms of currency shape our financial landscape going forward.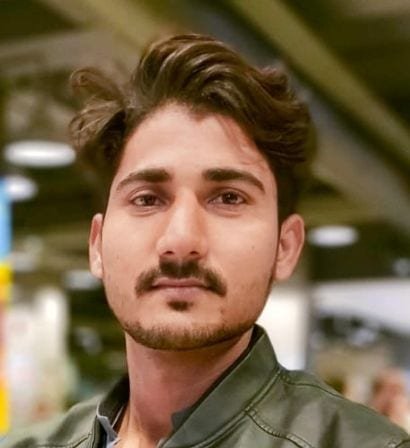 Arman Ali, respects both business and technology. He enjoys writing about new business and technical developments. He has previously written content for numerous SaaS and IT organizations. He also enjoys reading about emerging technical trends and advances.